Your Cart: 0 Items
Cart items expire in 1 hour, not reserved.
Contrast Media Warmer - 18L, Locking Incubator
Regular price
Sale price
$964.95
Unit price
per
Sale
Contact Us
Product Information
Product code : CMW100101
A versatile, high-quality incubator with digital timer and locking capability.  The large, insulated window allows for quick viewing of samples without impacting the temperature inside the chamber.  The easy-to-use digital controls provide precise temperature control.  The electronic lock can be used for securing contrast media or biological samples without the need for a key.  The incubator can be used for microbial sample incubation, contrast media warming, and even sample drying due to the wide temperature range.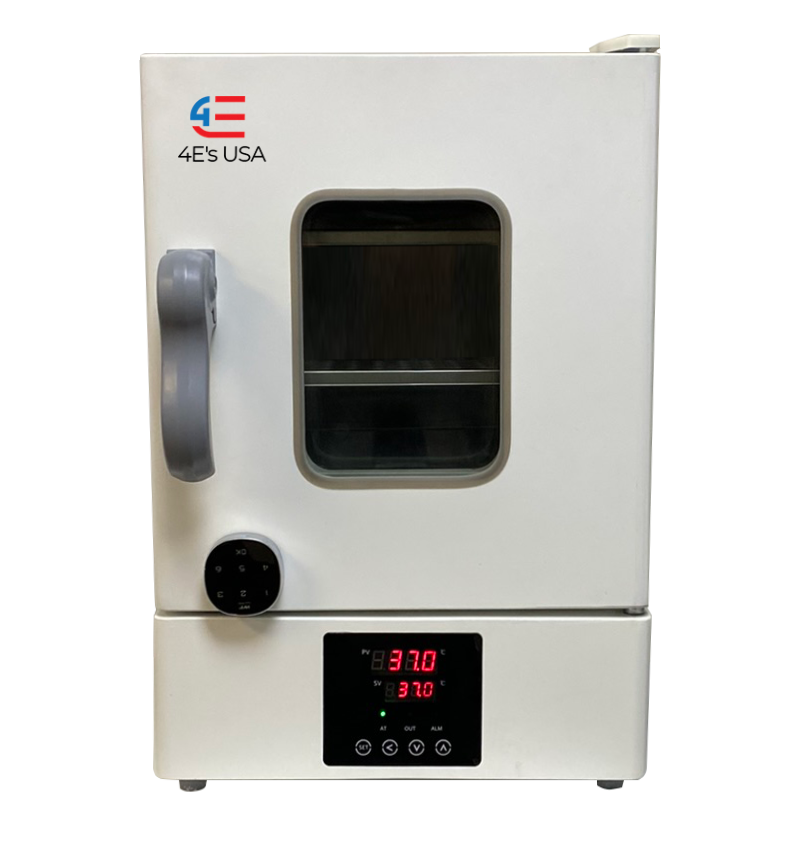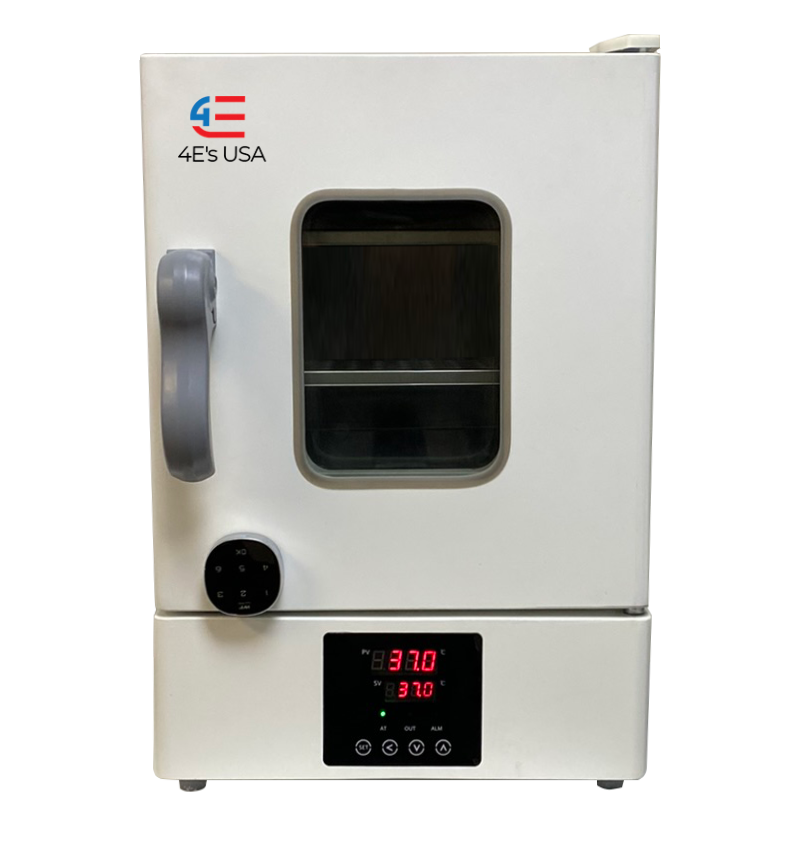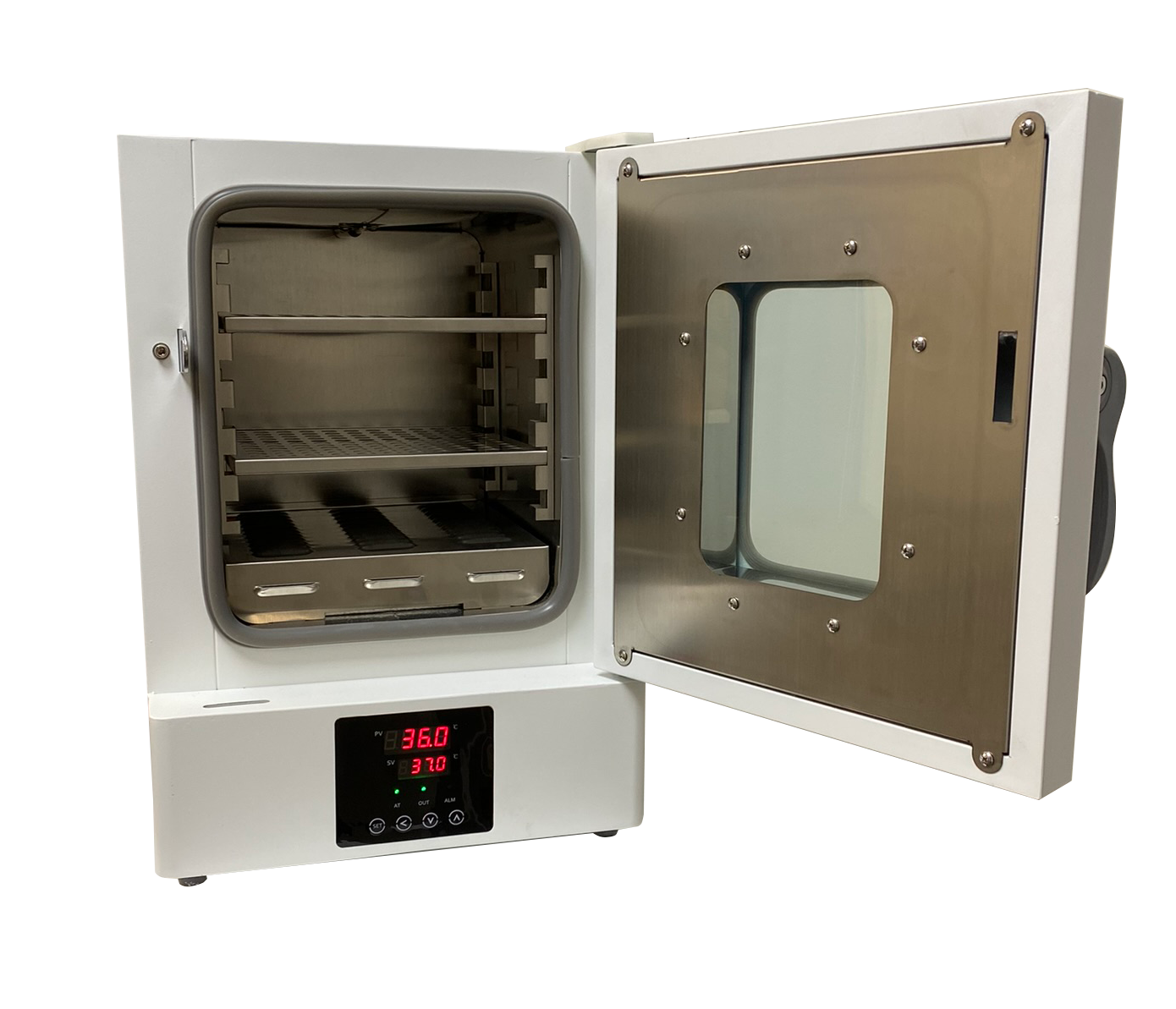 Designed Specifically for Your Lab
Introducing Four E's Compact Benchtop Contrast Media Warmer/Incubator series!  Our Gravity Convection Incubators are ideal for cultures, test kits, eggs and other biologicals.  Providing a constant thermal environment for any clinical, industrial, educational laboratory, physician's office or as a general-purpose warming cabinet.  Made from rugged and durable Cold-Rolled, Epoxy painted, corrosion resistant steel. Our Incubators are extremely accurate and will last much longer than their2-year warranty.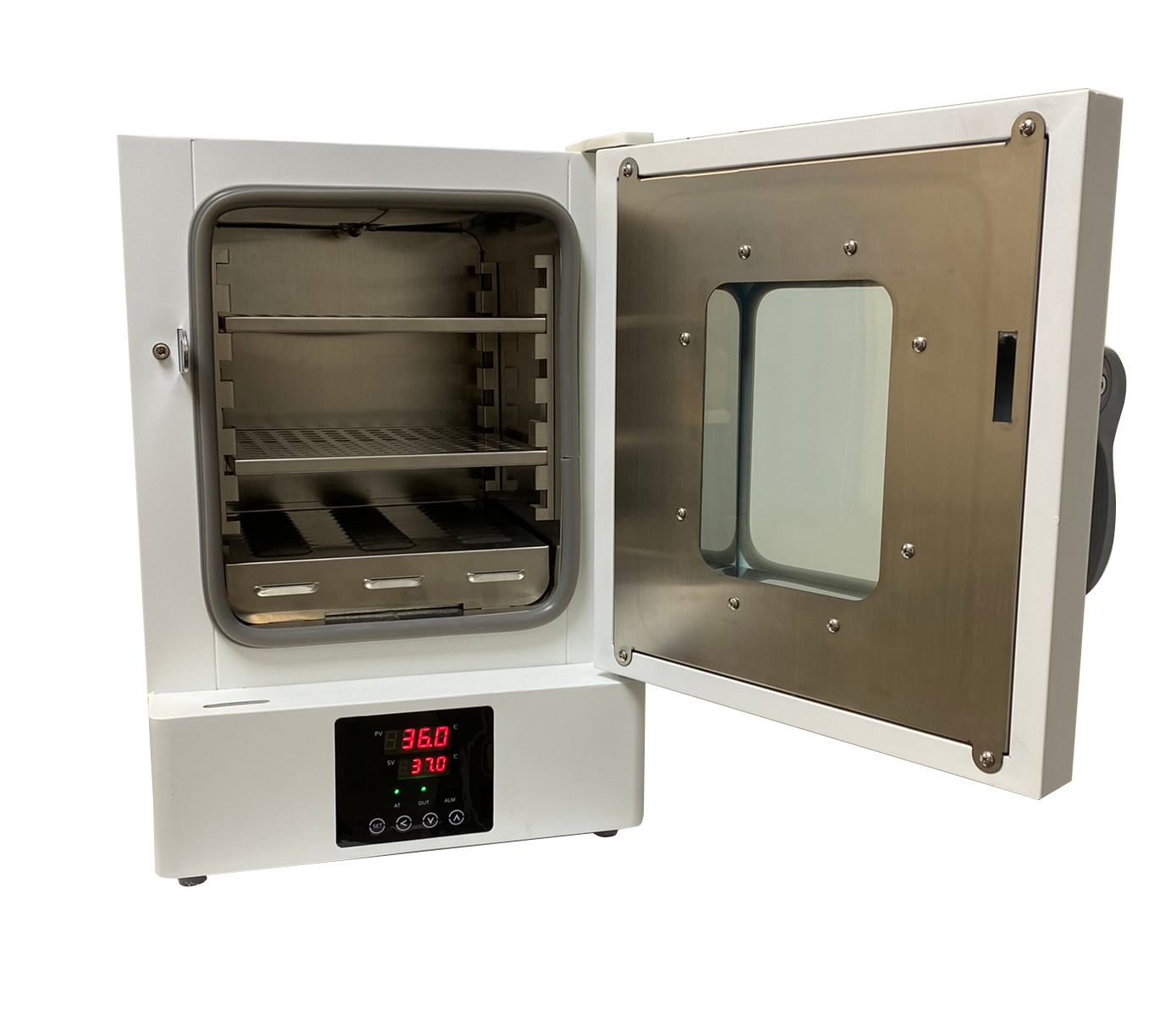 Quiet
Operation
---
User-friendly
Interface
---
Small FootPrints
---
Two-Year All-Inclusive Warranty
Specifications

Features

Downloads
| | |
| --- | --- |
| Model Number | CMW100101 |
| Input Voltage/Frequency/Power | AC120V/60Hz/0.18kw |
| Heater Type | Long Life Nickel Allow |
| Volume | 18 Liters |
| Temperature Control Method | PID Digital Controller |
| Exterior Materials of Construction | Cold-Rolled Epoxy Painted Steel |
| Interior Materials of Construction | Stainless Steel Walls and Shelving |
| Temperature Control Range | RT + 5°C - 65°C |
| Temperature Control Resolution | 0.1°C |
| Temperature Accuracy | ± 0.5°C |
| Temperature Uniformity | ± 2.0°C |
| Viewing Window | Insulated Glass |
| Door Lock | Digital Keypad Lock |
| Timer Setting Capability | 0-9999min |
| Alarms and Safety Features | Deviation Alarm. Power Failure Safety. Overheat Prevention |
| Temperature Sensor Type | Pt100 |
| External Dimensions | 410x410x620mm |
| Chamber Dimensions | 260x260x260mm |
| Shelving Specifications | 6 positions. 2 shelves included |
| Weight | 27kg |
Features
● Accurate Temperature Control with Easy-To-Use Digital Control Panel

● Durable Cold Rolled Epoxy Painted Steel Construction

● Insulated Glass Viewing Window for Viewing Samples

● Built-in Digital Timer for Managing Timed Processes

● Digital Lock for Securing Samples Without the Need for a Key

● Large Door Handle for Easy Opening

● Stainless Steel Interior for Improved Cleanability

● System Displays Actual Temperature, Set Temperature and Timer Value

● Control System Alarms for Seamless Operation

● Two-Year All-Inclusive Warranty
Vortex Mixer Datasheet VMX
Built to Last
4E's designs warmers/incubators built to stand the test of time offered at excellent price points. We do this by focusing on a strong engineering department with in-depth understanding of thermodynamics, materials, electronics, intuitive user controls and overall user experience. The CMW series of incubators are easy to use and dependable due to their simple controls and high-quality components.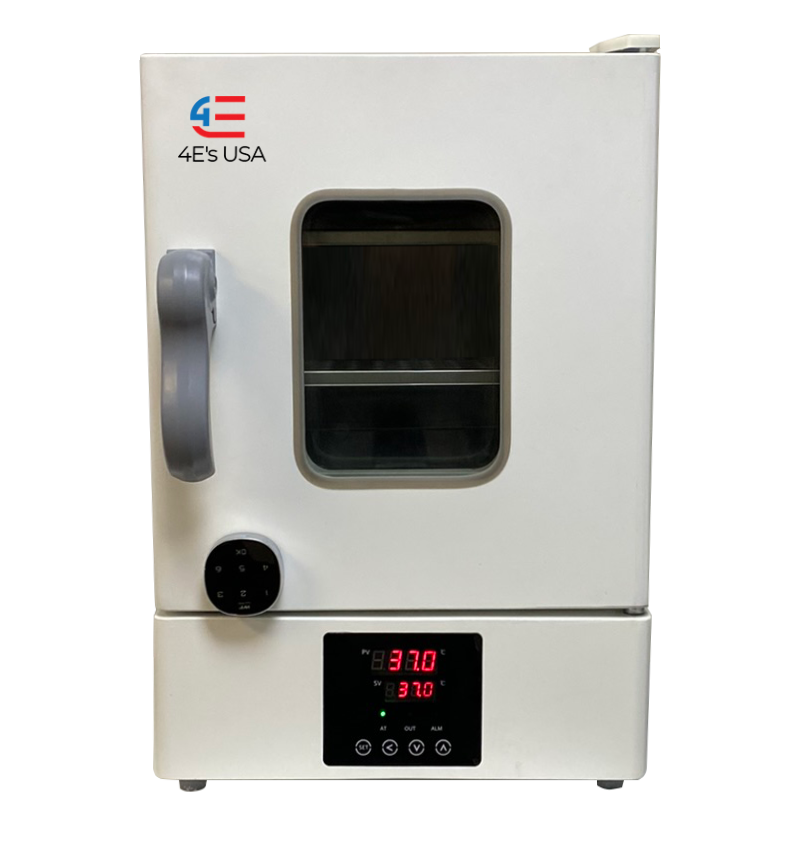 Shelving for All
The CMW series of Incubators include shelves that can be arranged to fit different sized vessels or removed for easy cleaning. These shelves are perforated to allow the movement of warm air throughout the inner chamber and help maintain consistent temperatures. Contact a Four E's USA product specialist if you have any questions regarding our Contrast Media Warmers/Incubators.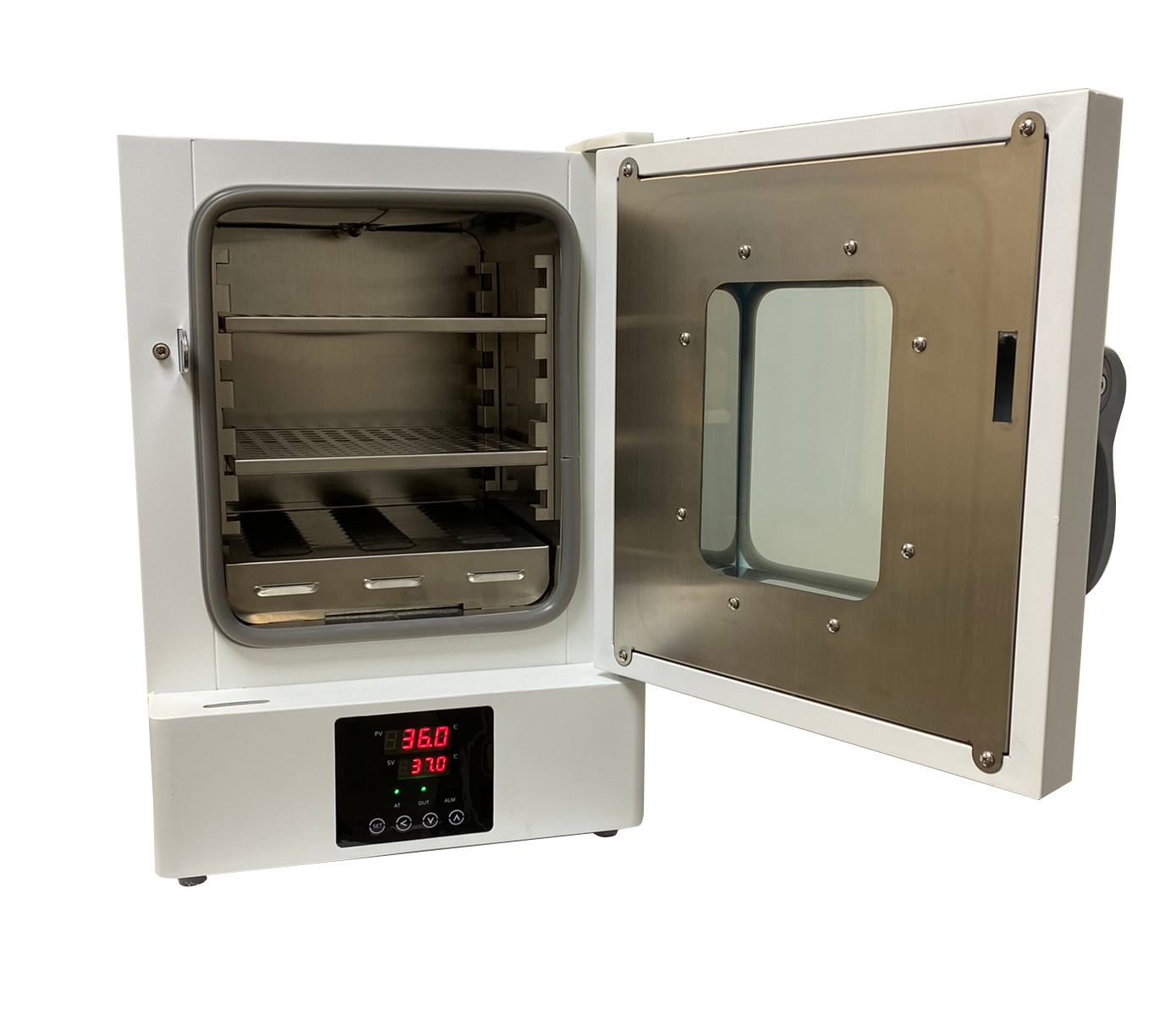 4E'S Vs Other Brands
Movable/Removable Shelves
Digital Temperature Controls
Two-Year All-Inclusive Warranty
Frequently Asked Questions
Everything you need to know about product and billing. Can't find the answer you are looking for? Please write your question to us at info@4Es-USA.com
Do it come with a key for the lock on the door?
No need for a key. The door lock is digital and you would use the keypad to lock or unlock the door
How long is the warranty for this Incubator?
Our Incubators are covered by a Two-Year, All-Inclusive Warranty.
What safety features does this Incubator have?
The Incubator has several safety features, including a deviation alarm, an overheat shutoff feature and a power failure safety so you can open the door if you lose power.
Do I have to use the digital lock?
Does the incubator have a timer?
Yes, the incubator is equipped with a timer that can be set from 1-9999 minutes.
Got a question? Let's talk.
PS: I am a human! :)
Support is online