Your Cart: 0 Items
Cart items expire in 1 hour, not reserved.
Accessory
In Stock:
Regular price
Sale price
$13.00
Unit price
per
Sale
Contact Us
Product Information
Product code : VMX200213
● Standard top supports applications of touch and continuous mode on Vortex mixers CubicB and CubicD
● Small components are key to the normal performance of your Vortex mixers.
● Interchangeable accessories for different applications. Widely used in laboratory test tubes but also for nail polish bottles, eyelash extensions, acrylic paints, and tattoo inks. For scientific laboratories, nail salons, beauty salons, artist studios, tattoo shops, and schools.
Working Ambient Temp. [°C]
5 - 40
Working Relative Humidity
80%
Does Four E's USA offer Free Shipping in the USA?
We offer FREE GROUND SHIPPING on orders within the contiguous 48 States in the USA (excluding Alaska and Hawaii). No promo code is needed for free shipping! We cannot ship to PO Boxes, so please provide a full, physical street address in your Shipping Address.
What are the Delivery Time Frames?
Unless otherwise noted, orders are processed every business day and are normally delivered within 3-8 business days. Large volumes of items or heavy items may require delivery by freight truck. If your purchase requires this shipping method, we will contact you in advance by email with additional information about freight truck deliveries.
I ordered more than one item. Will they all be delivered at the same time?
We try to make sure your Items ordered together reach you at the same time. Sometimes your items are not always shipped on the same day or in the same carton since different shipping options are used, depending on the product. Once an item has been shipped, you will receive a shipment notification email.
Can I change the delivery address of my package after it has been shipped out?
Unfortunately, we cannot change the shipment once the product is on the way to the delivery address of your order. For more information, please get in touch with our Support Team at support@4Es-USA.com at any time.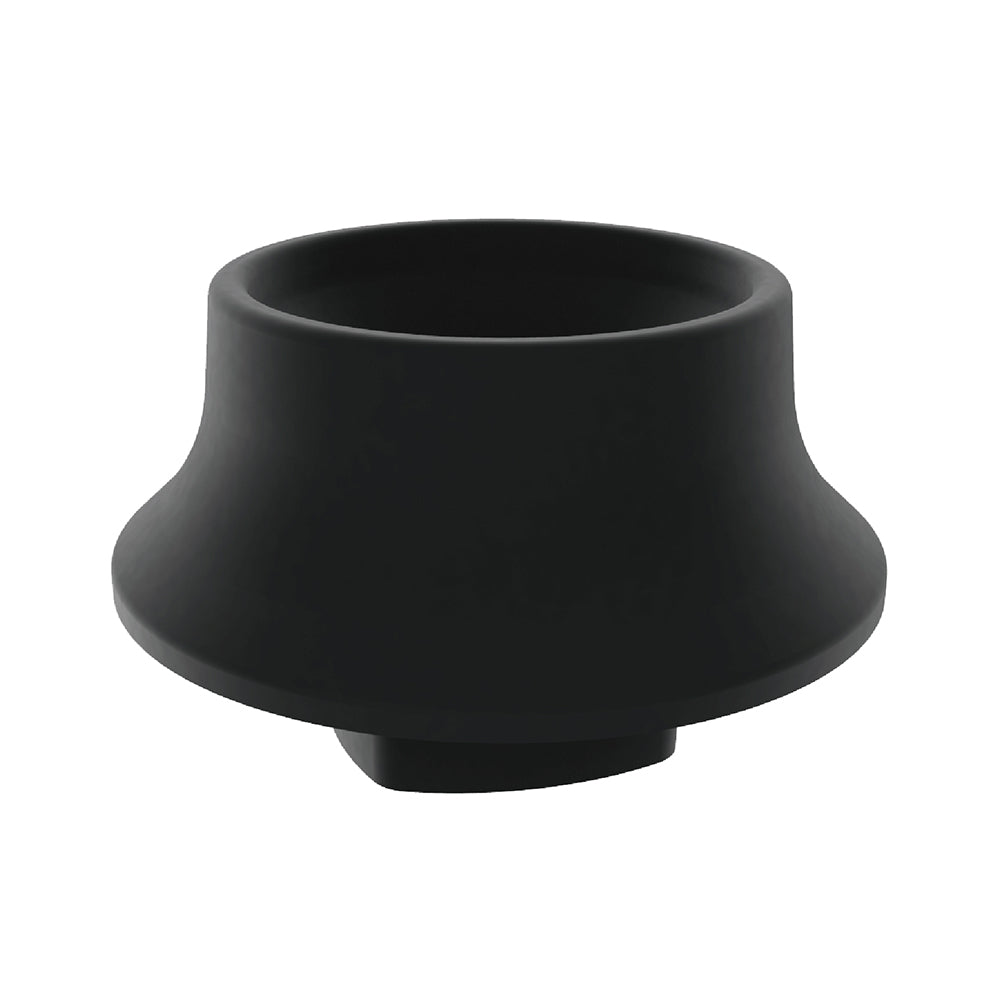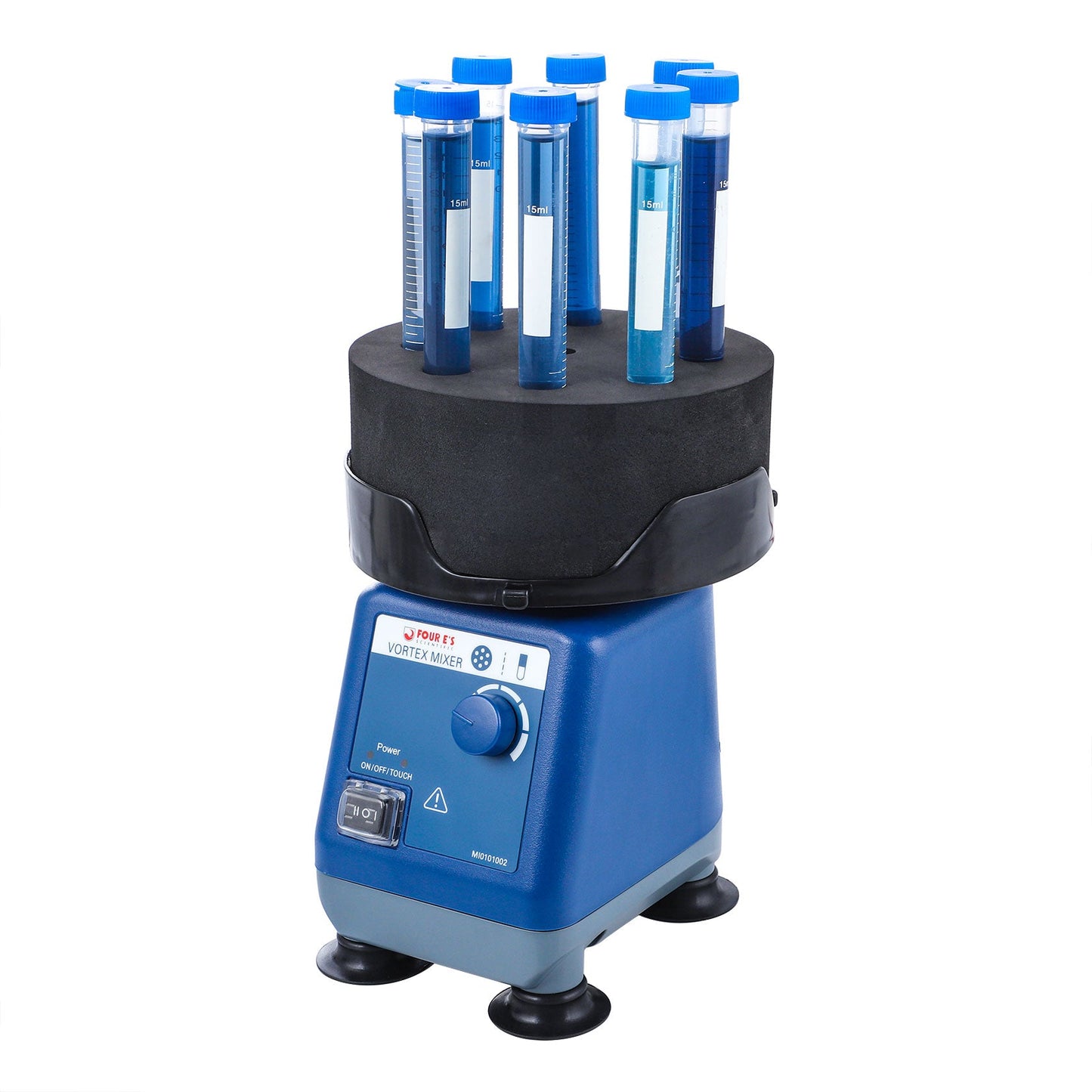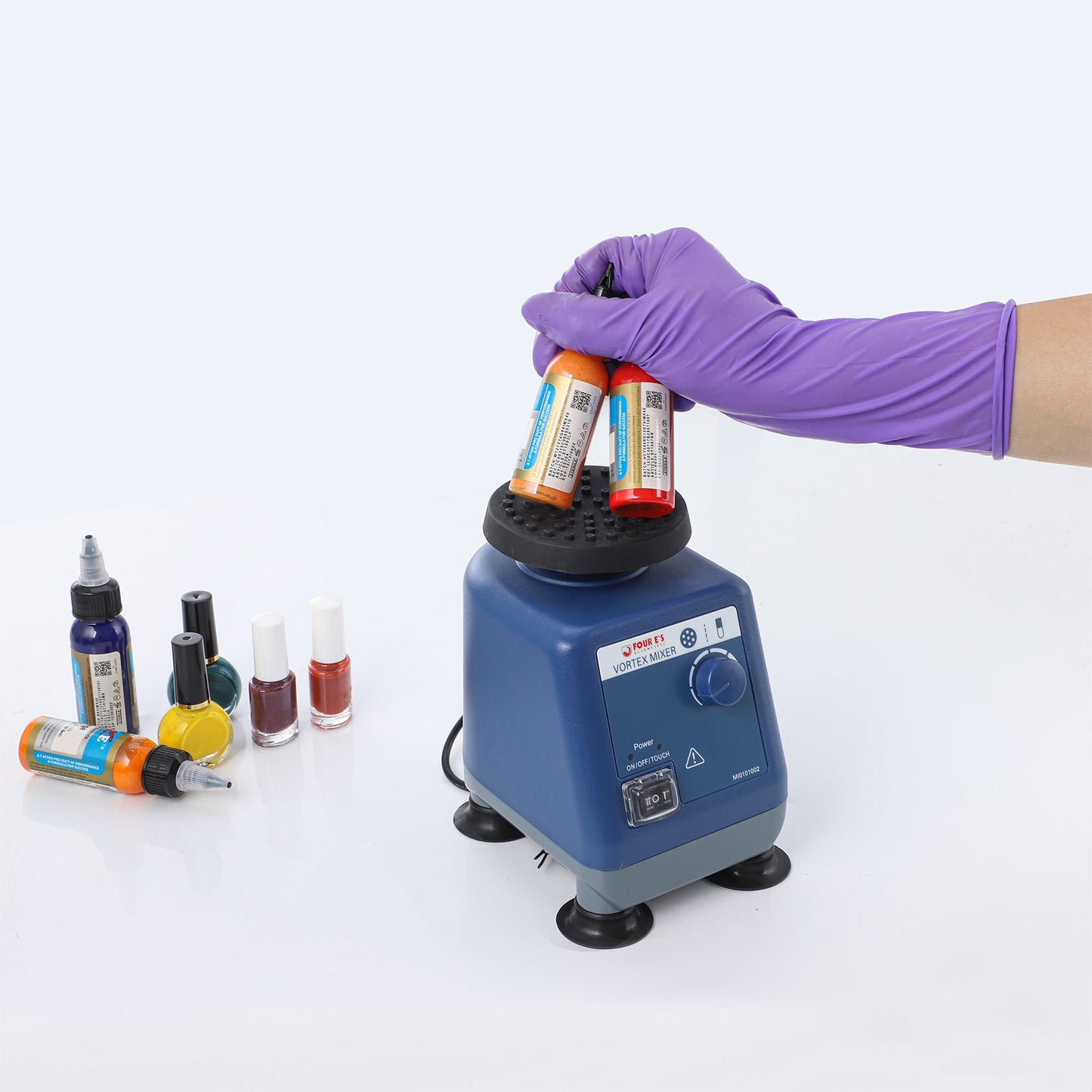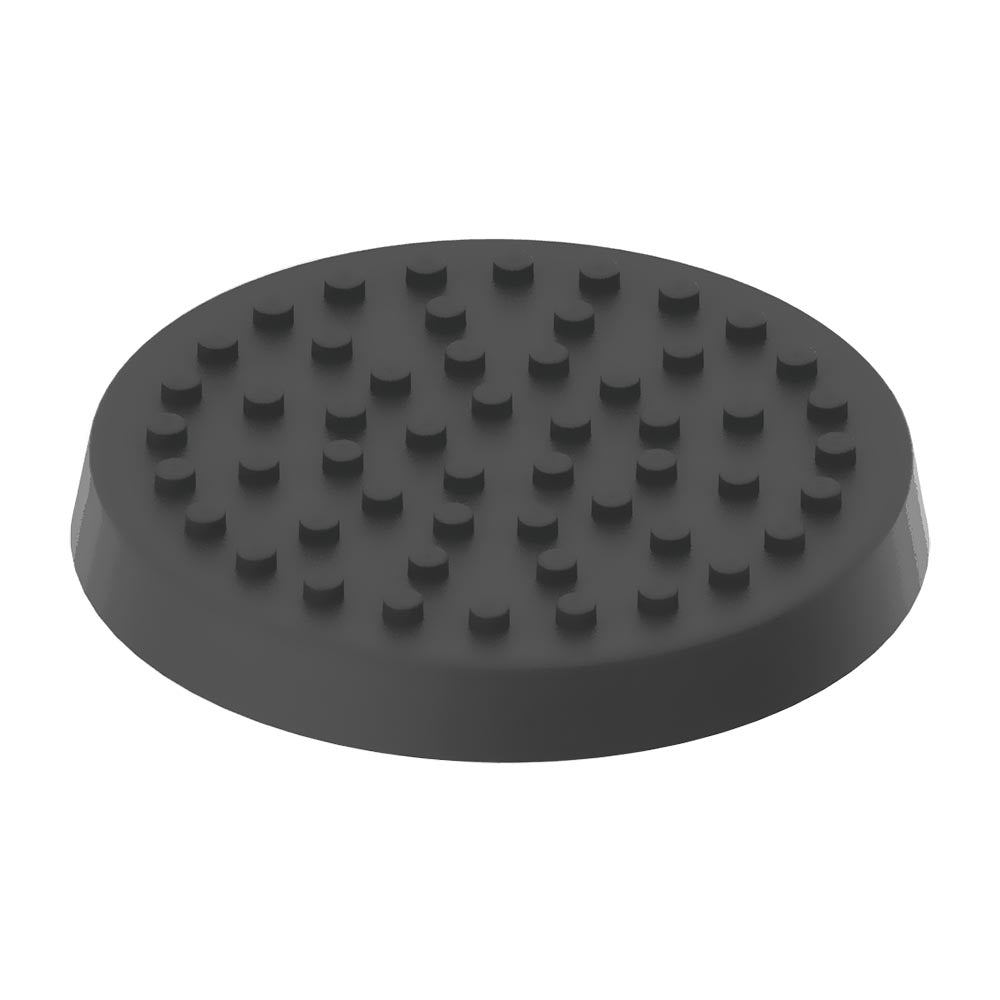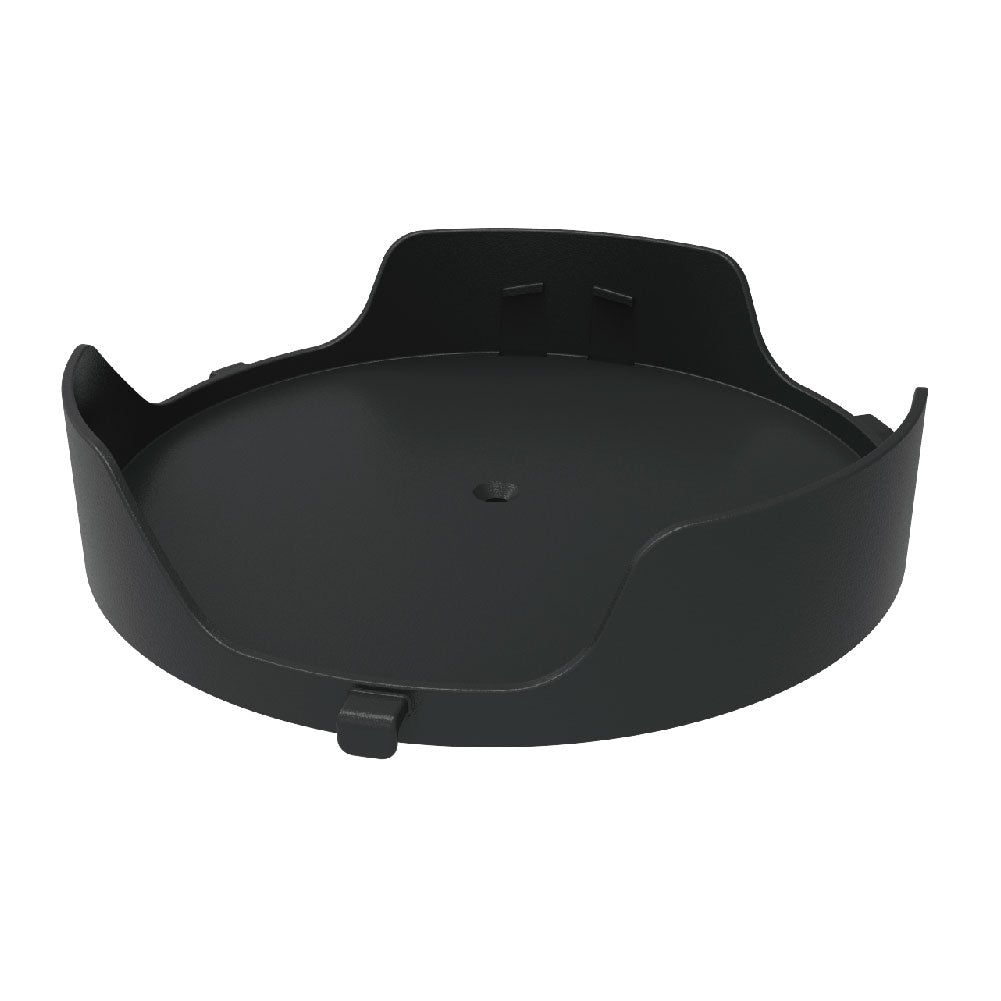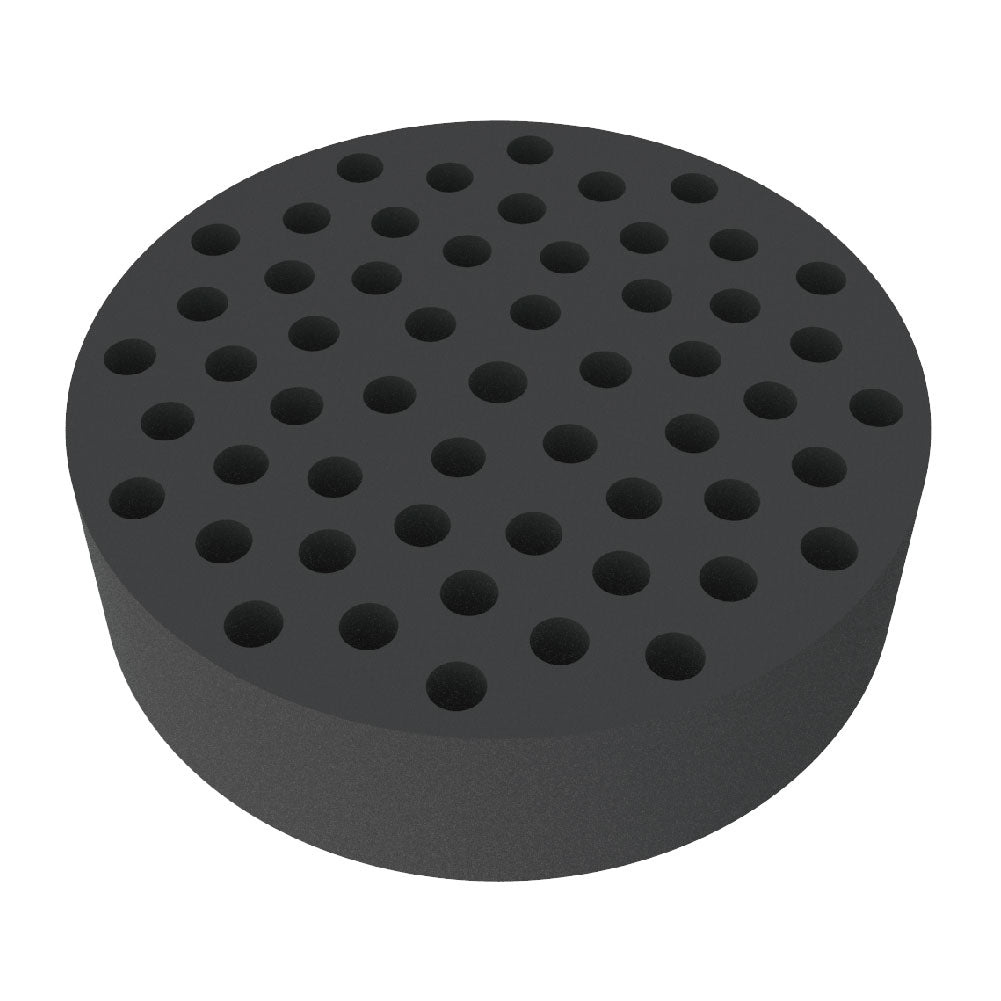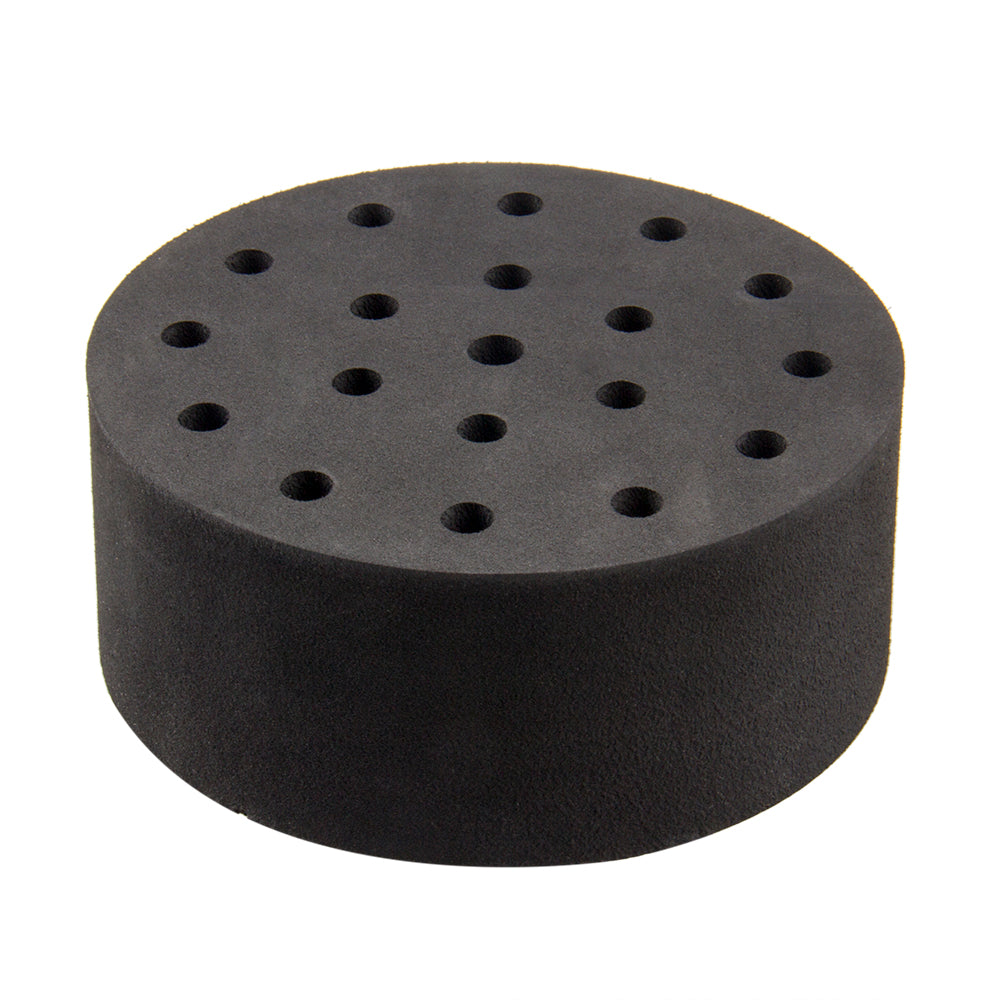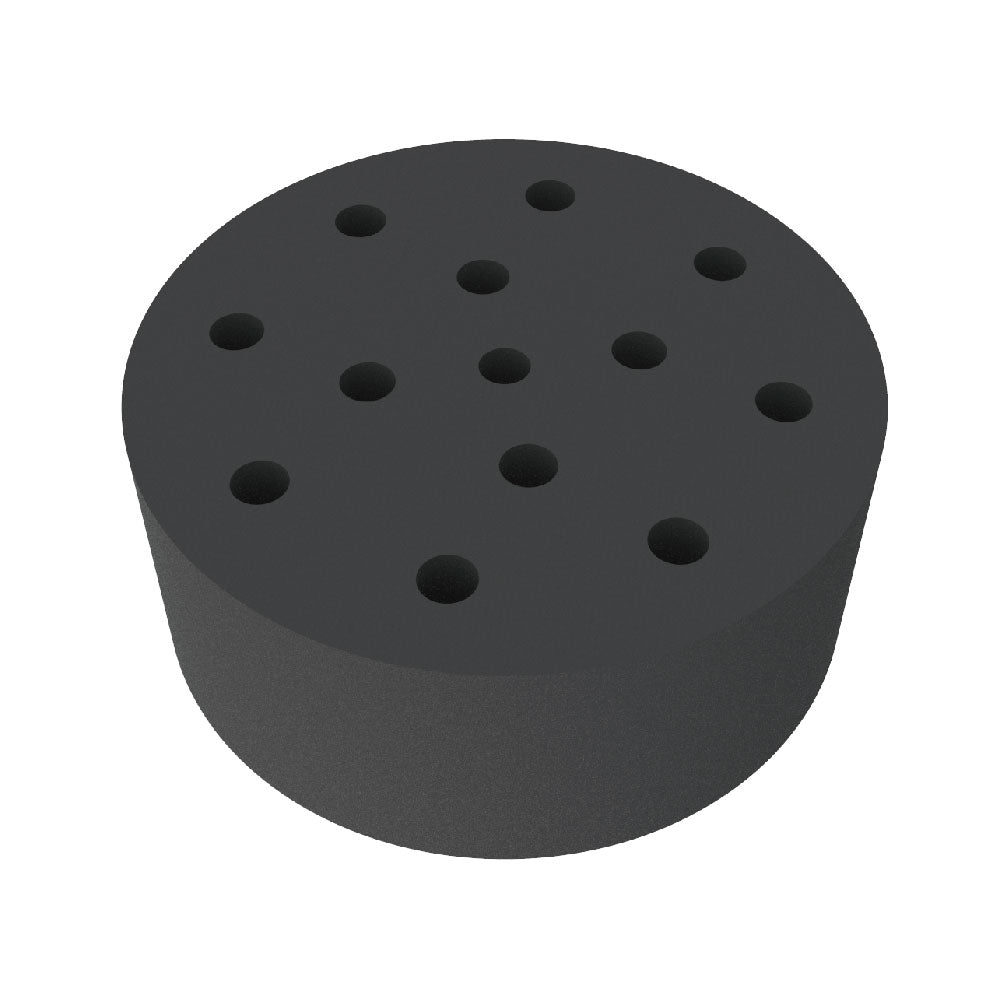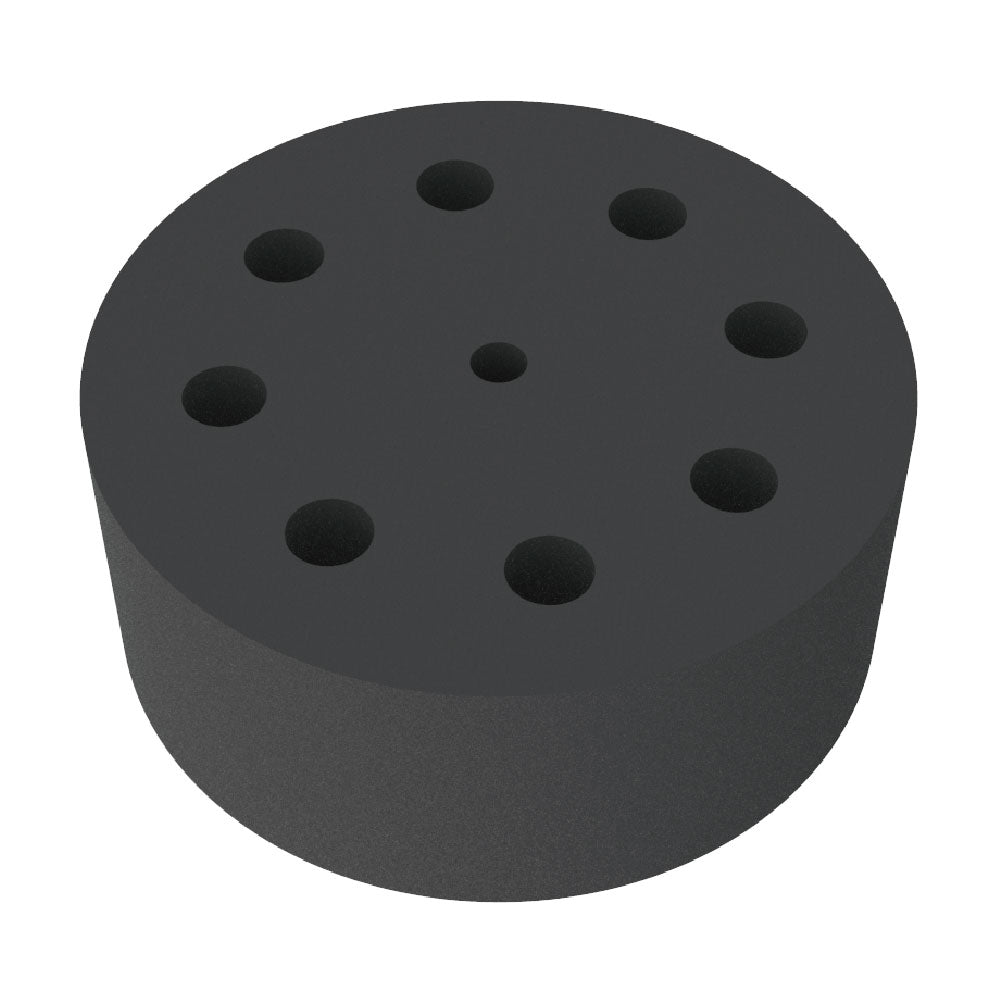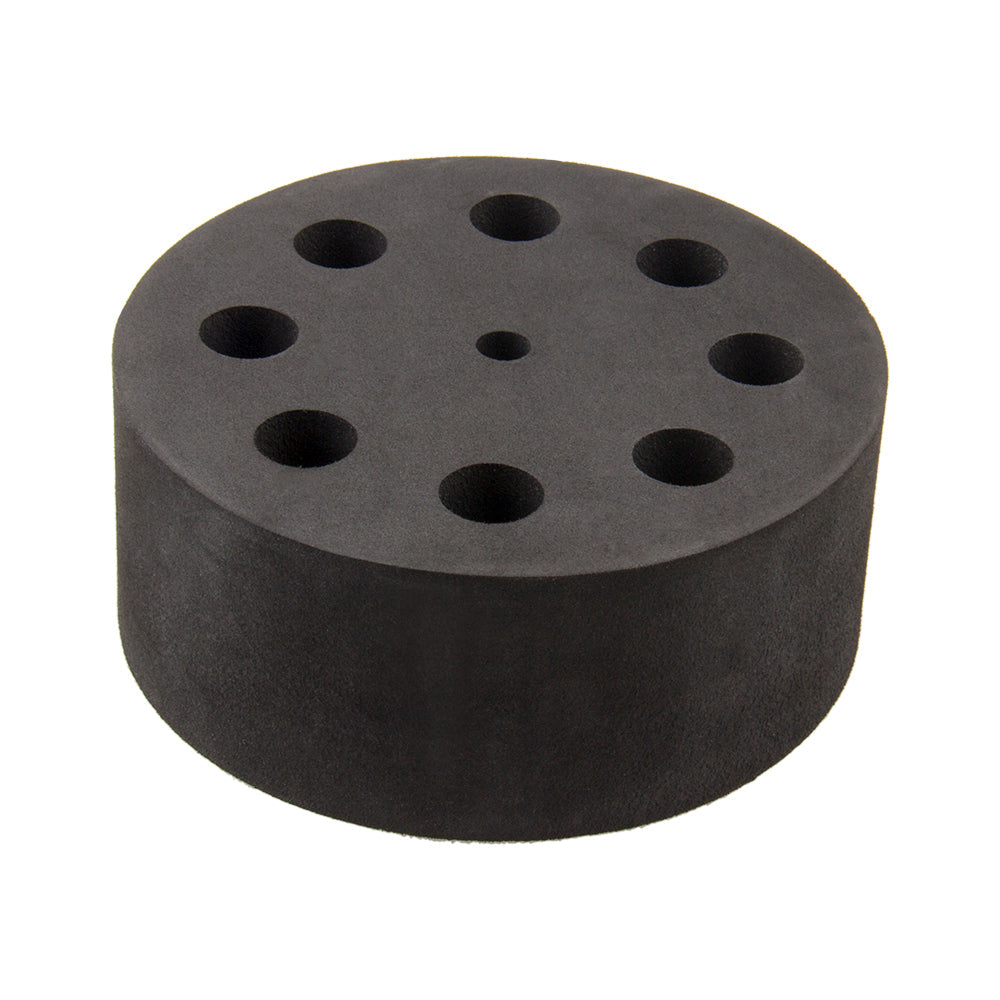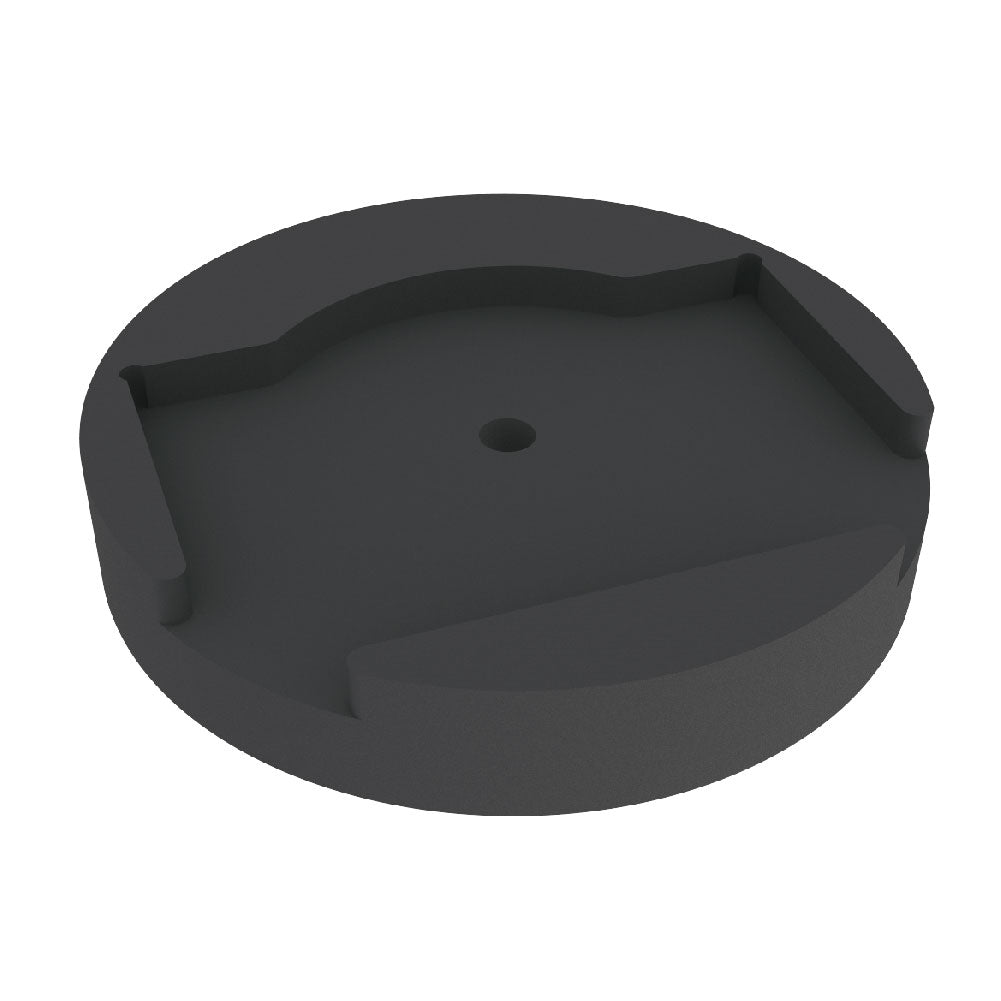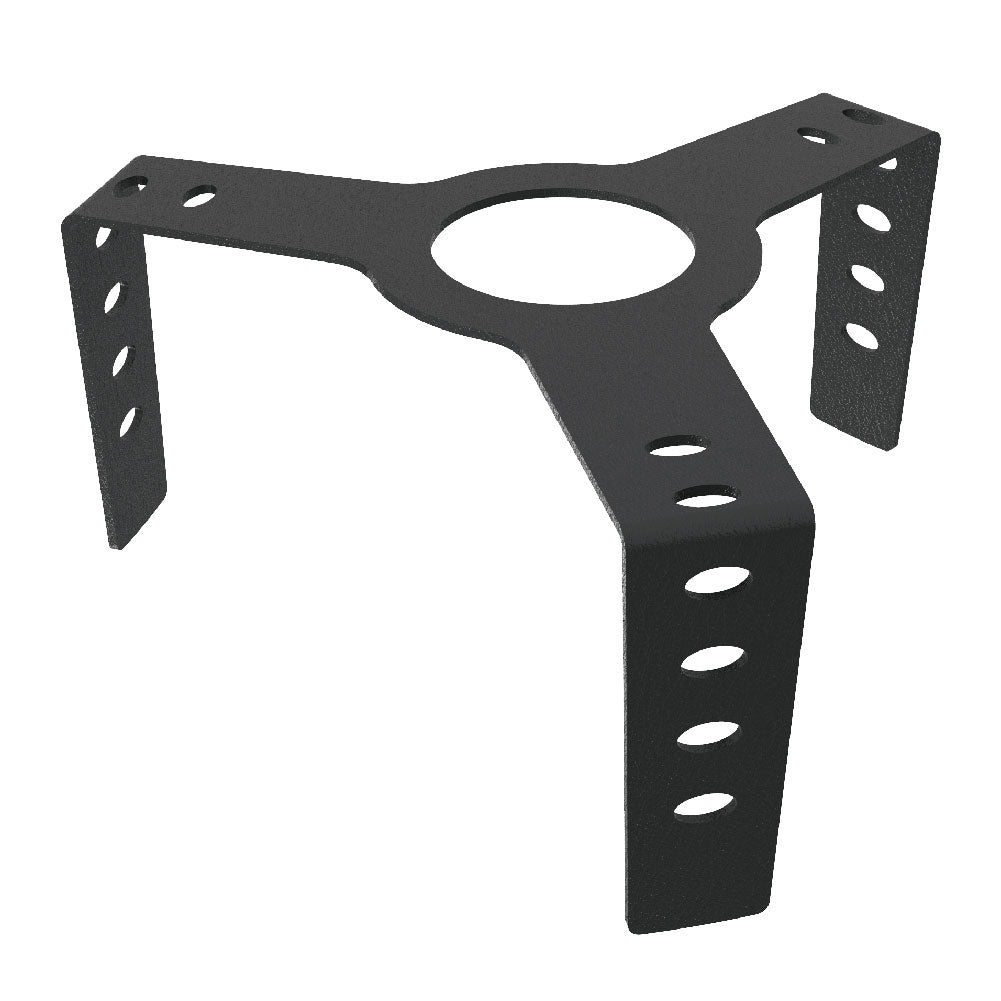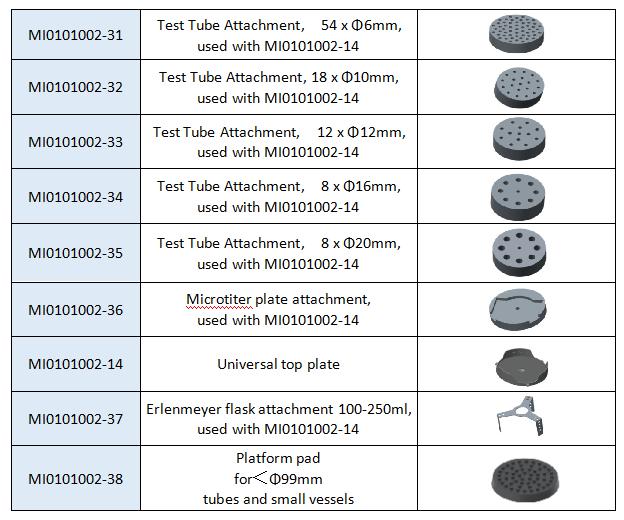 Maximize your Mixing Capacity
Vortex mixers are one of the most used devices in modern laboratories. So why not use them more? Four E's has a wide variety of attachments for our vortex mixers. Vortex microplates, tubes, flasks, and beakers with ease using one or more of the attachments designed for high throughput processes.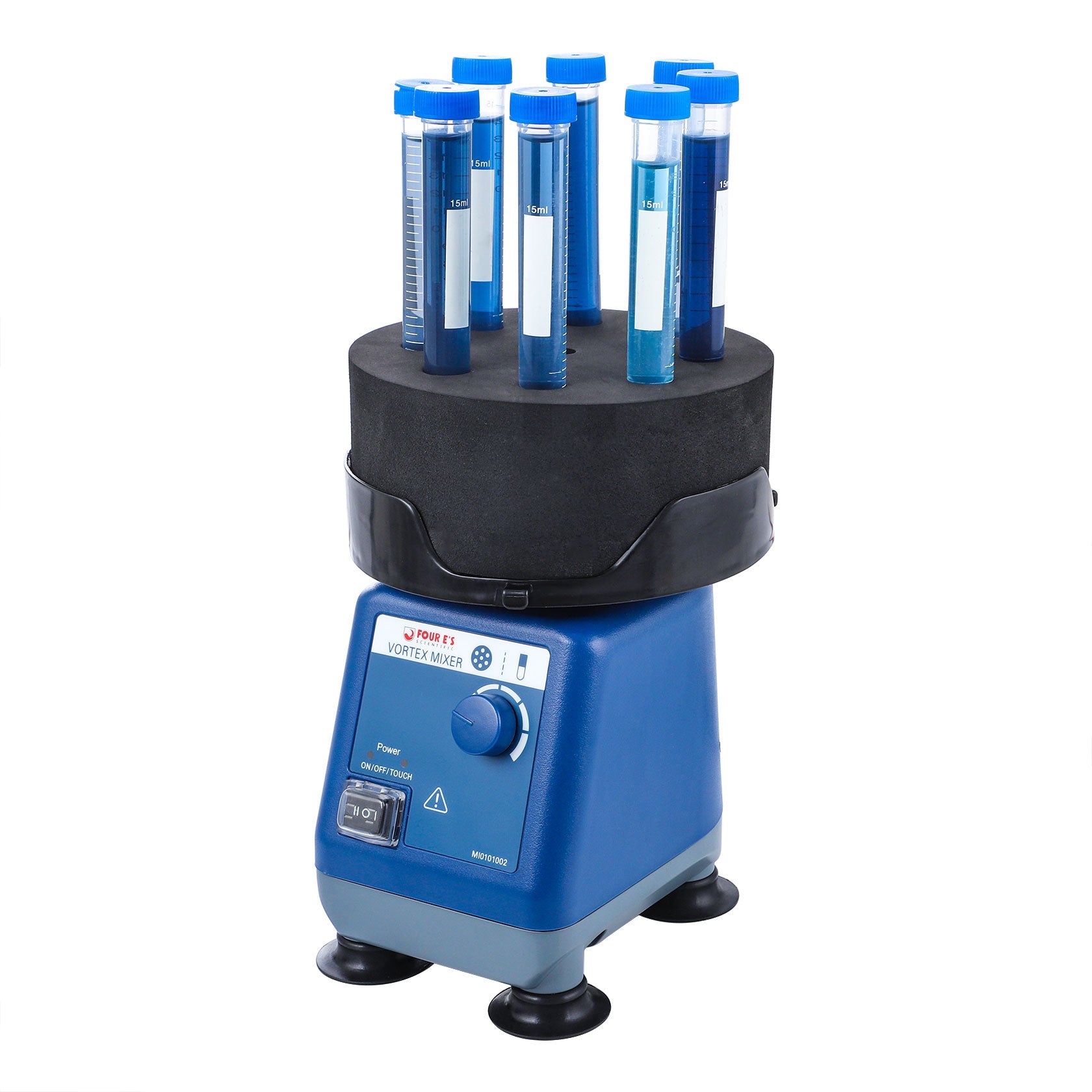 Specifications

Features

Downloads
| Item | Product Description | Product Image | SKU | Order |
| --- | --- | --- | --- | --- |
| Standard Top (Included with Device) | Illi sunt facti de qualitate summa Polypropylenum materia. Resistent ad organica solvents et acida et basica | | VMX200213 | |
| Platform pad for tubes and small vessels | Illi sunt facti de qualitate summa Polypropylenum materia. Resistent ad organica solvents et acida et basica | | VMX200238 | |
| Universal top plate (For Use with Foam Attachments) | Illi sunt facti de qualitate summa Polypropylenum materia. Resistent ad organica solvents et acida et basica | | VMX200214 | |
| Microcentrifuge Foam Attachment 54 x 6mm diameter | Illi sunt facti de qualitate summa Polypropylenum materia. Resistent ad organica solvents et acida et basica | | VMX200231 | |
| Tube Foam Attachment for 18 x 10mm diameter | Illi sunt facti de qualitate summa Polypropylenum materia. Resistent ad organica solvents et acida et basica | | VMX200232 | |
| Tube Foam Attachment for 12 x 12mm diameter | Illi sunt facti de qualitate summa Polypropylenum materia. Resistent ad organica solvents et acida et basica | | VMX200233 | |
| Tube Foam Attachment for 8 x 16mm diameter | Illi sunt facti de qualitate summa Polypropylenum materia. Resistent ad organica solvents et acida et basica | | VMX200234 | |
| Tube Foam Attachment for 8 x 20mm diameter | Illi sunt facti de qualitate summa Polypropylenum materia. Resistent ad organica solvents et acida et basica | | VMX200235 | |
| Microplate Foam Attachment for 1 x microtiter plate | Illi sunt facti de qualitate summa Polypropylenum materia. Resistent ad organica solvents et acida et basica | | VMX200236 | |
| Flask Holder 100-250ml | Illi sunt facti de qualitate summa Polypropylenum materia. Resistent ad organica solvents et acida et basica | | VMX200237 | |
Features
Variety of Accessoires for Tubes, Flasks, and Microplates

Increases Unit Capacity

Easy to Install

Increases Unit Capability

Accessoires Available at an Affordable Price
Analog Vortex Mixer Manual
Digital Vortex Mixer Manual