Your Cart: 0 Items
Cart items expire in 1 hour, not reserved.
Magnetic Separation Racks
Regular price
Sale price
$64.19
Unit price
per
Sale
Contact Us
Product Information
Product code : MRK100108
Four E's USA magnetic bead separation racks are used for paramagnetic bead-based separations. Magnetic beads are used in a variety of lab processes including nucleic acid purification, cell-based assays, antibody purification, and protein purification. These high-quality anodized aluminum racks are excellent for microtubes, also called microcentrifuge tubes, and were design to optimize recovery of proteins or other biological structures.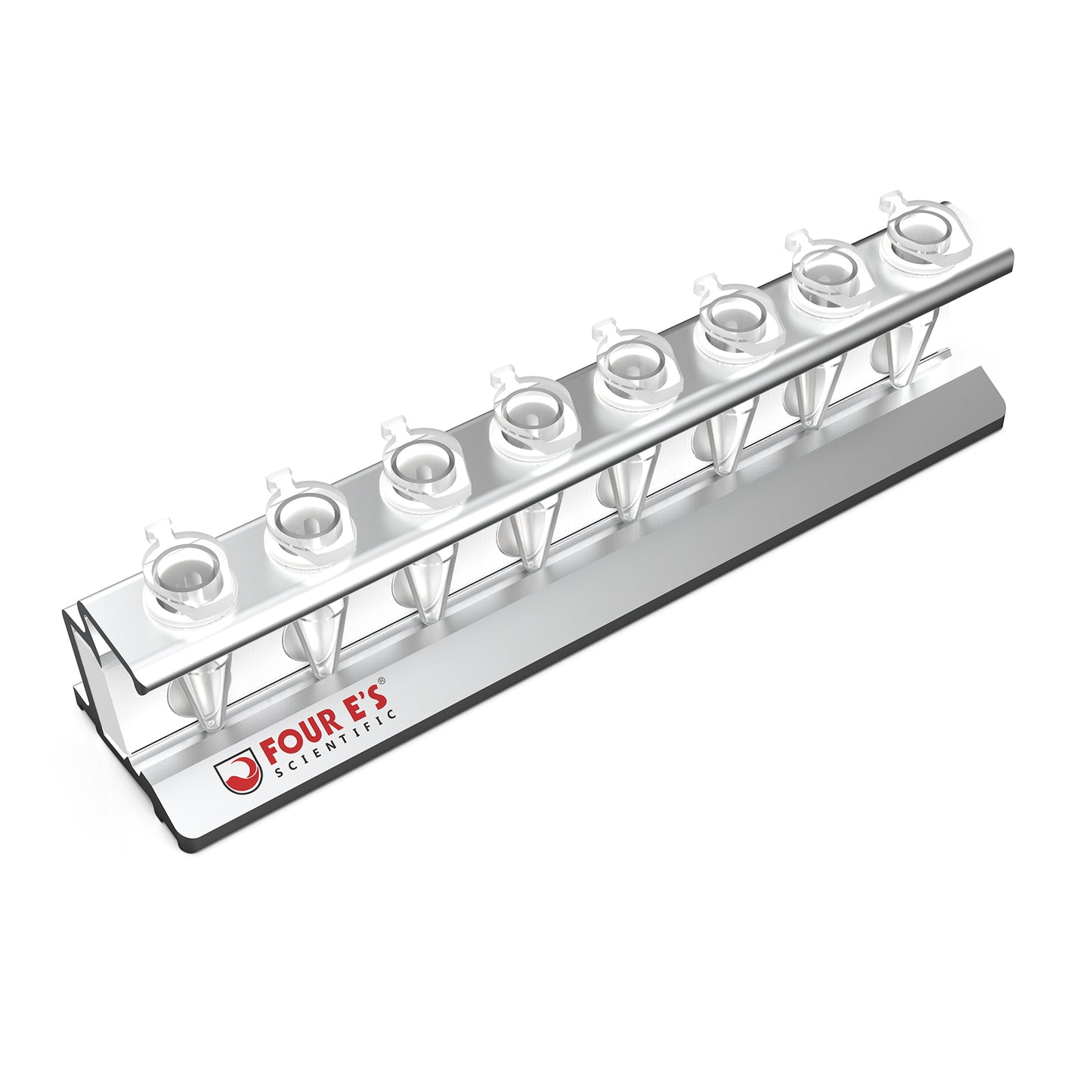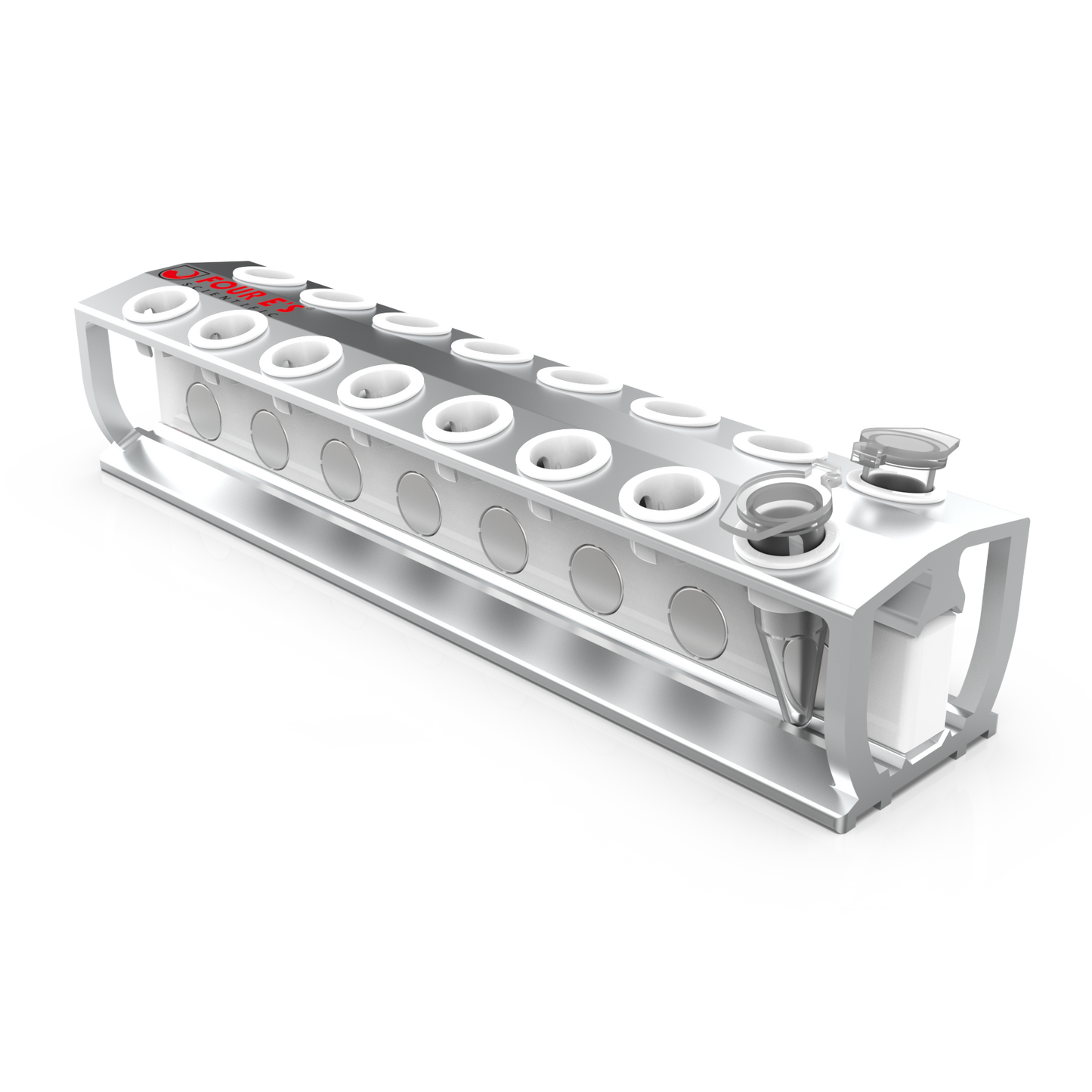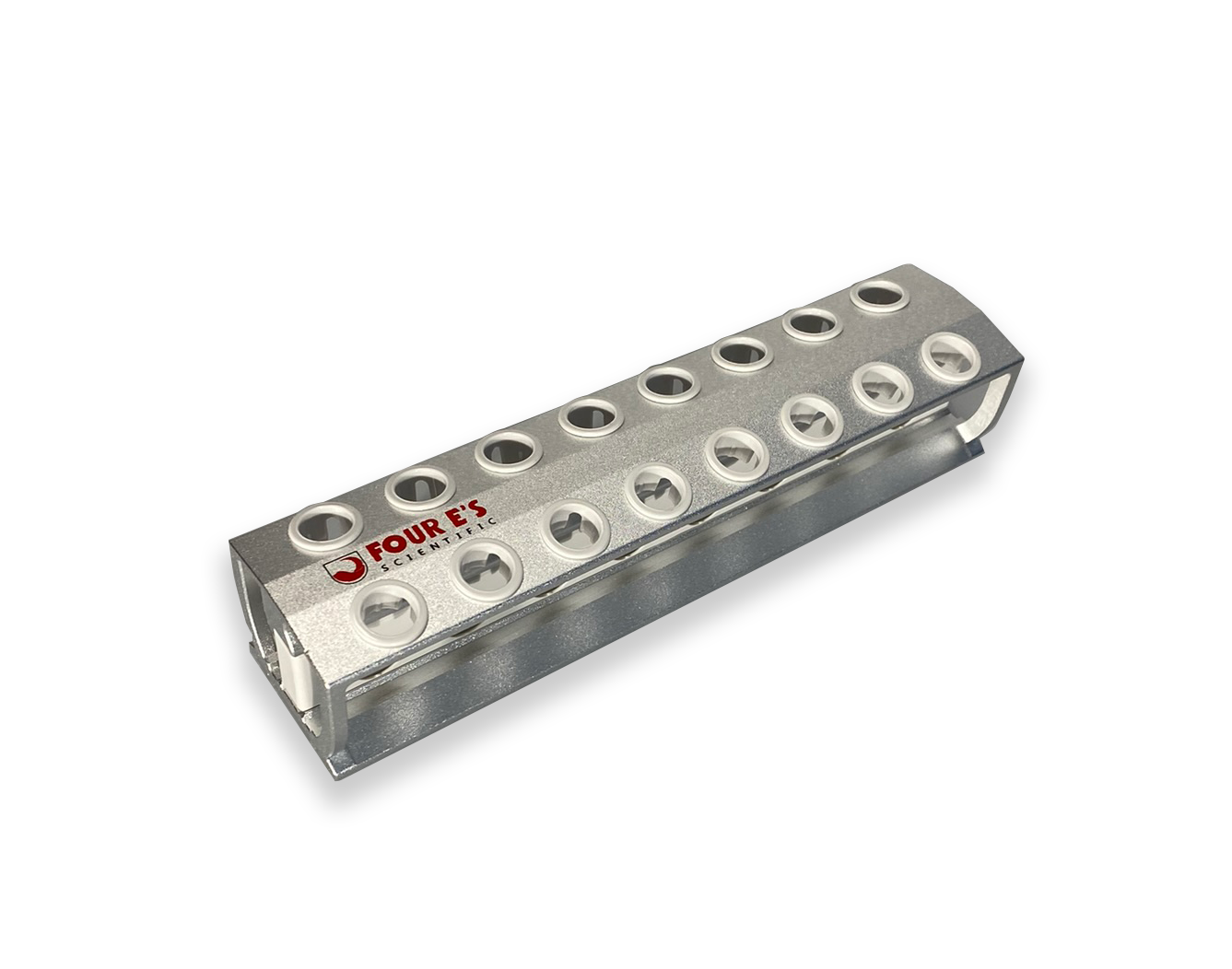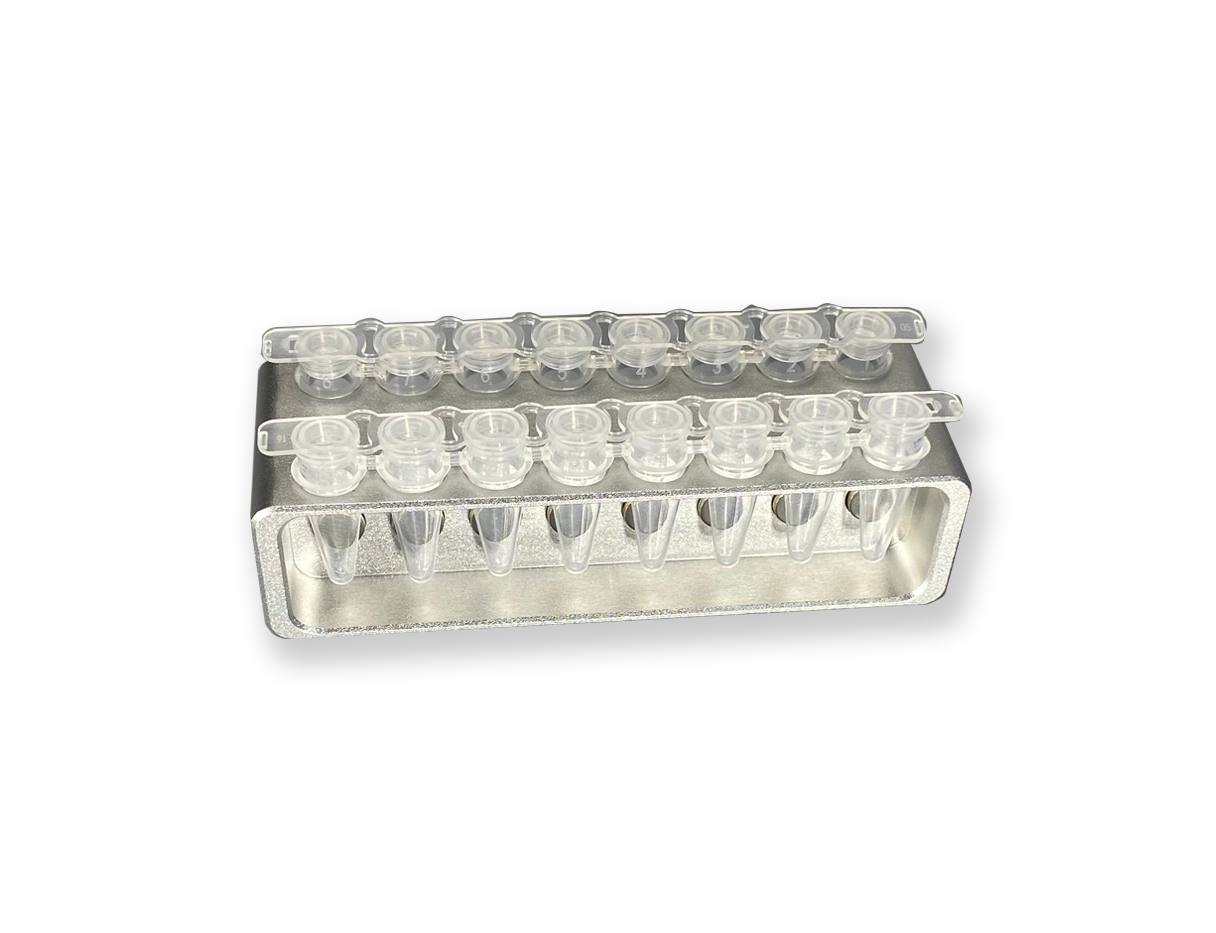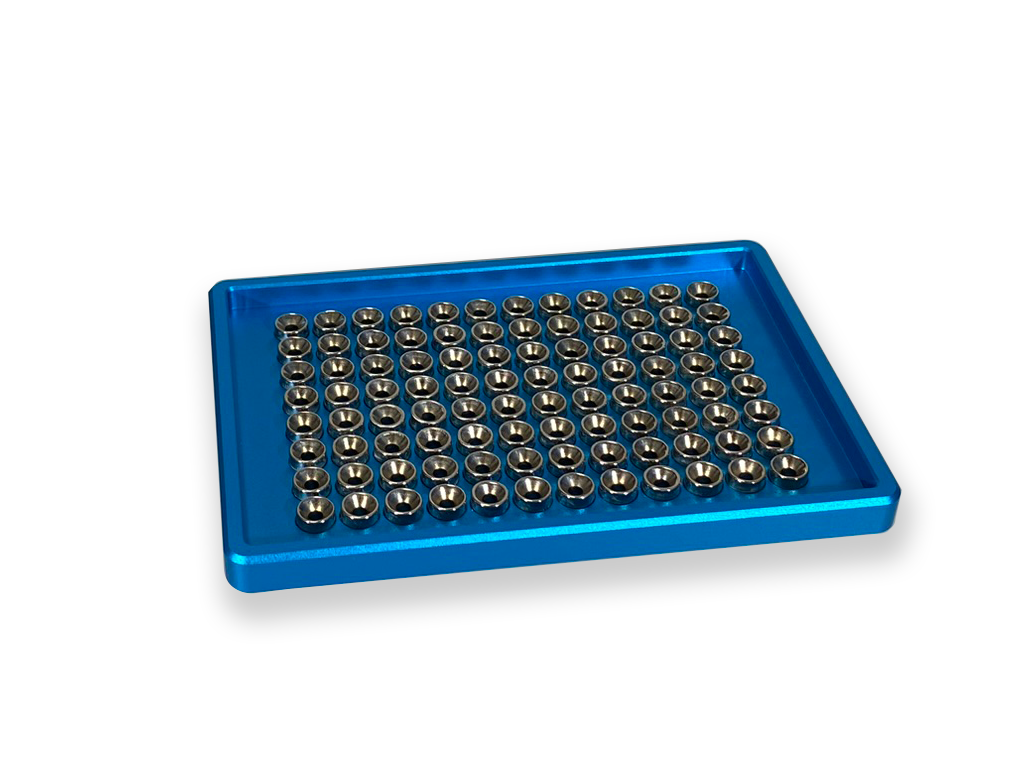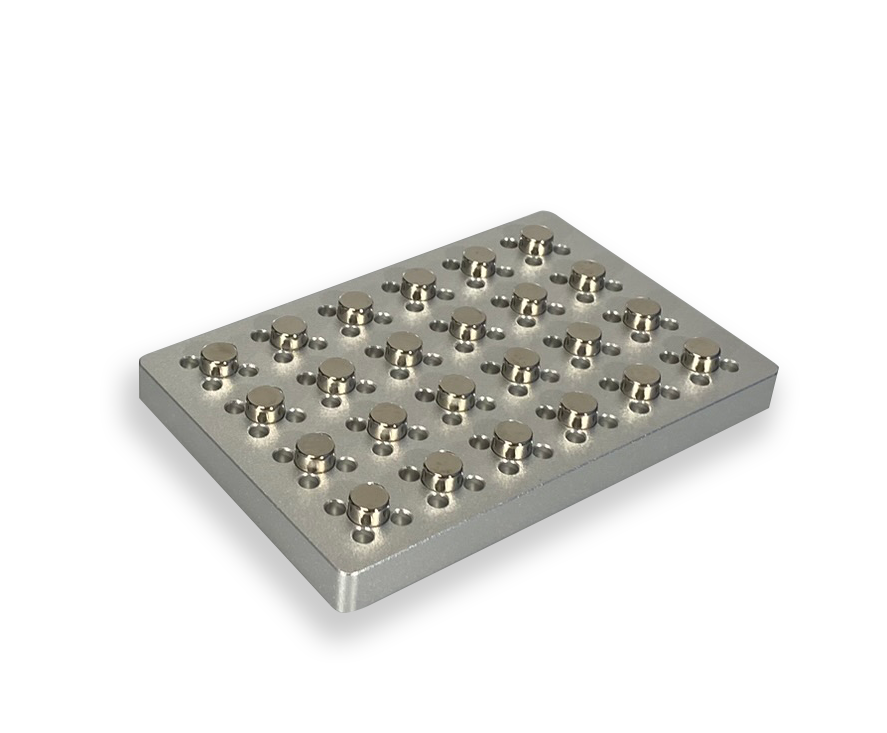 Designed Specifically for Your Lab
Four E's Manufactures some the highest quality magnetic bead separation racks and offers them at affordable pricing. These aluminum racks feature the strongest rare earth magnets, precise design, and nonskid feet. Crafted for magnetic separation experiments, these robust racks effectively isolate magnetic beads, allowing the addition or removal of affinity ligands (such as antibodies, streptavidin, or proprietary reagents for coupling nucleic acids) and rinse solutions in assays.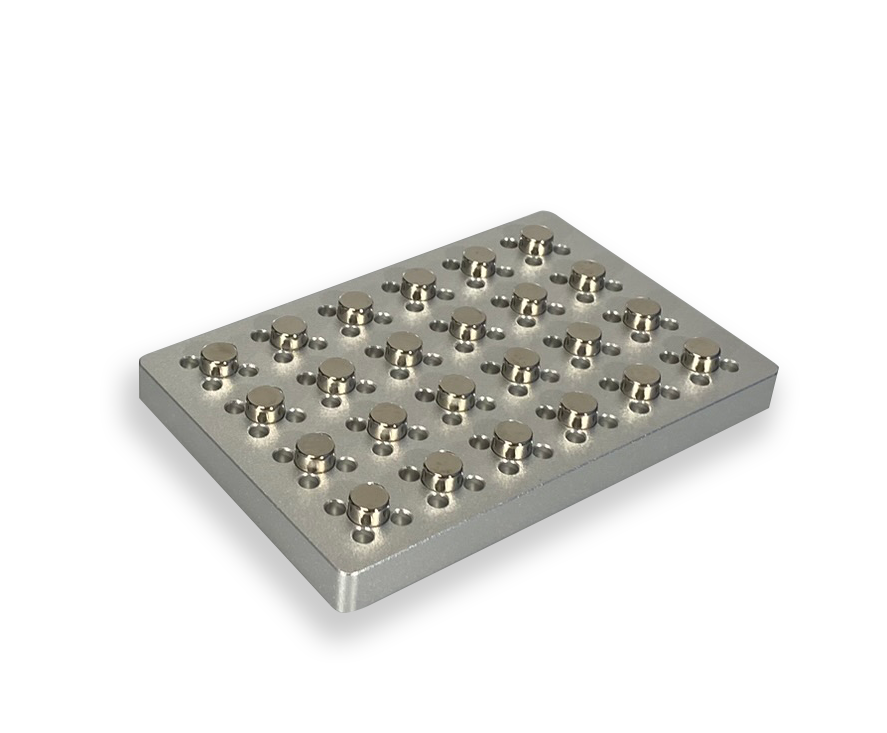 Quality Inspected
---
High Quality Materials
---
Strongest Magnet
---
Work with Standard Consumables
Specifications

Features

Downloads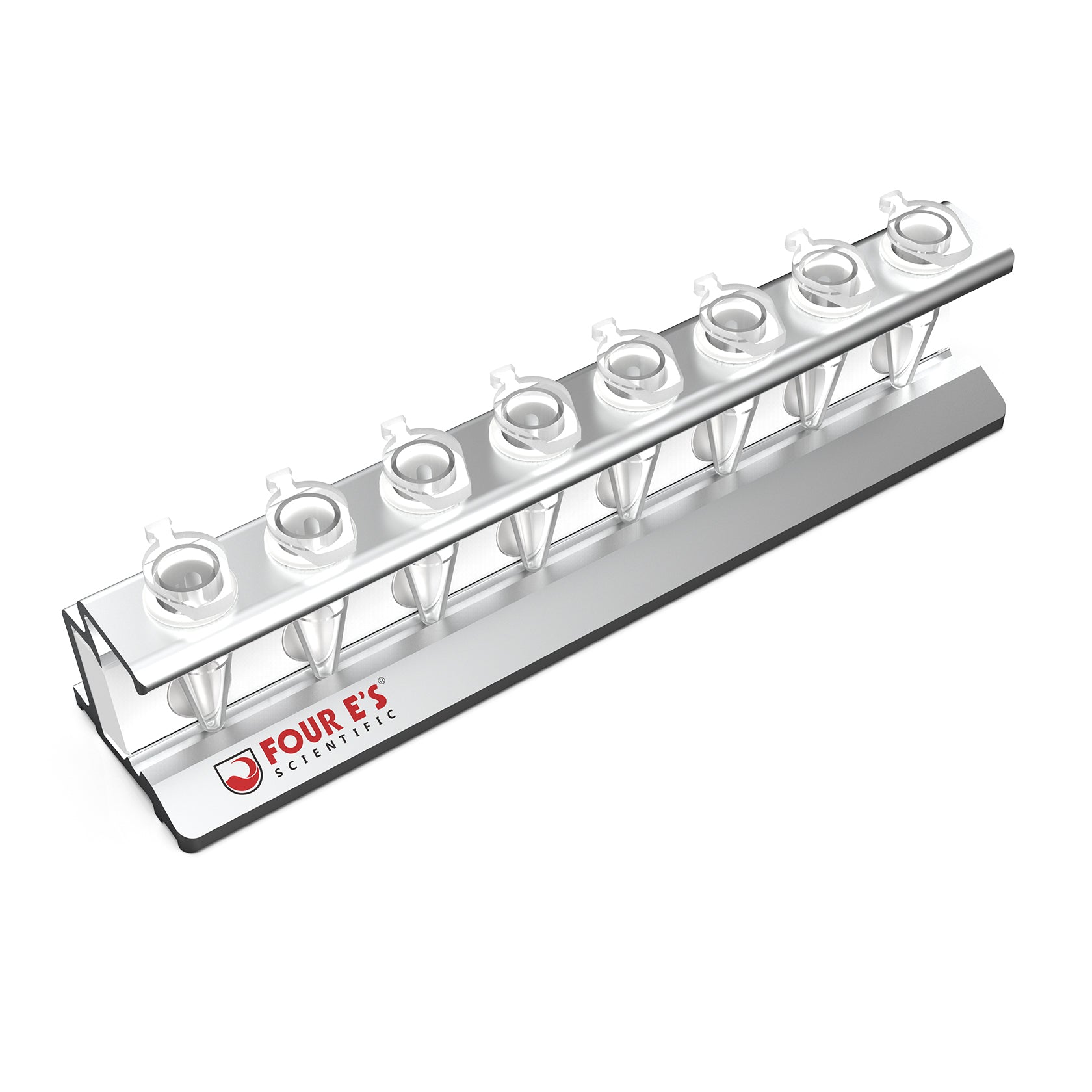 1.5mL Centrifuge Tubes 8 Position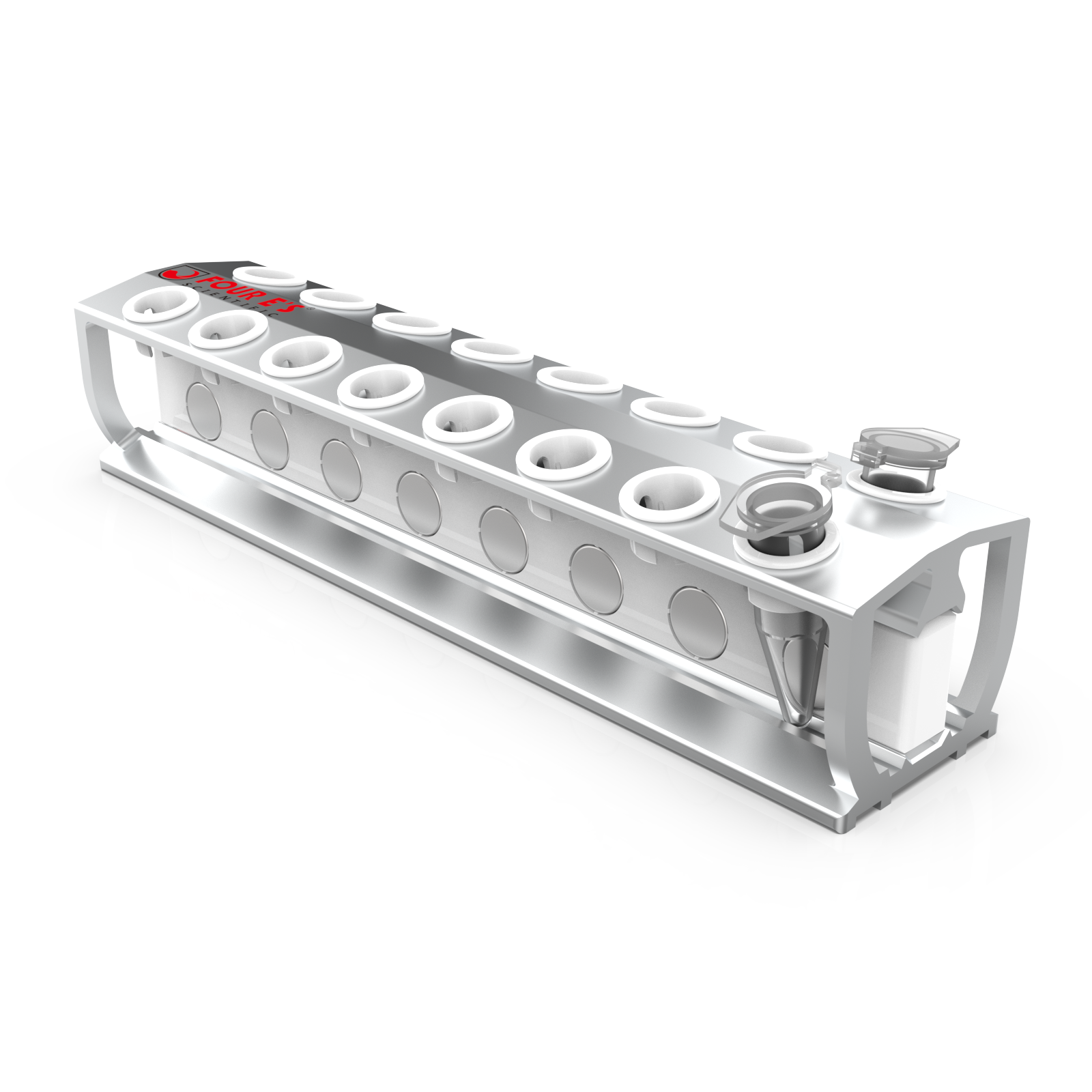 1.5mL Centrifuge Tubes 16 Position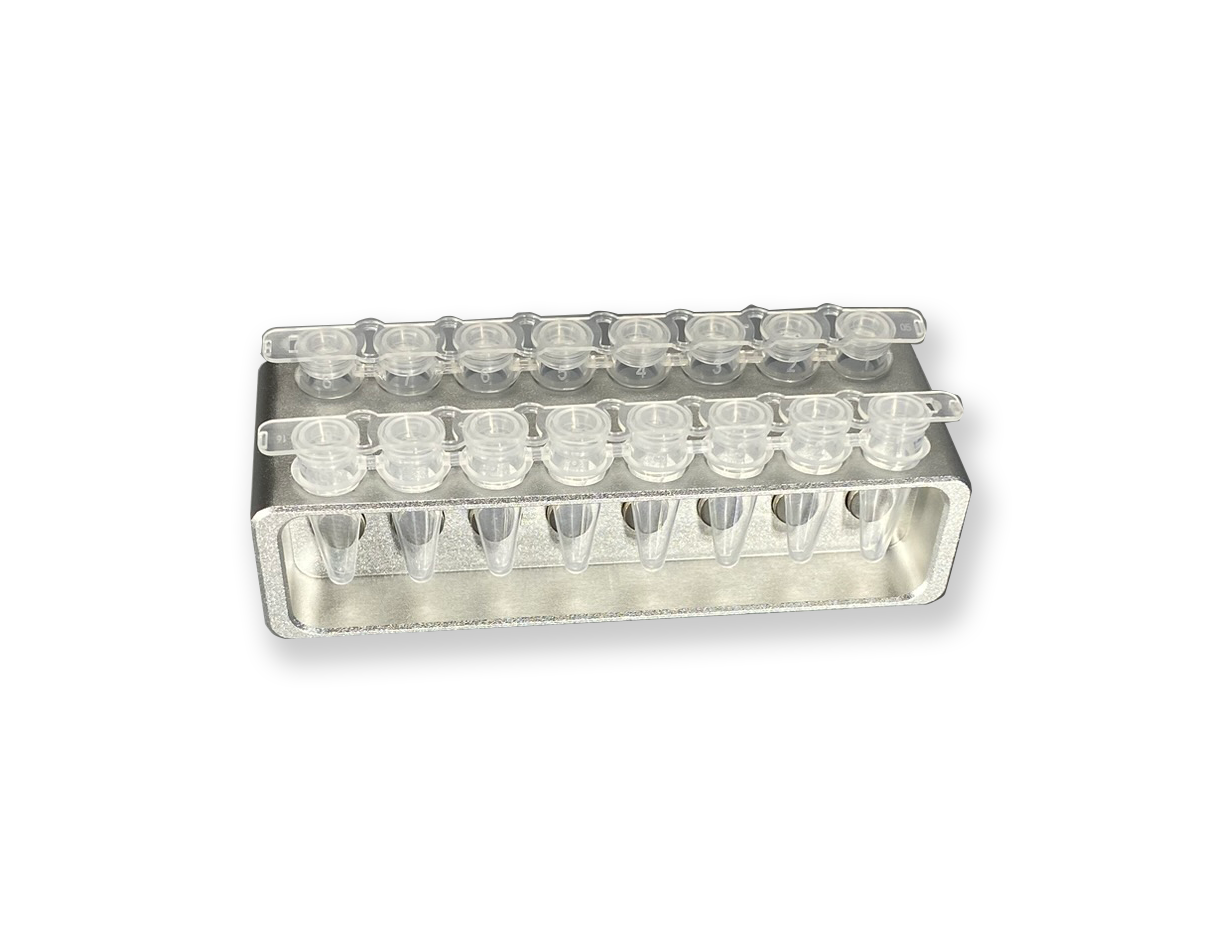 PCR Strip Magnetic Separation 16 Position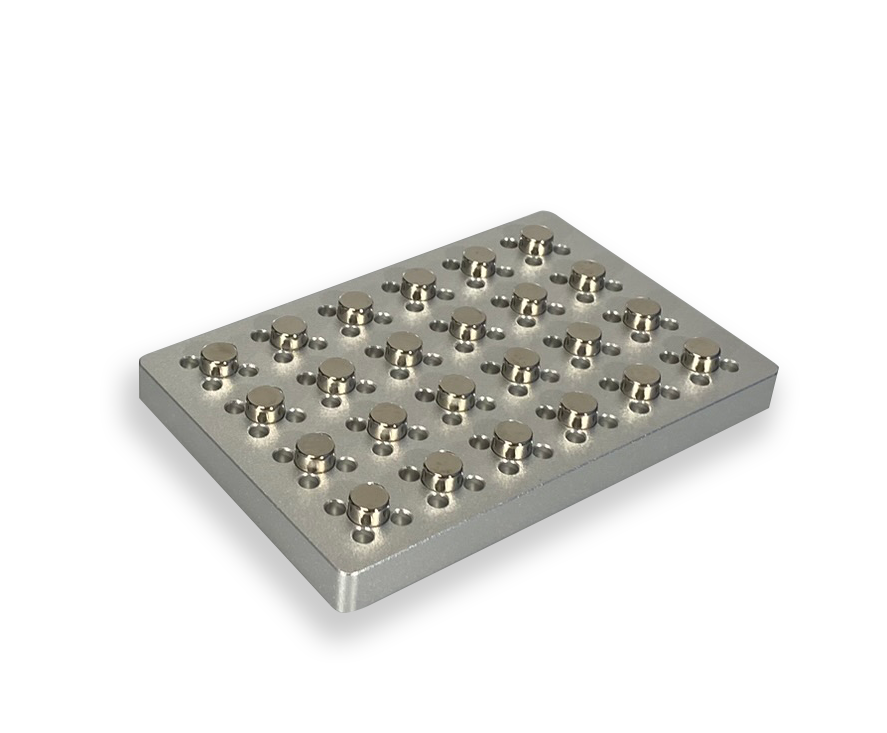 Magnetic Separation Standard 96 Well Plate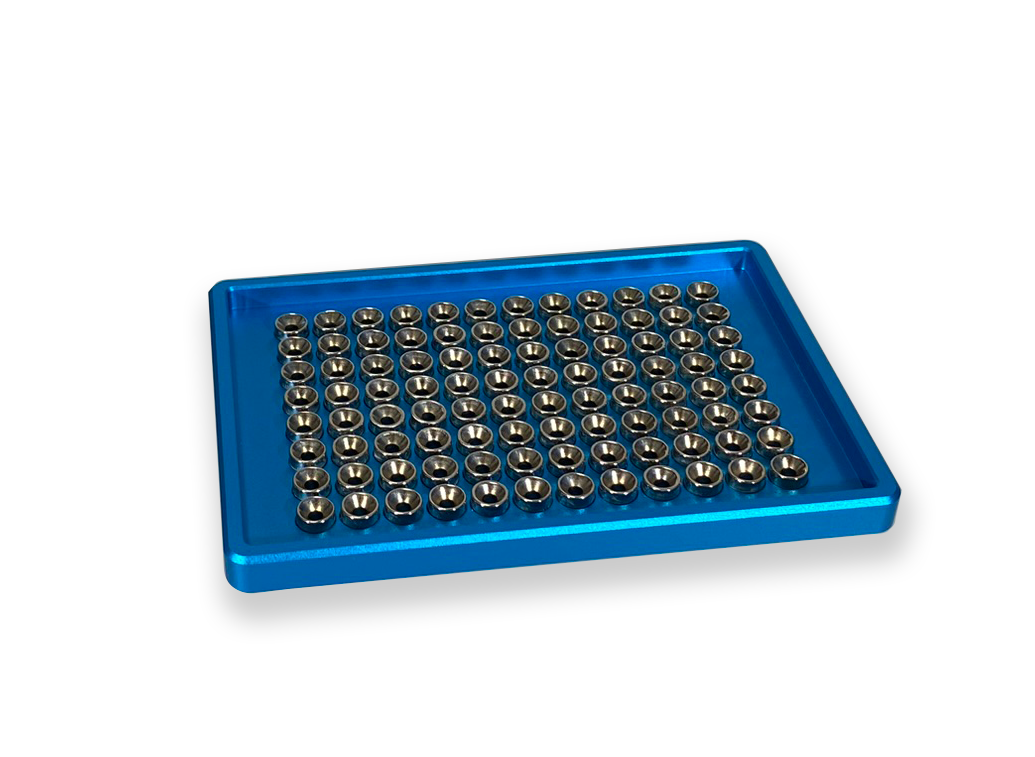 Magnetic Separation 96 Well Deepwell Plate
| | | | | | |
| --- | --- | --- | --- | --- | --- |
| Model Number | MRK100108 | MRK100216 | MRK100285 | MRK100296 | MRK100196 |
| Consumable Type | 1.5mL Centrifuge Tube | 1.5mL Centrifuge Tube | 8x0.2mL Tube PCR Strip | 96 Well Microplate | 96 Deep-Well Microplate |
| Capacity | 8 Tubes | 16 Tubes | 2 PCR Strips(16 Tubes) | 1 Microplate | 1 Microplate |
| Material | Anodized Aluminum | Anodized Aluminum | Anodized Aluminum | Anodized Aluminum | Anodized Aluminum |
| Magnet Type | Cylindrical Rare Earth | Cylindrical Rare Earth | Cylindrical Rare Earth | Circular Well Pocket Rare Earth | Cylindrical Rare Earth |
| Separation Time | 10 Seconds | 10 Seconds | 10 Seconds | 10 Seconds | 10 Seconds |
| Color | Silver | Silver | Silver | Silver | Blue |
Features
● Temperature setting up to 100°C

● Easy to read LED display

● Interchangeable blocks for multiple tube types

● Compact design with Actual and Set Temp display

● Can store up to 5 temperature control programs

● Low voltage operation, can be powered with a car charger
Built to Last
4E's designs engineers and biologist design equipment that works well and lasts. Plastic racks tip, break, and magnets can fall out. Our high quality affordable magnetic separation racks are designed for optimal recovery. Understanding the magnetic properties and location of the magnet are key to separation. Four E's Magnetic racks are used in biology to efficiently isolate, purify, and manipulate biomolecules, cells, and particles. They are commonly used for DNA/RNA purification, protein purification, and cell isolation, employing magnetic beads coated with specific ligands or antibodies to selectively capture target molecules or cells. These racks also find applications in drug discovery, biomolecule labeling, and high-throughput screening assays. Additionally, they aid in washing and buffer exchange steps, making them versatile tools for various biological research and diagnostic processes.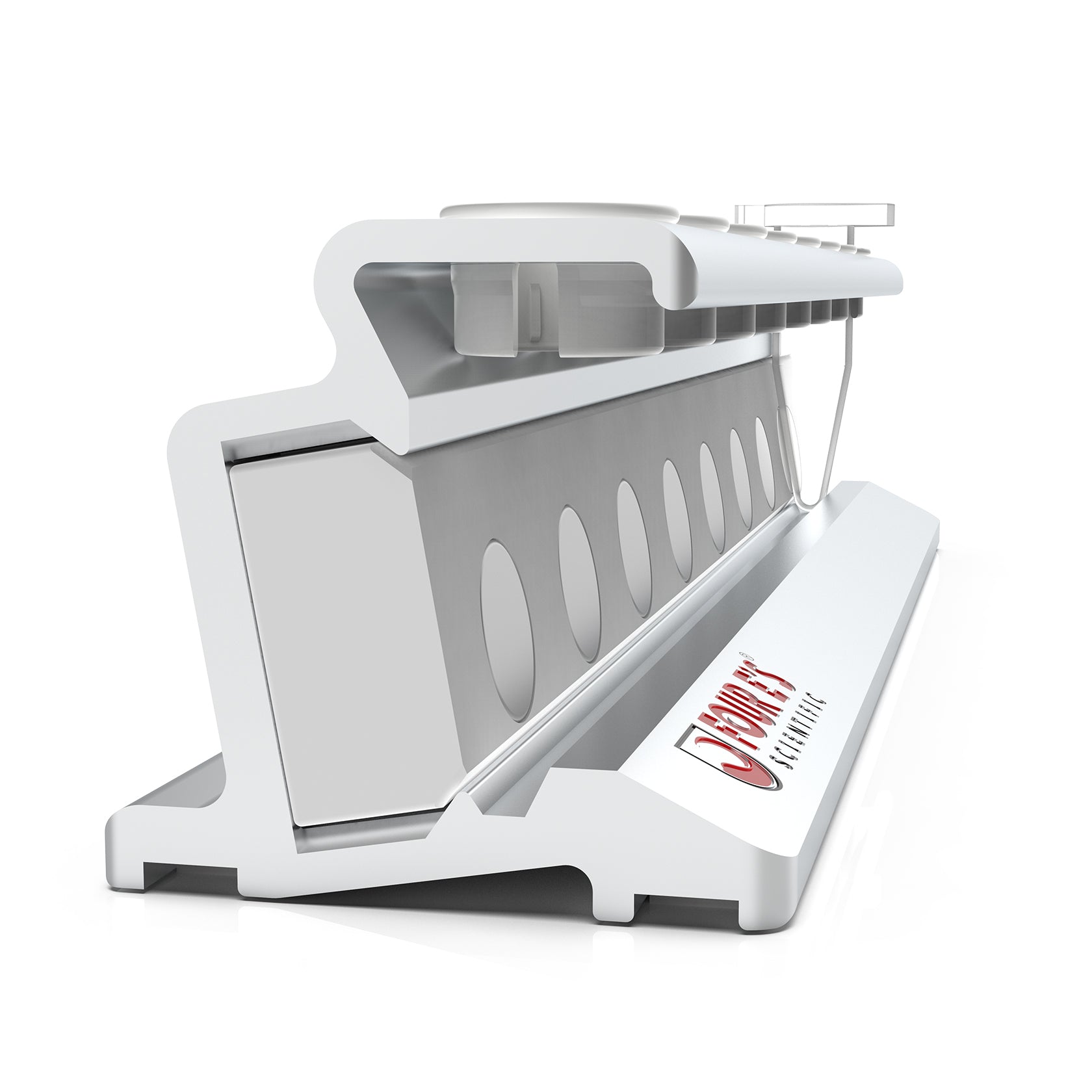 Don't Compromise on Macromolecule Recovery
The location and the shape of the magnet is essential to optimal recovery of proteins and nucleic acids. It's important to note that the shape of a magnet does not change its fundamental magnetic properties, such as the strength of its poles or its magnetic moment. However, the shape affects how the magnetic field lines are distributed and concentrated, which can influence the magnet's practical applications and interactions with magnetic beads.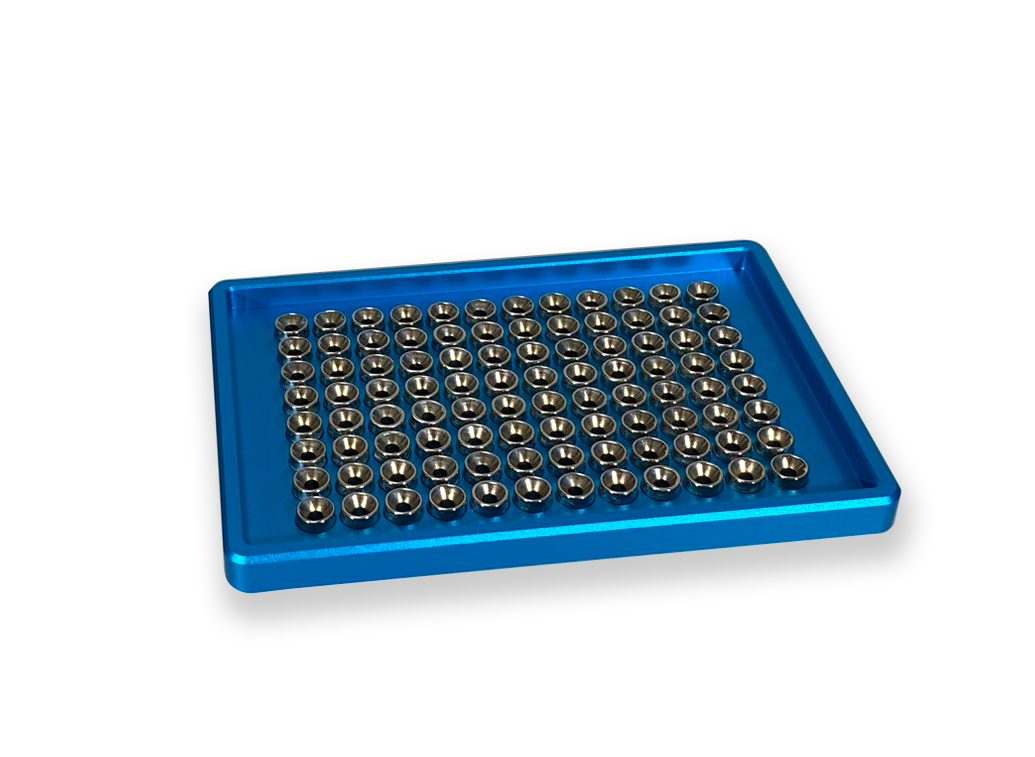 4E'S Vs Other Brands
Racks for tubes, PCR Strips, Standard Well, and Deep Well Microplates
Frequently Asked Questions
Everything you need to know about product and billing. Can't find the answer you are looking for? Please write your question to us at info@4Es-USA.com
Can you private label your magnetic separation racks?
Yes, we manufacture these magnetic racks and have the ability to label these for test kits and assays.
How long does it take to complete the separation?
The racks complete separation in less than 20 minutes.
How do you clean the magnetic separation racks?
The racks are made of aluminum and they can be cleaned with alcohol, detergents, or standard laboratory cleaners.
Got a question? Let's talk.
PS: I am a human! :)
Support is online