Your Cart: 0 Items
Cart items expire in 1 hour, not reserved.
Mini, High Speed, And Clinical Centrifuges
In Stock:
Regular price
Sale price
$116.16
Unit price
per
Sale
Contact Us
Product Information
Product code : CFG100100
Four E's manufactures a variety of centrifuges designed specifically for your laboratory.  These safe sample separation devices were designed for years of seamless operation. Modern, easy-to-use controls make setting up and using Four E's centrifuges a fast and simple process. With interchangeable rotors, small footprints, and the proper accessories for flexible use, Four E's centrifuges are spinning in more and more labs every year.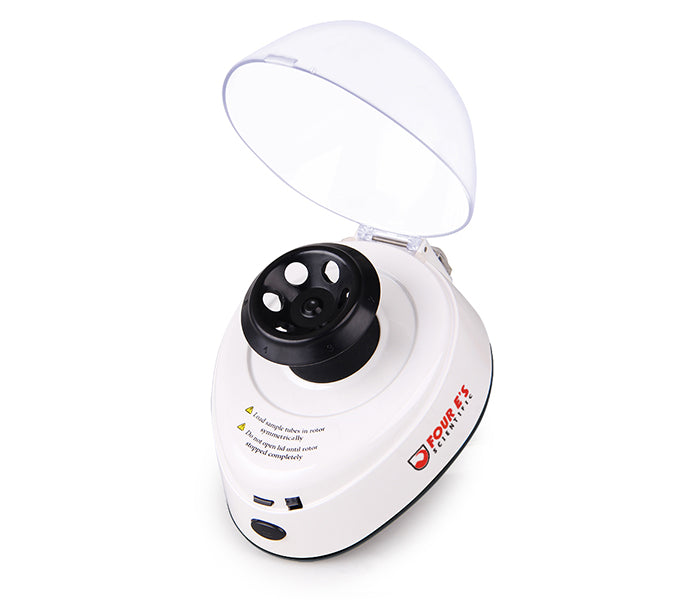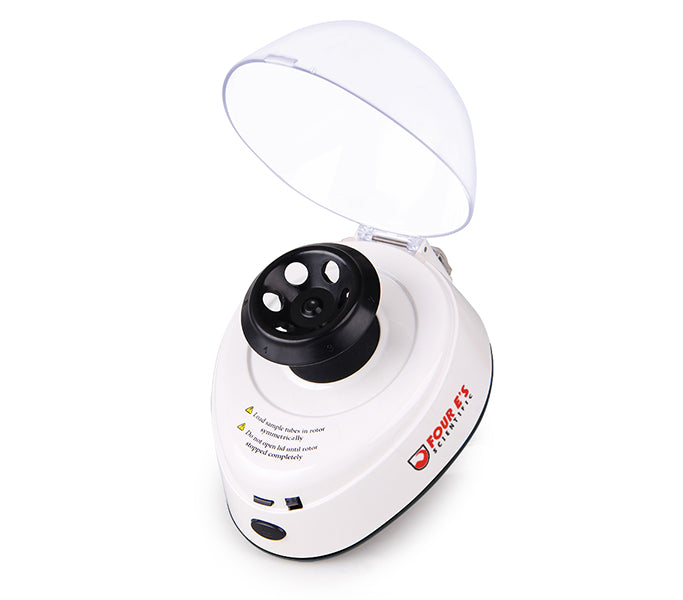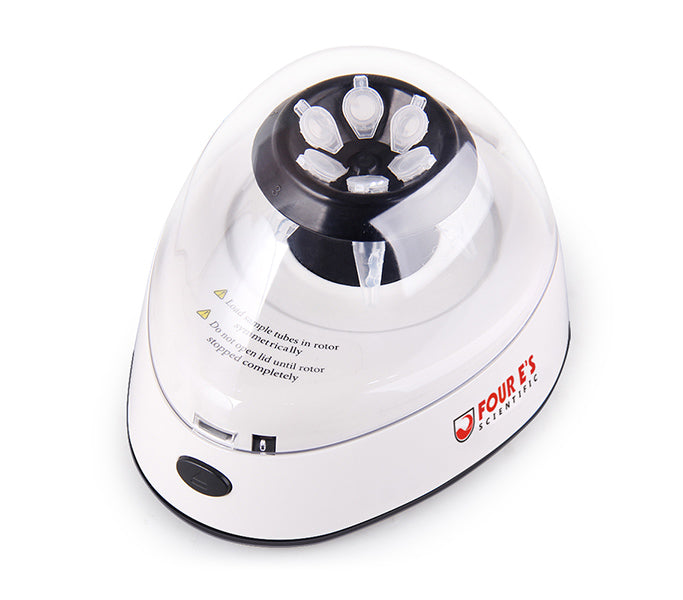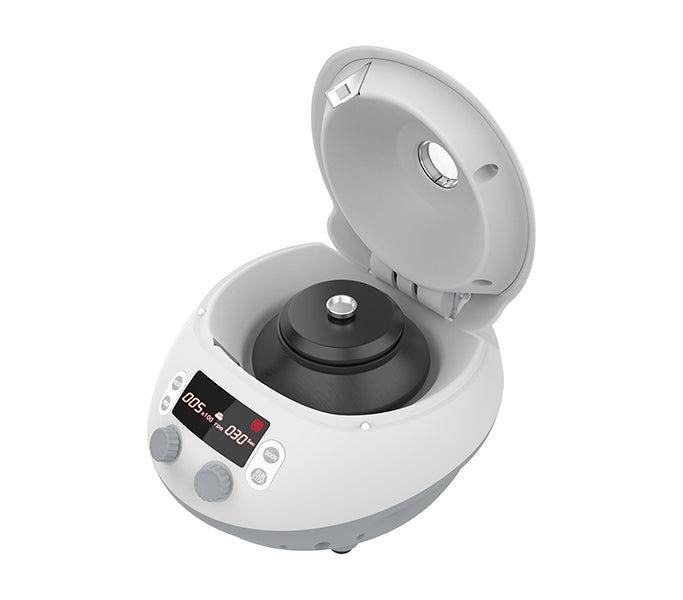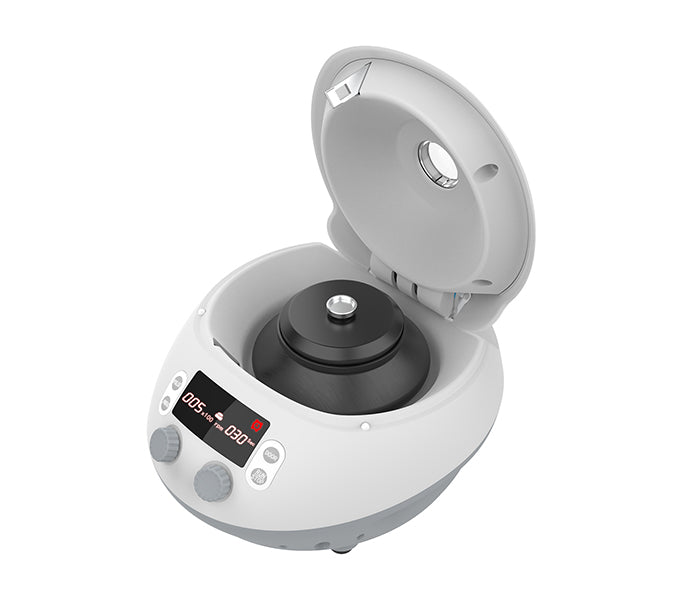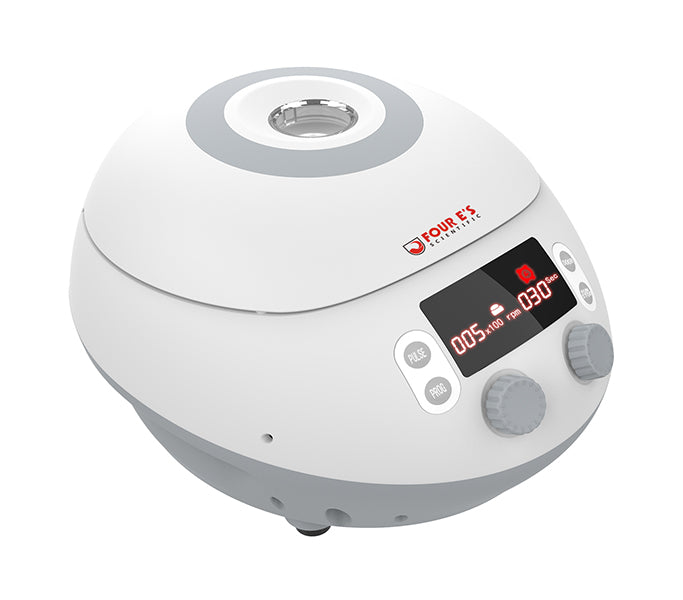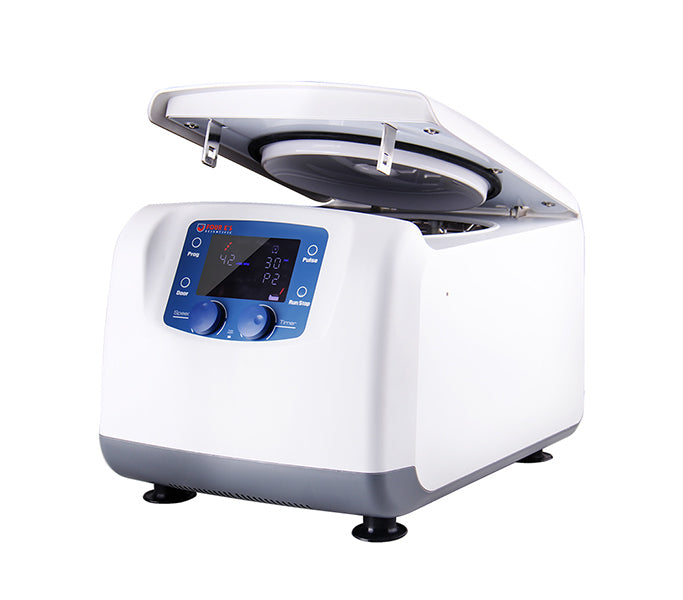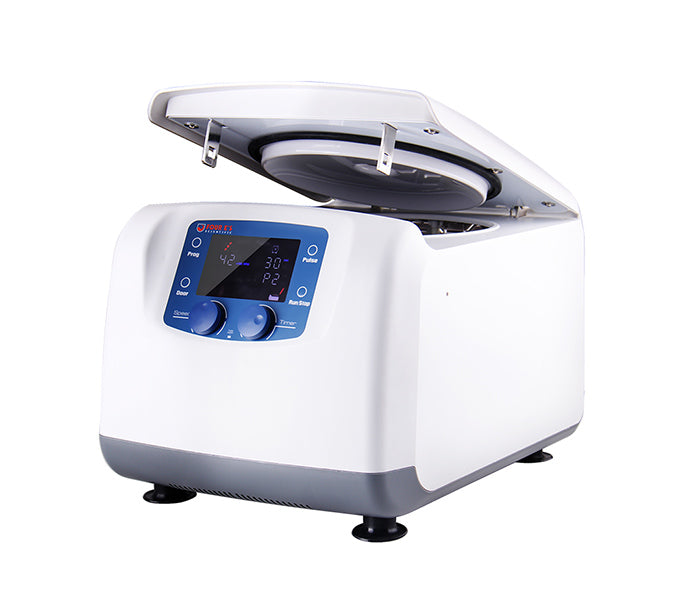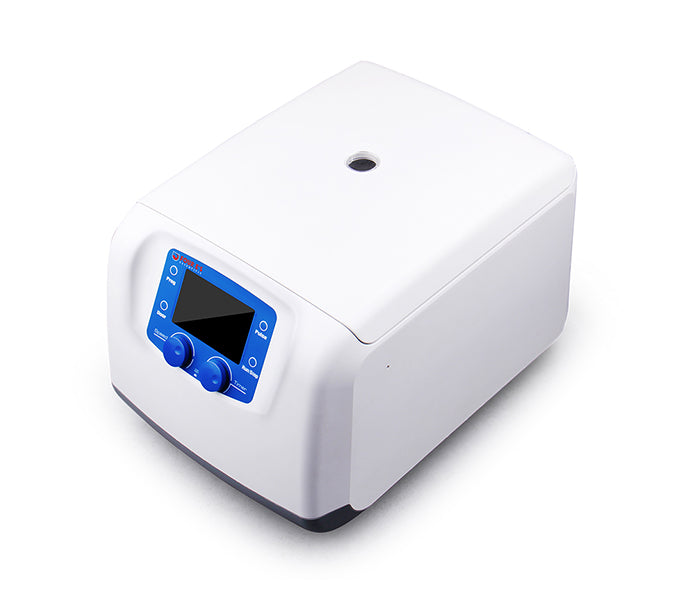 Designed Specifically for Your Lab
Four E's takes customer feedback and dozens of engineers to design and build some of the best centrifuges available for research and clinical use. The Mini Centrifuge is perfect for small to medium research labs that need a quiet, fixed speed centrifuge for PCR strips or microcentrifuge tubes. The High Speed Micro Centrifuge has a maximum speed of 15,000 RPM and can support up to 12 microcentrifuge tubes. The Clinical Centrifuge is designed for clinical labs working with larger samples in 5, 7, 10, 15 milliliter tubes. The rotor can support up to 12 tubes depending on the volume.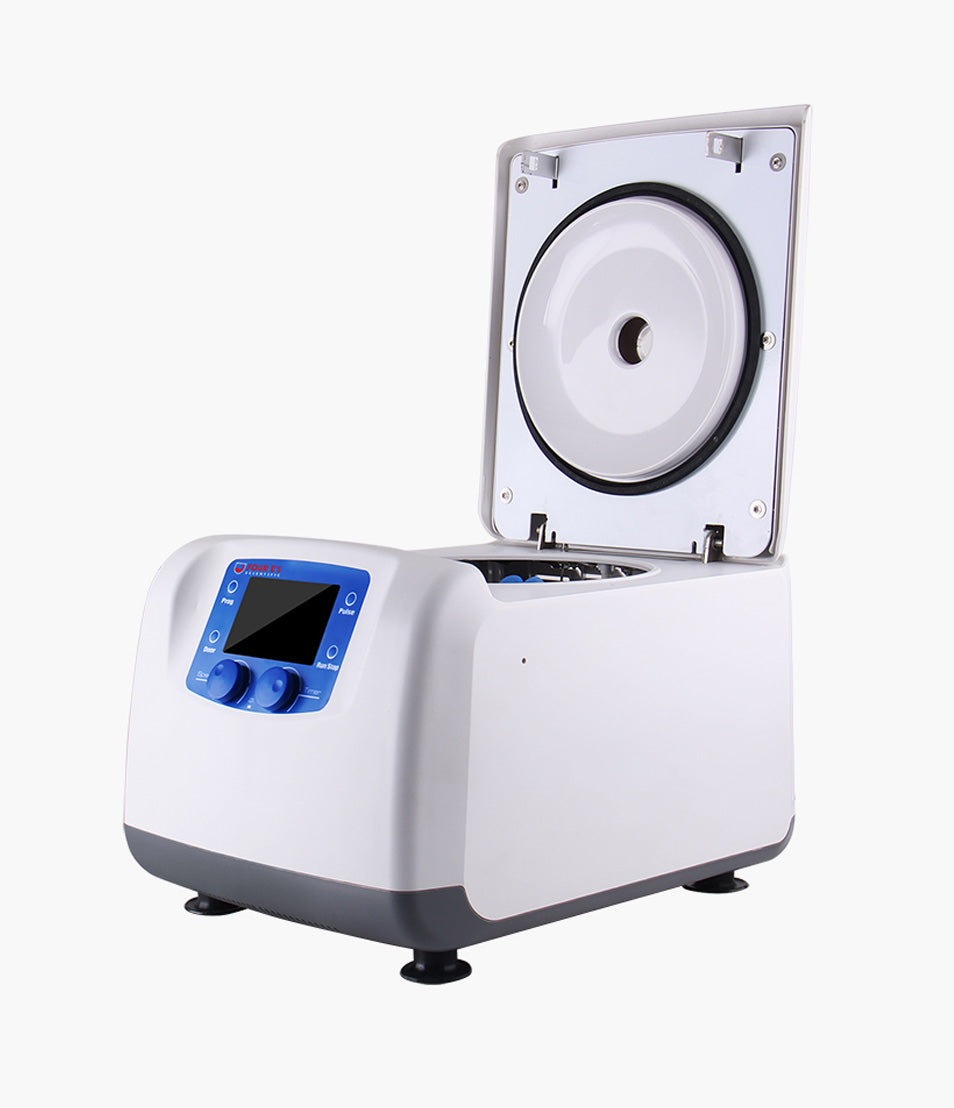 Quiet
Operation
---
Modern and Simple
Control Interface
---
Small Foot
Prints
---
 Multiple Safety
Features
Specifications

Features

Downloads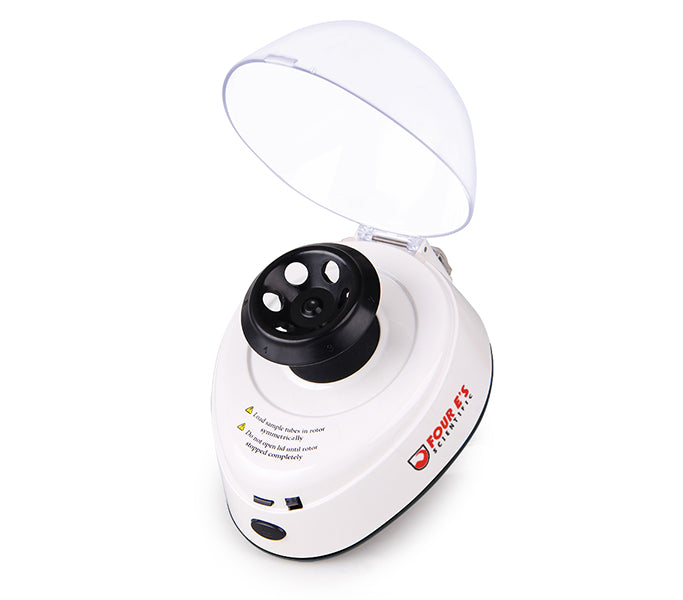 Mini Centrifuge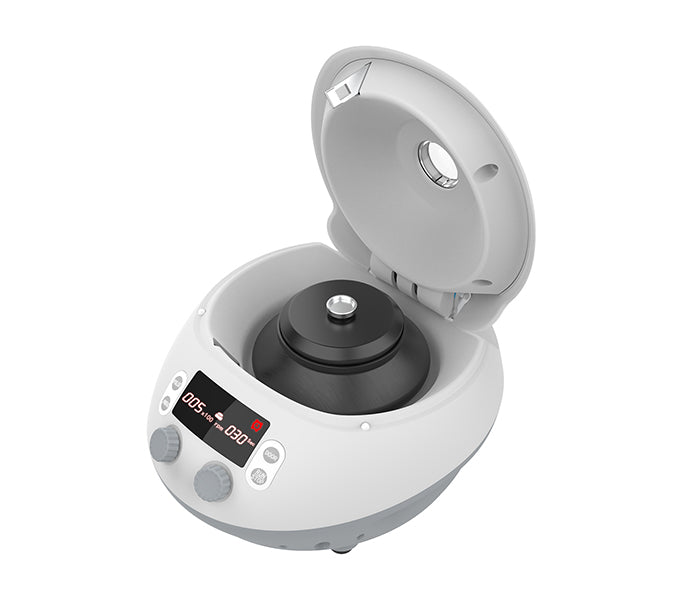 High Speed Centrifuge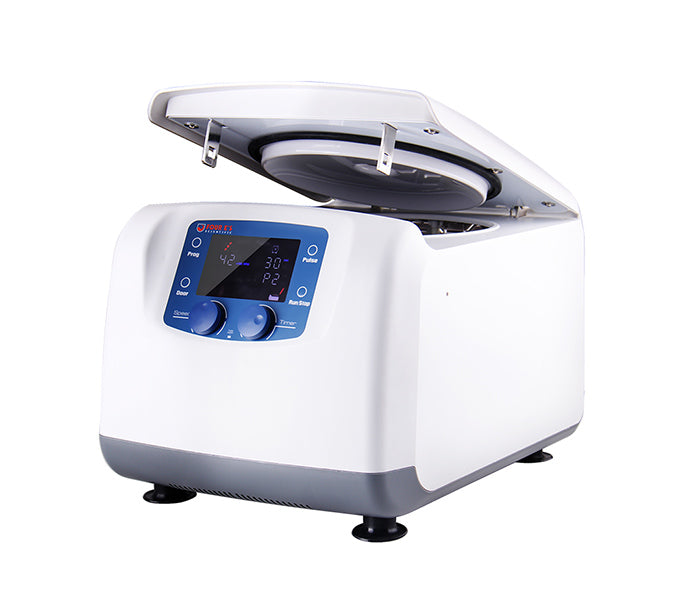 Clinical Centrifuge
| | | | |
| --- | --- | --- | --- |
| Model Number | CF0201001 | CF0201002 | CF0201003 |
| Speed Range | 5,400 rpm (fixed) | 500 – 15,000 rpm | 300– 4,500 rpm |
| Control Increment | N/A | 100 rpm | 100 rpm |
| Maximum RCF (g force) | 2,000 x g | 15,100x g | 2,940x g |
| Rotor Capacity | 0.2/0.5/1.5/2.0mL x 60.2mL x 16 PCR tubes0.2mL x 2 PCR 8 strips | 0.2ml/0.5ml/1.5ml/ 2ml x12 | 10mL/7mL/5mLx12; 15mLx6 |
| Display | N/A | BrightLED with Digital Control Dials | BrightLED with Digital Control Dials |
| Motor Type | DC | Brushless DC | Brushless DC |
| Time Settings | Continuous operation | 30s-99m& Continuous operation | 30s-99m& Continuous operation |
| Power Supply | Input:100-240VAC,50/60HZOutput: 24VDC, 2A | Single-phase,AC110-240V,50Hz/60Hz, 3A | Single-phase,AC110-240V, 50Hz/60Hz, 2.5A |
| Dimensions | 175 x 140 | 256 x 225 x 155mm | 460 x 310 x 270mm |
Safety Is Paramount
With high-speed separation equipment there is no reason to compromise on the design, materials or built in safety features. Many centrifuge suppliers cut corners to drive the price down but Four E's focuses on finding ways to improve the design while improving the cost. Our centrifuges have high quality enclosures, balancing and braking features, door interlocks, explosion proof designs, and self-diagnostic capabilities.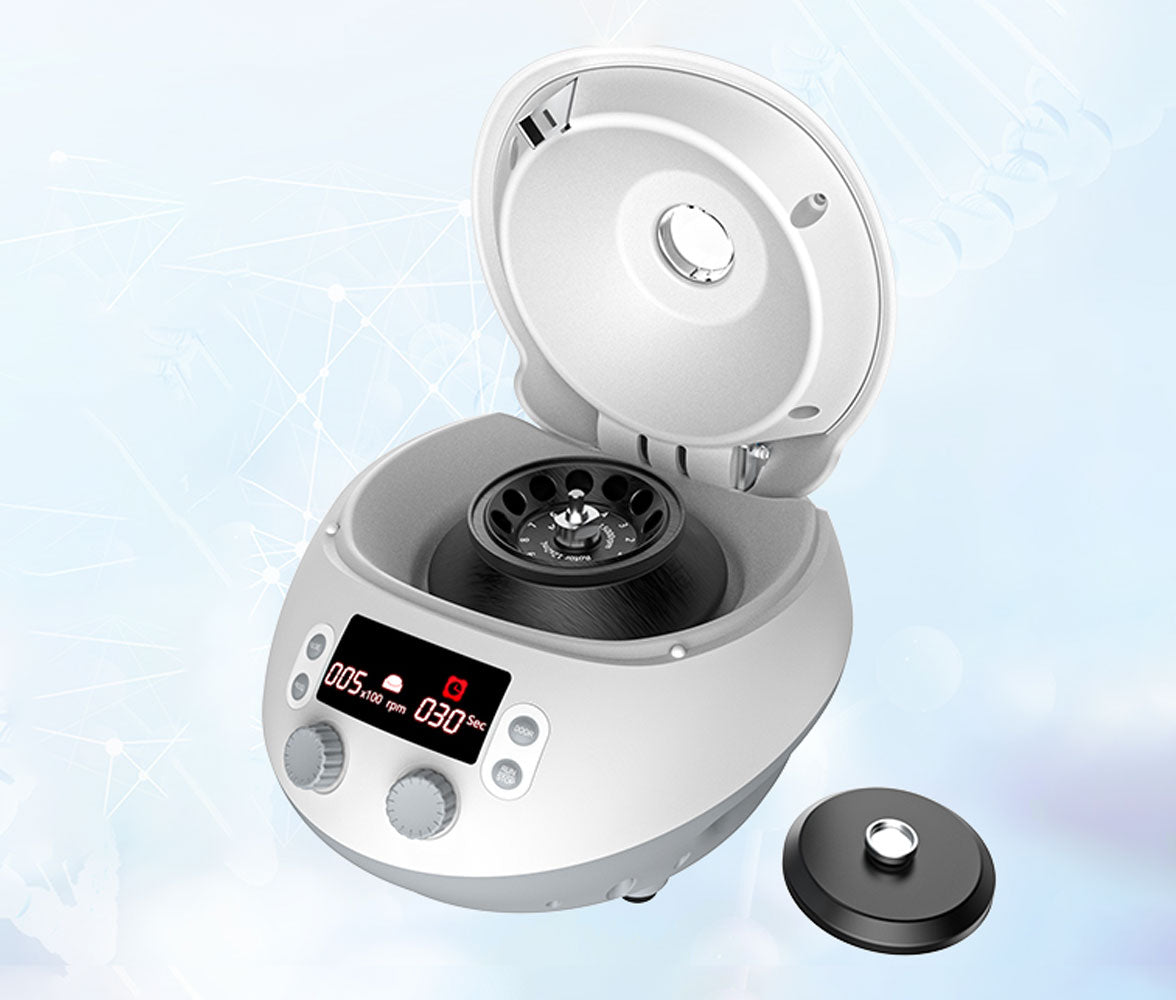 You are in Control
Four E's spends a lot of time design our control interface and electronics. The High Speed Micro Centrifuge and the Clinical Centrifuge both feature digital control nobs, and color LED displays that are bright and easy to read from a distance. They also have tactile buttons for repetitive functions such as door operation and pulse operation. A well designed interface doesn't need a product manual but we will include a manual anyway.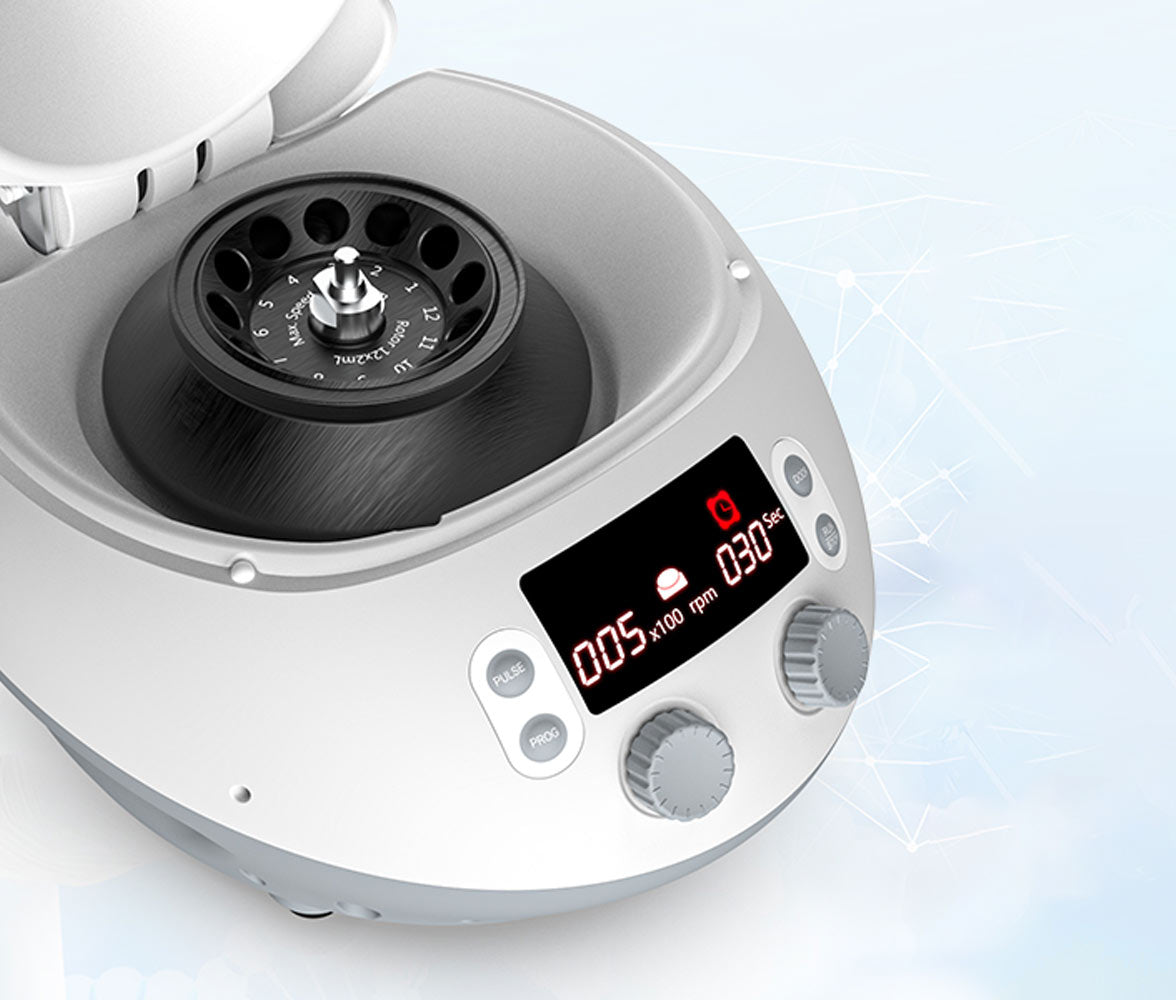 4E'S Vs Other Brands
Fast Acceleration and Deceleration Time
Frequently Asked Questions
Everything you need to know about product and billing. Can't find the answer you are looking for? Please write your question to us at info@4Es-USA.com
Do your centrifuges have a warranty?
Yes. our centrifuges are supplied with a 24-month warranty.
If I have a question about the centrifuges, can I talk to customer service?
Yes, we have regional product specialist support and product specialist support located at our headquarters in West Windsor, NJ that are able to talk, chat, or email with you during normal business hours.
Where do I purchase additional rotors?
Some of the equipment is supplied with multiple rotors and we can sell additional rotors. Please contact us for more information.
Does the equipment have a door safety lock?
Yes, on our high speed models there is a door safety lock as well as built in system safeties.
Yes, the equipment is supplied with UL/CE power supply equipment.
Got a question? Let's talk.
PS: I am a human! :)
Support is online