Your Cart: 0 Items
Cart items expire in 1 hour, not reserved.
Vortex Mixer Accessories for Variable Speed Vortex Mixers
In Stock:
Regular price
Sale price
$13.00
Unit price
per
Sale
Contact Us
Product Information
Product code : VMX200213
Four E's is one of the leading manufacturers of vortex mixers.  Vortex mixers are versatile mixing tools and with the Four E's assortment of accessories they allow for even more flexibility.  The attachments are for use with our analog and digital variable speed mixers for mixing plates, tubes, beakers, and larger containers in small or large capacity.  Review the specifications below or contact one of our product specialists to determine what attachment is correct for your workflow.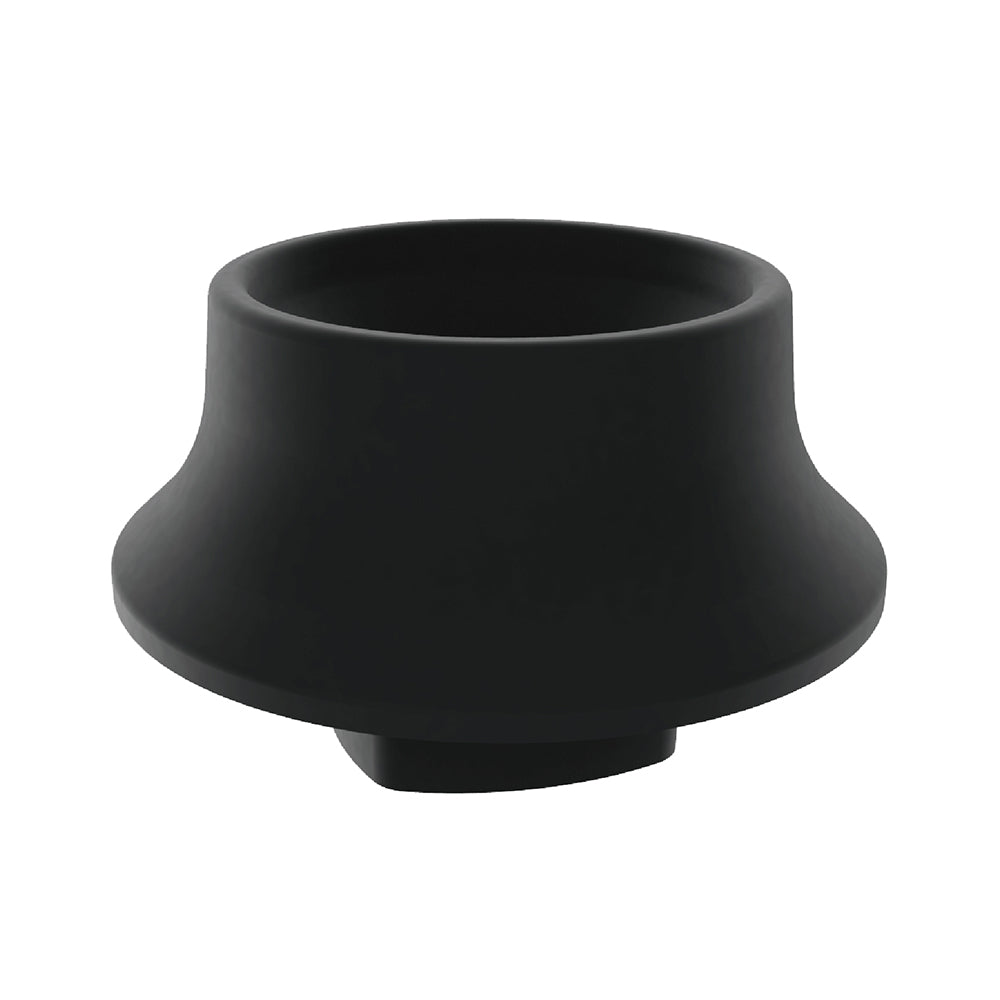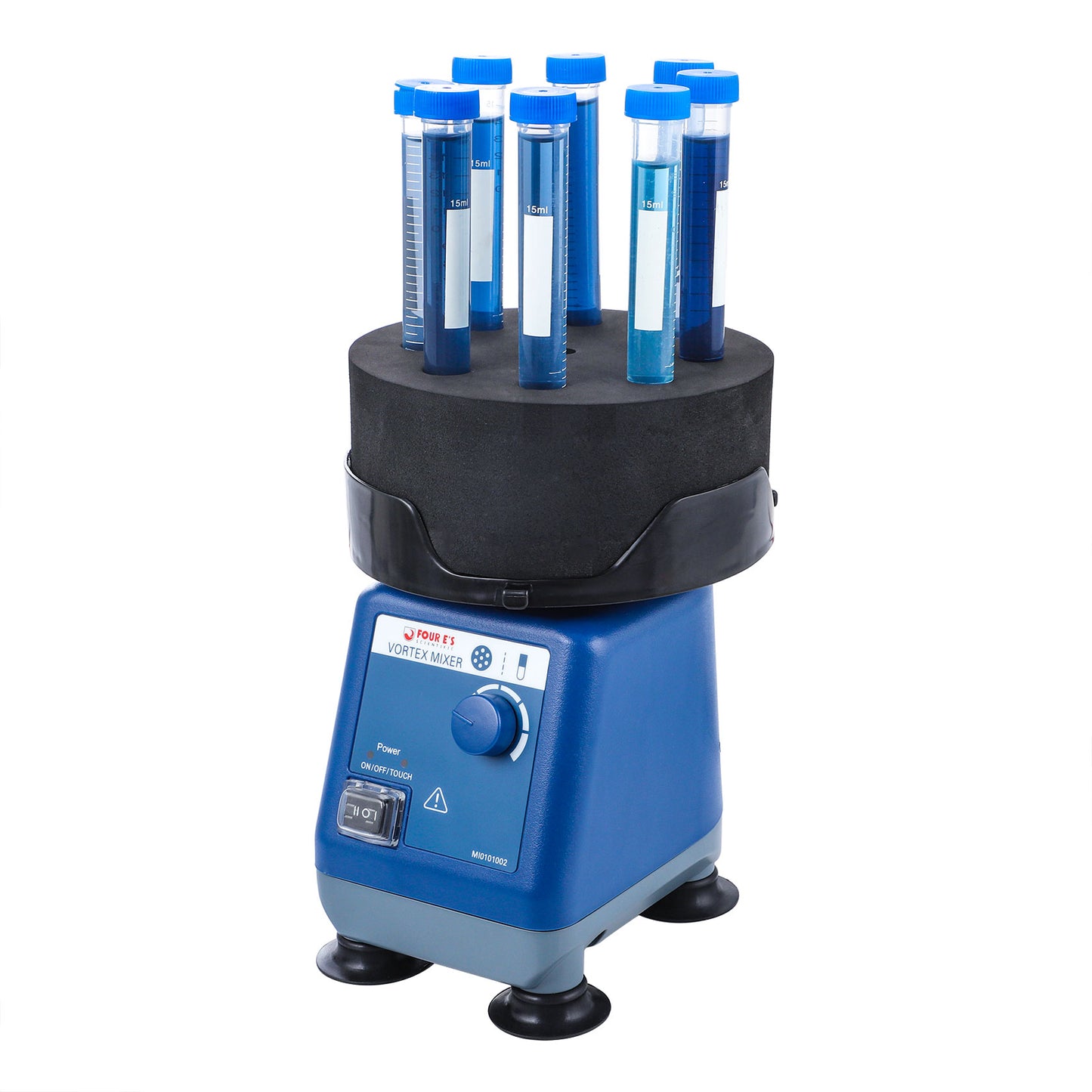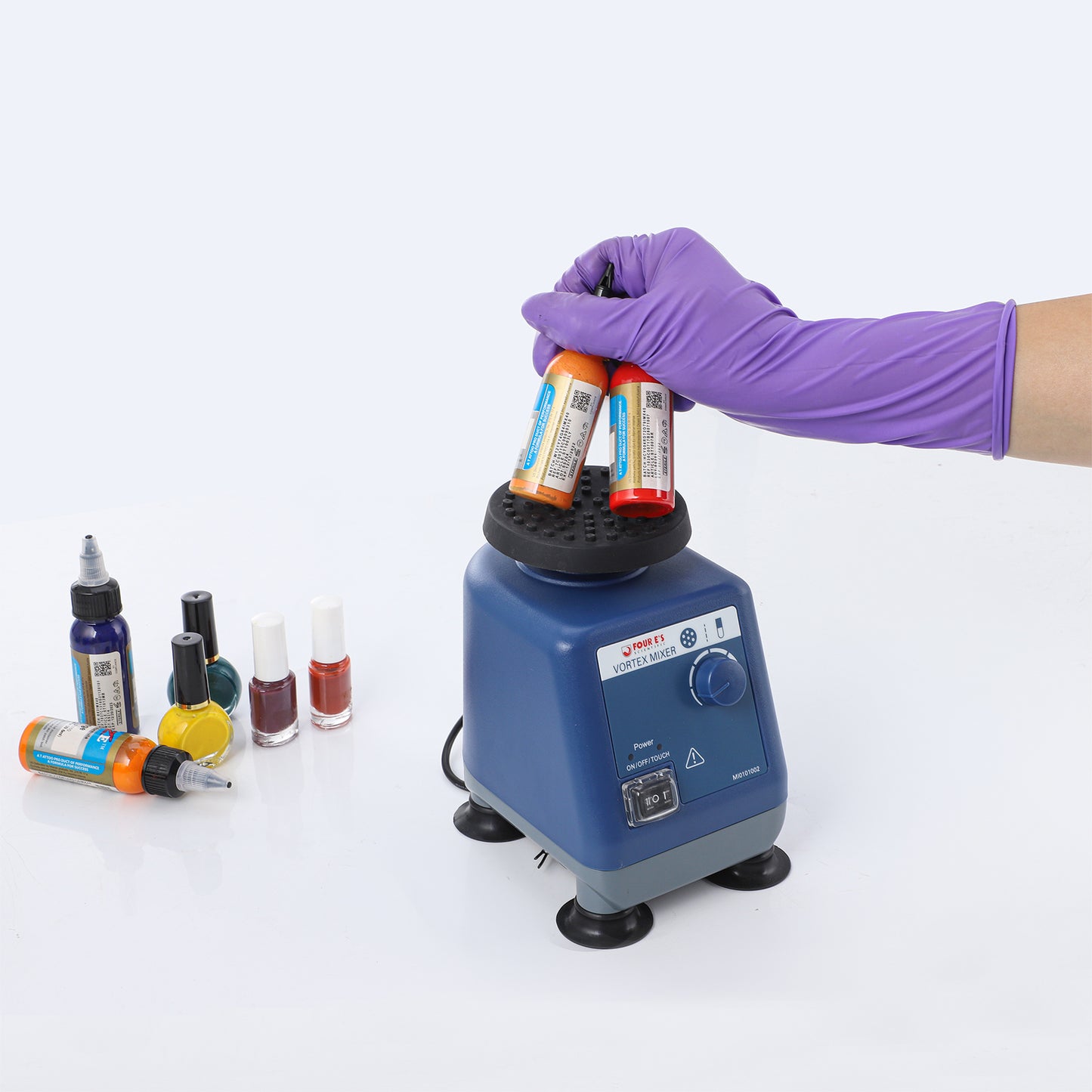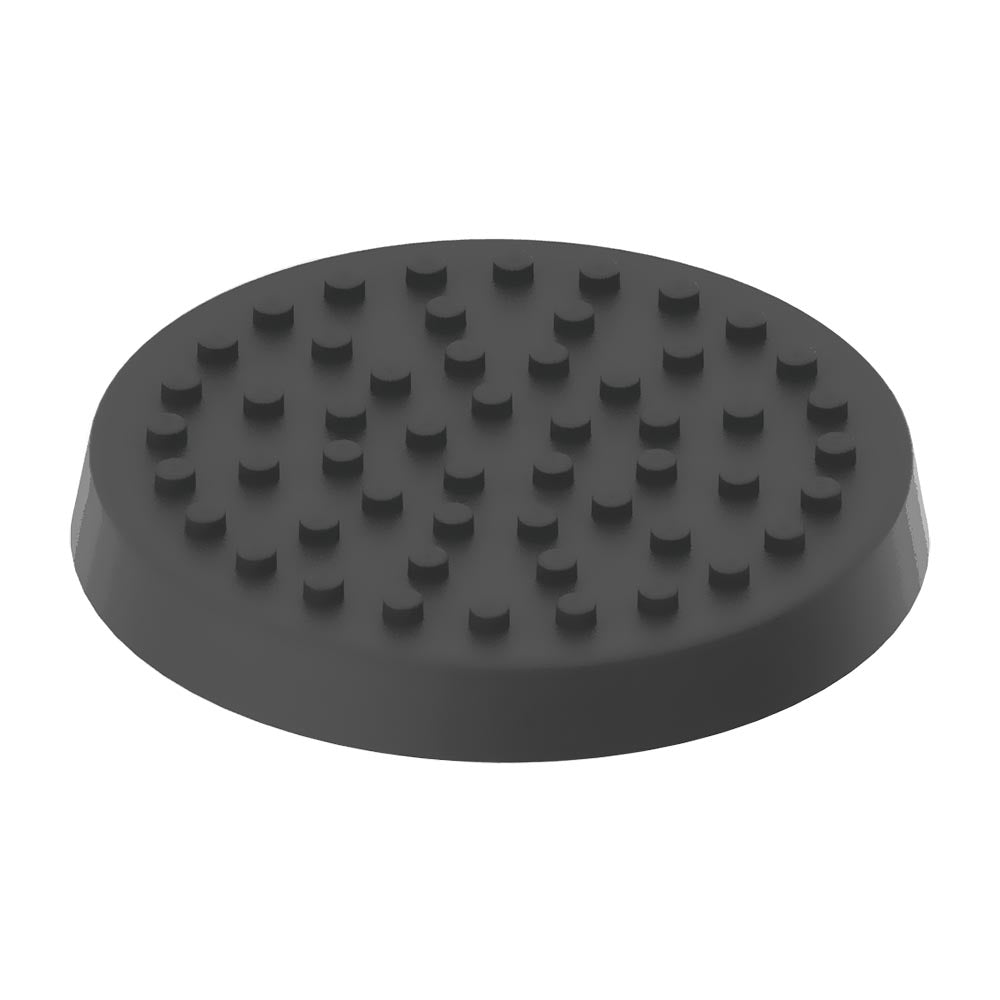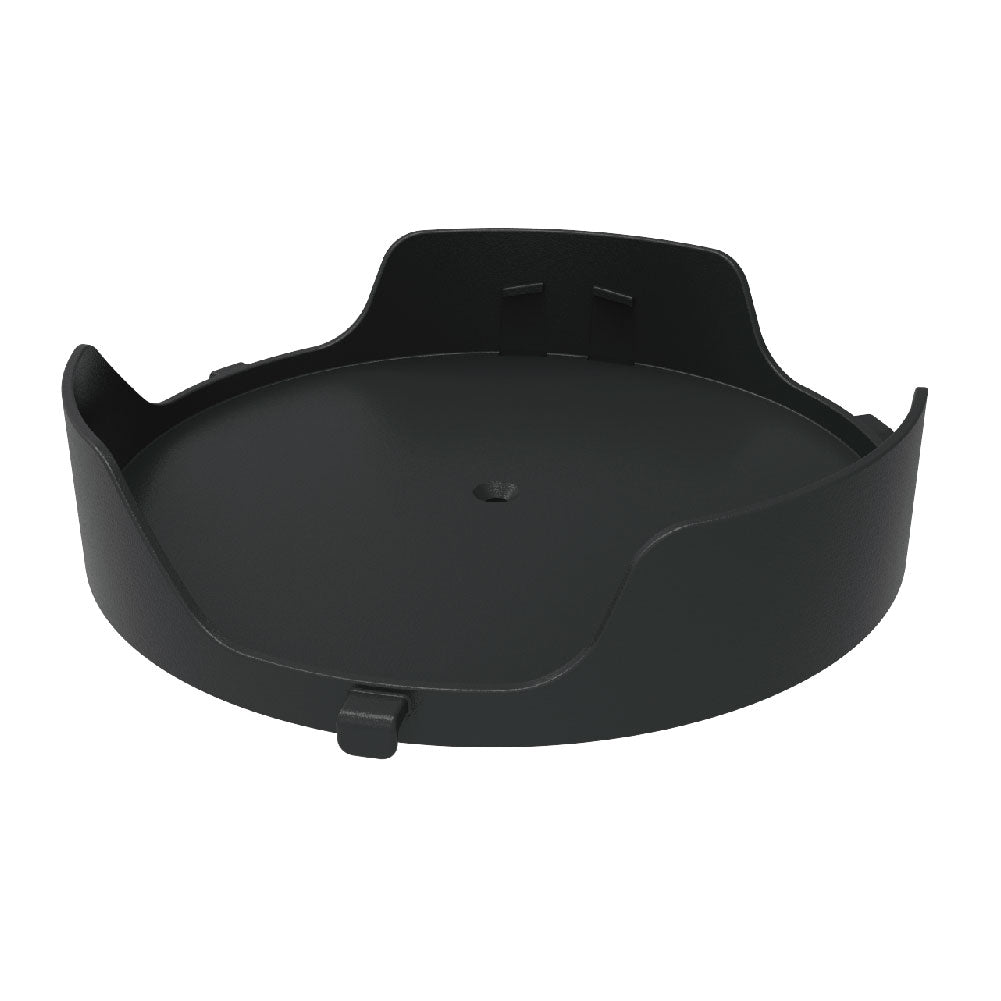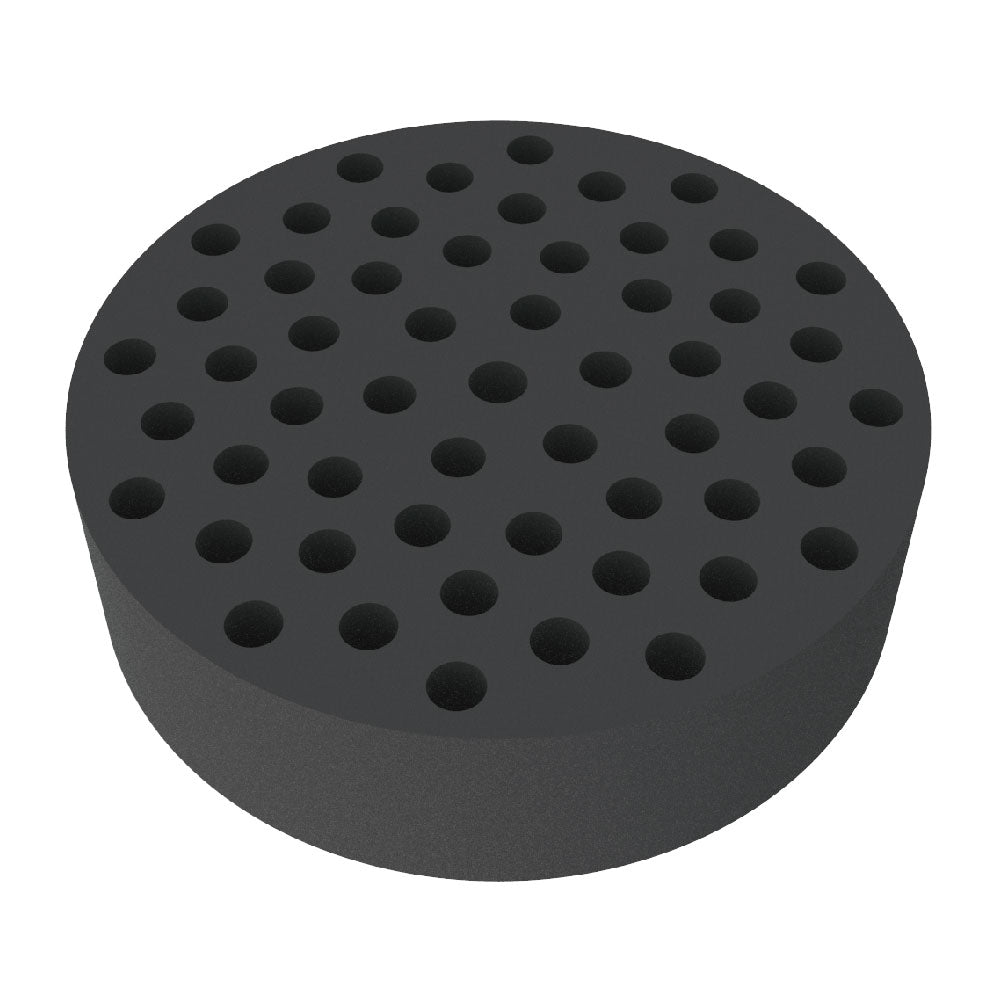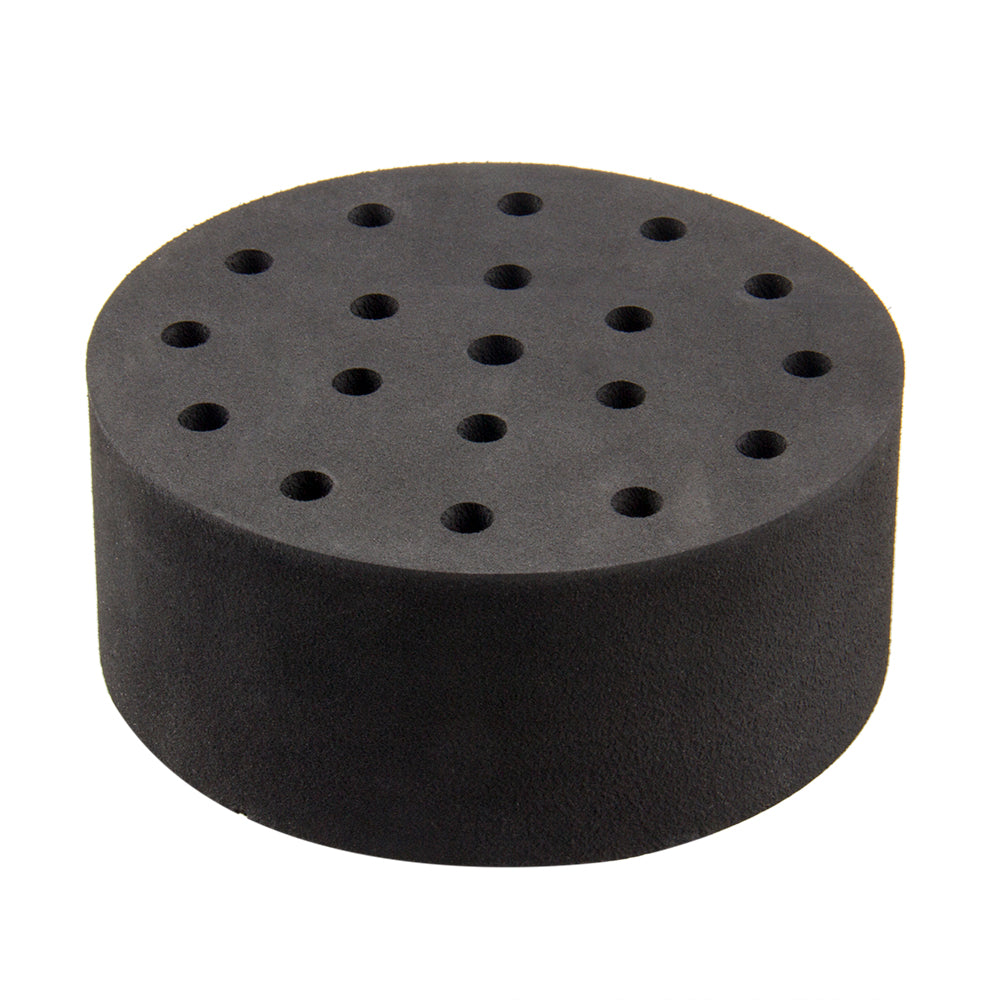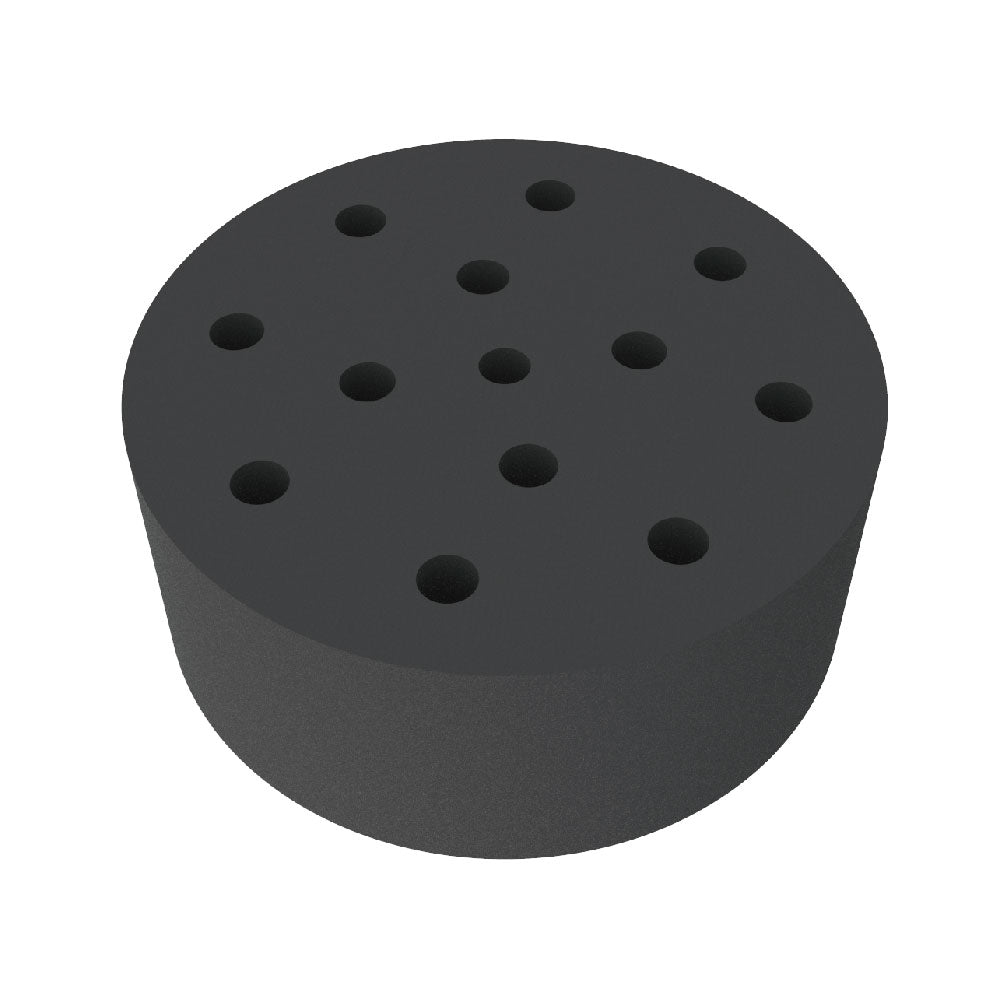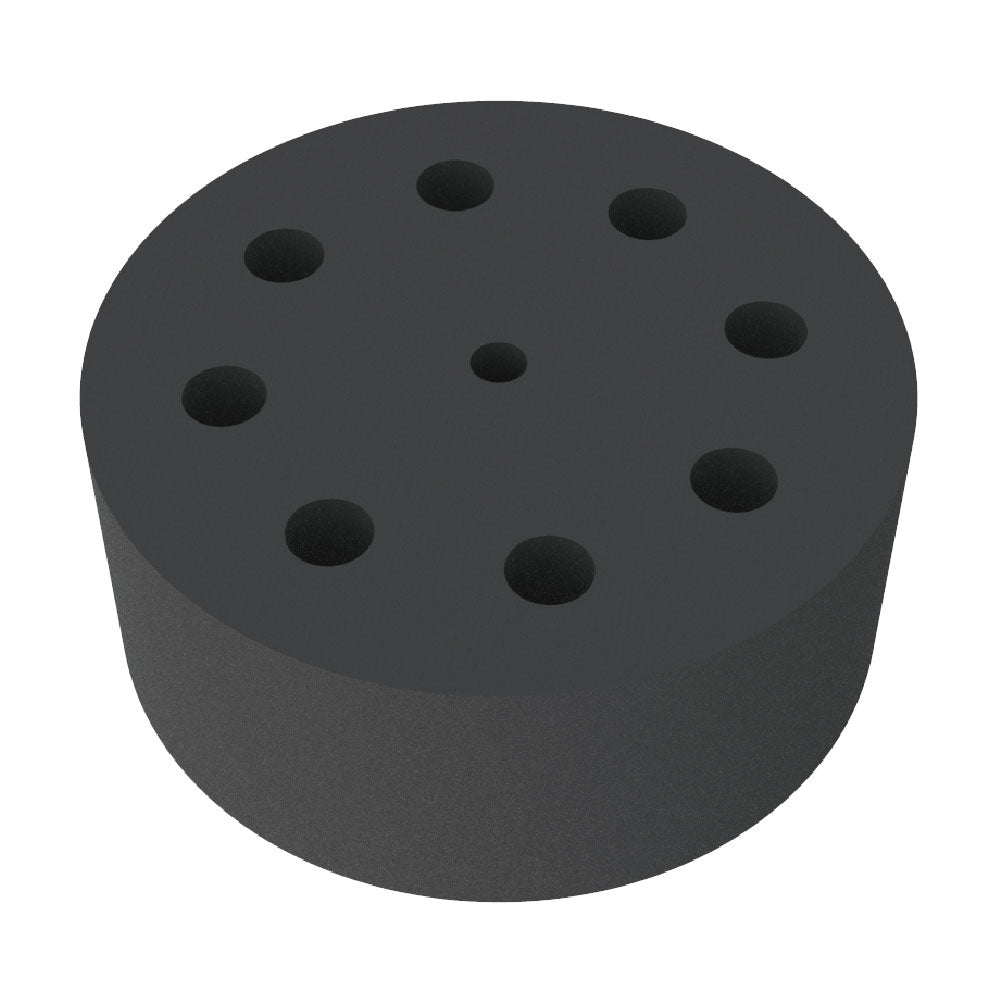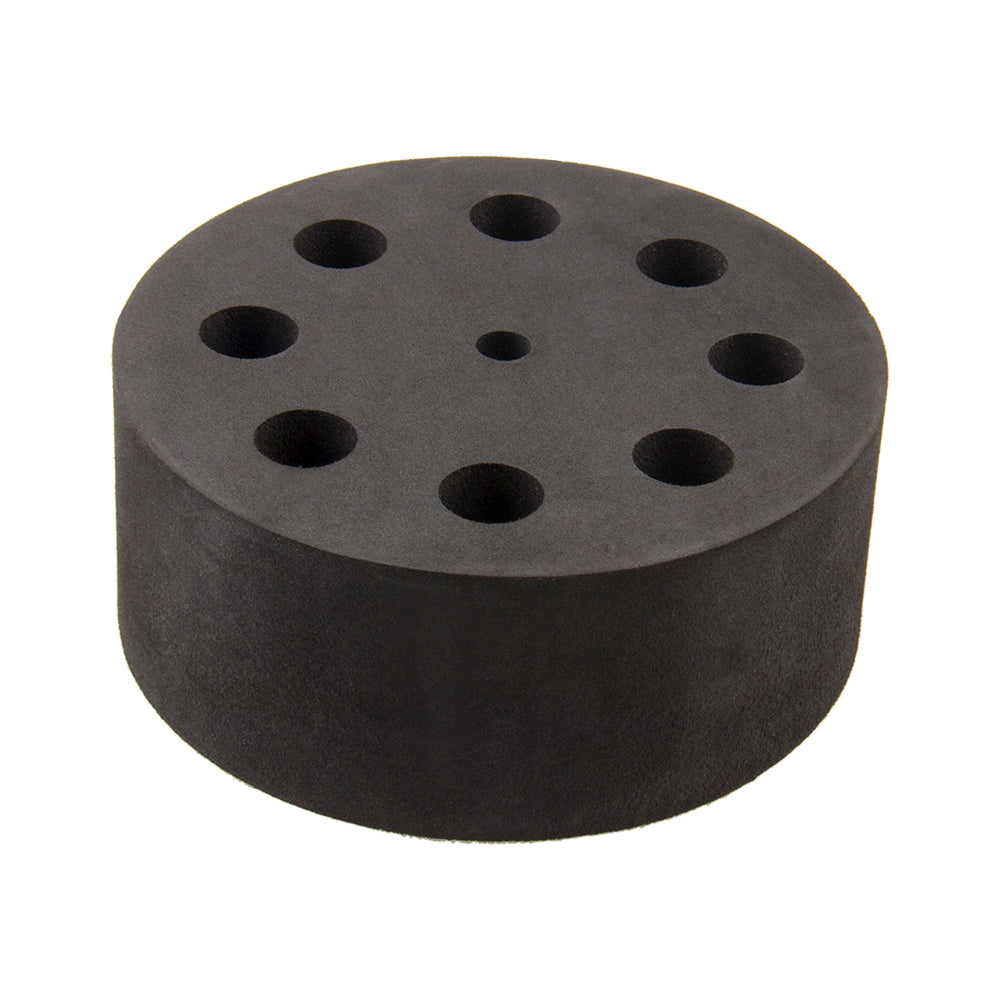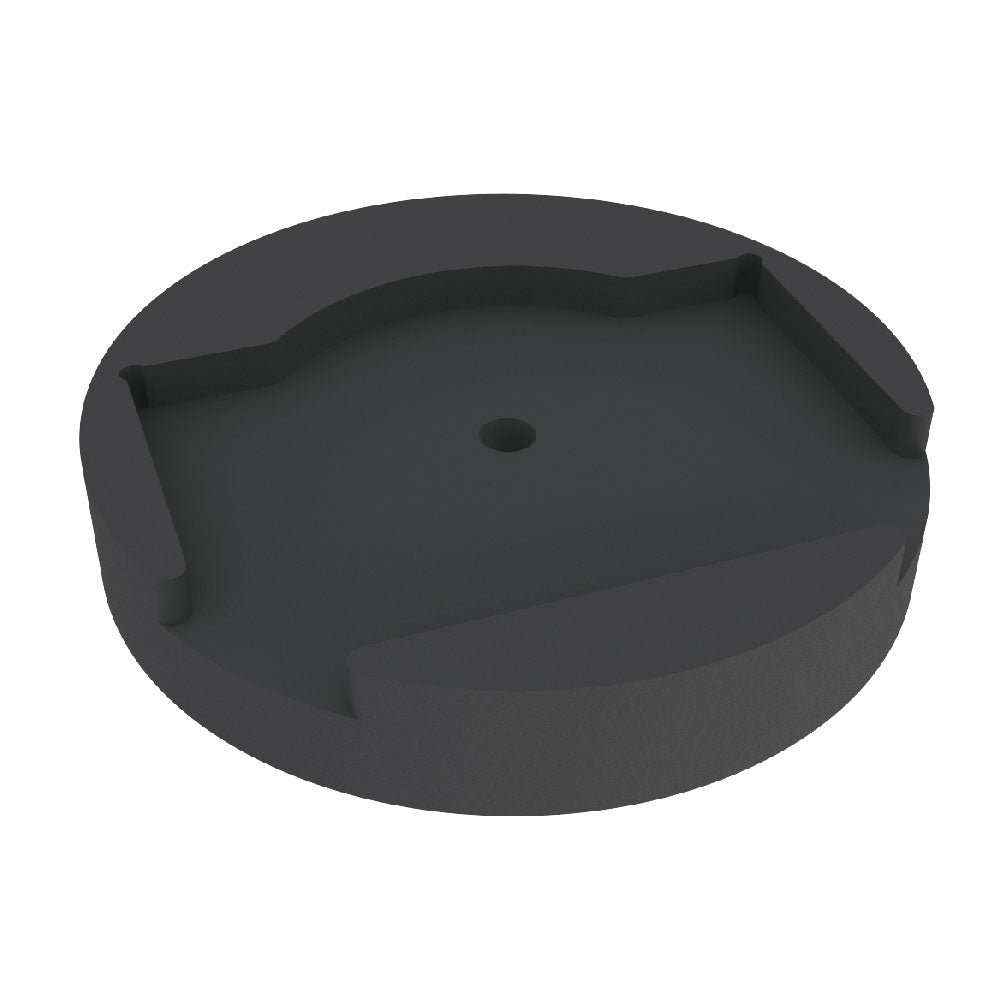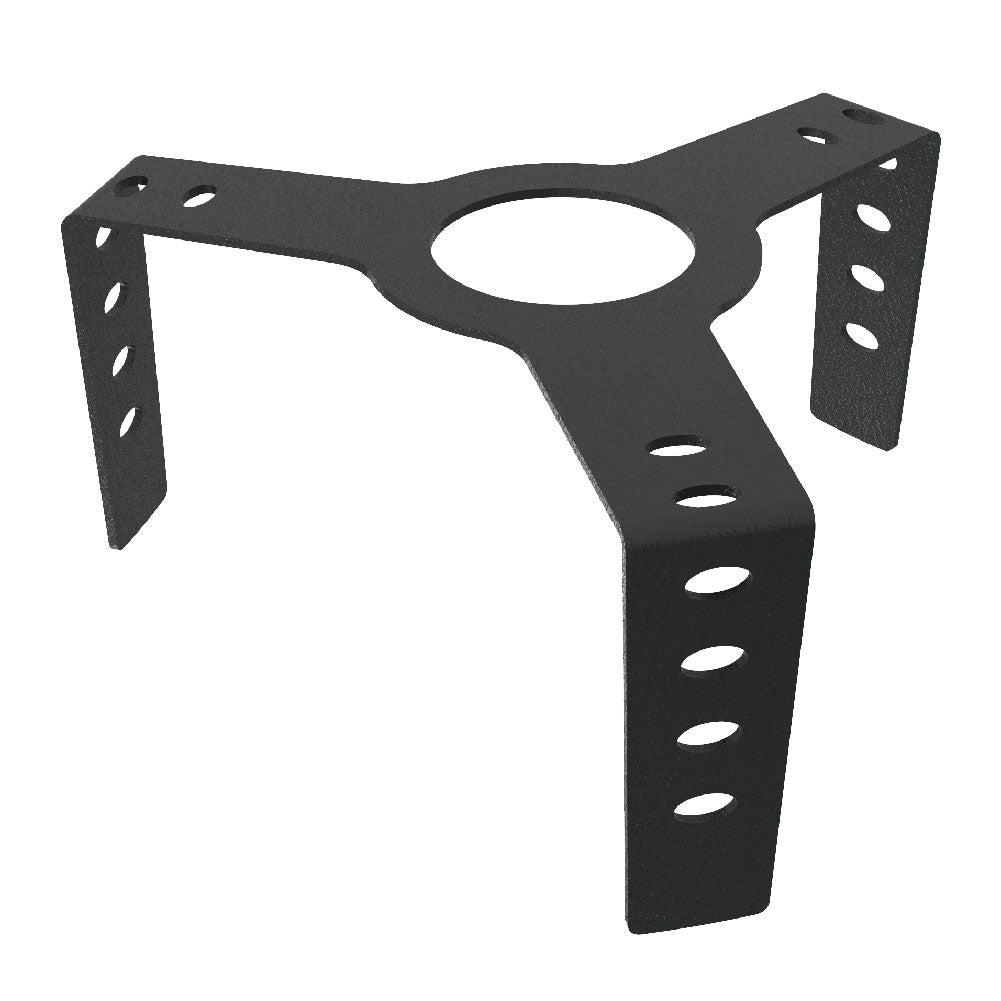 Maximize your Mixing Capacity
Vortex mixers are one of the most used devices in modern laboratories. So why not use them more? Four E's has a wide variety of attachments for our vortex mixers. Vortex microplates, tubes, flasks, and beakers with ease using one or more of the attachments designed for high throughput processes.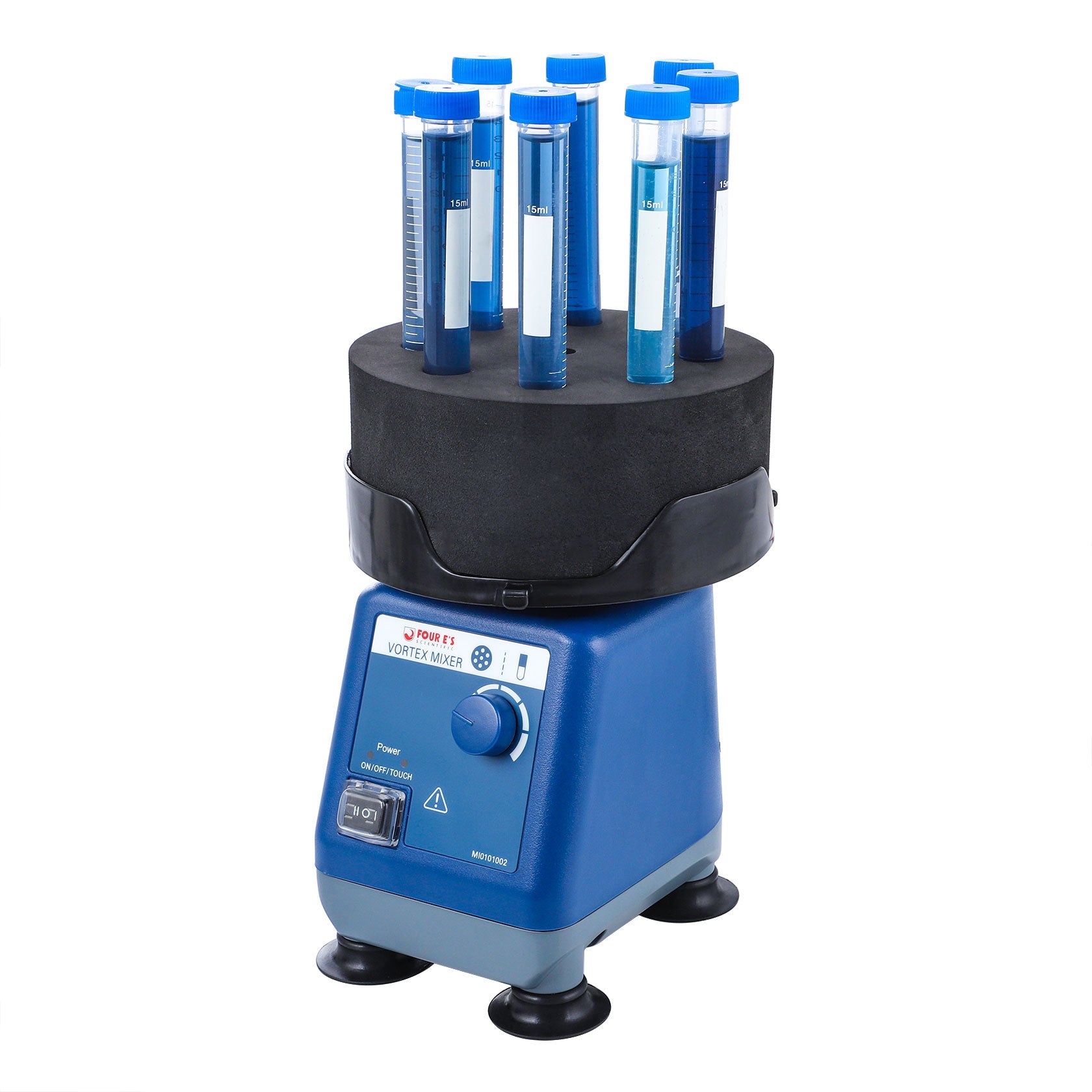 Specifications

Features

Downloads
| Item | Product Description | Product Image | SKU | Order |
| --- | --- | --- | --- | --- |
| Standard Top (Included with Device) | The standard cup top is supplied with the unit. This is perfect for small tubes and vials. The cup design allows for easily placing and vortexing tubes. | | VMX200213 | |
| Platform pad for tubes and small vessels | The Platform Pad is a great multi-purpose attachment for vortex mixers. This attachment has a diameter of 99mm perfect for tubes and small containers. The large rubber pad has protrusions to help hold samples in place during vortexing. | | VMX200238 | |
| Universal top plate (For Use with Foam Attachments) | The Universal Top Plate is used to hold the foam attachments sample holders. It is required to use the VMX200231-236 bulk sample attachments. | | VMX200214 | |
| Microcentrifuge Foam Attachment 54 tubes x 6mm diameter | This test tube attachment is great for holding up to 54 small microcentrifuge tubes from 0.5 to 5ml. The diameter of the holes is 6mm and the material is flexible to accommodate most small tubes. This attachment requires the universal top plate VMX200214. | | VMX200231 | |
| Tube Foam Attachment for 18 tubes x 10mm diameter | This test tube attachment is great for holding up to 18 small test tubes and vials from 5ml - 12ml. The diameter of the hole is 10mm and the material is flexible to accommodate most small to medium tubes. This attachment requires the universal top plate VMX200214. | | VMX200232 | |
| Tube Foam Attachment for 12 tubes x 12mm diameter | This test tube attachment is great for holding up to 12 medium size test tubes and vials from 8ml - 14ml. The diameter of the hole is 12mm and the material is flexible to accommodate most medium tubes. This attachment requires the universal top plate VMX200214. | | VMX200233 | |
| Tube Foam Attachment for 8 tubes x 16mm diameter | This test tube attachment is great for holding up to 8 medium size test tubes and vials 10ml-20ml. The diameter of the hole is 16mm and the material is flexible to accommodate most medium tubes. This attachment requires the universal top plate VMX200214. | | VMX200234 | |
| Tube Foam Attachment for 8 tubes x 20mm diameter | This test tube attachment is great for holding up to 8 large size test tubes and vials 40-60ml. The diameter of the hole is 20mm and the material is flexible to accommodate most medium tubes. This attachment requires the universal top plate VMX200214. | | VMX200235 | |
| Microplate Foam Attachment for 1 x microtiter plate | This microtiter plate attachment is designed for mixing all styles of microtiter plates. This attachment requires the universal top plate VMX200214. | | VMX200236 | |
| Flask Holder 100-250ml | This attachment is used to hold glass and plastic flasks from 100ml to 250ml. | | VMX200237 | |
Features
Variety of Accessoires for Tubes, Flasks, and Microplates

Increases Unit Capacity

Easy to Install

Increases Unit Capability

Accessoires Available at an Affordable Price
Analog Vortex Mixer Manual
Digital Vortex Mixer Manual