Your Cart: 0 Items
Cart items expire in 1 hour, not reserved.
Laboratory Shakers, Rockers, and Mixers
Regular price
Sale price
$1,006.20
Unit price
per
Sale
Contact Us
Product Information
Product code : MI0103002
Four E's is one of the largest manufacturers of shaking, rocking, and rotating equipment. Our modern laboratory mixing equipment offers advanced controls and robust designs. We offer linear shaking equipment, orbital shaking equipment, 2-dimensional rocking equipment, 3-dimensional rocking equipment, and 2 or 3-dimensional belly-type wave mixers.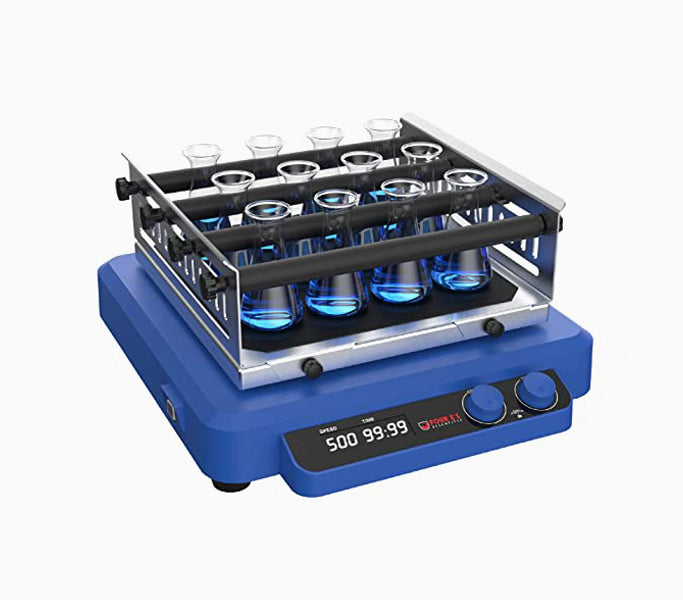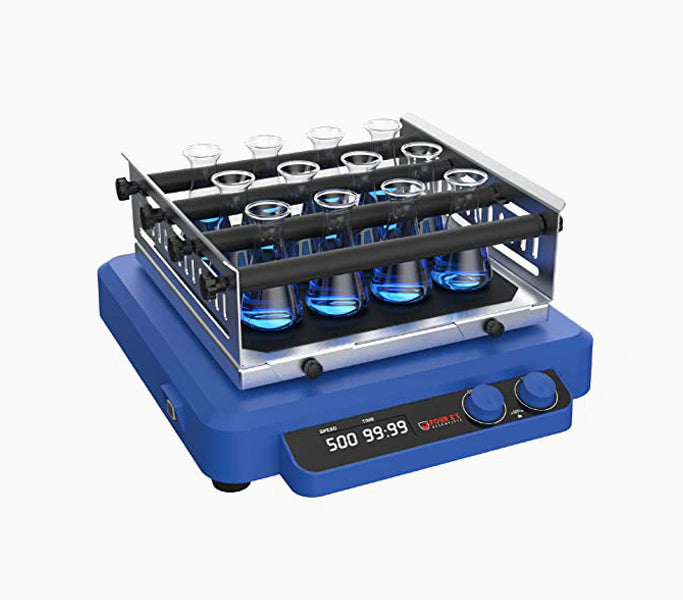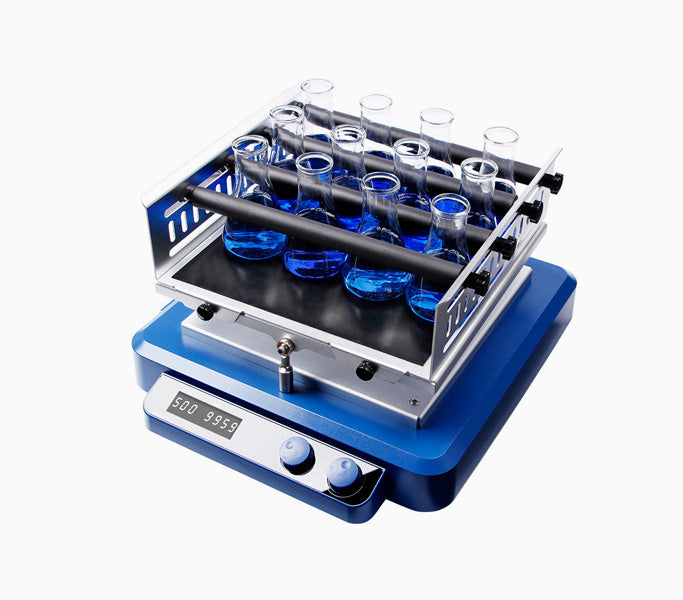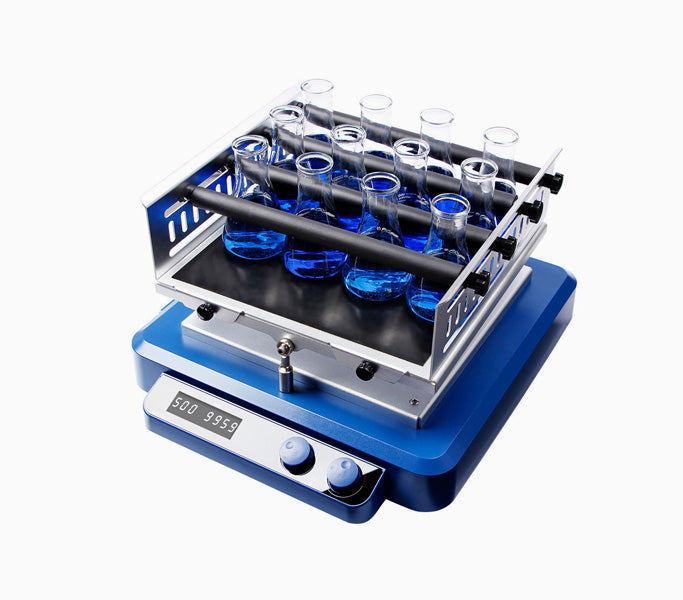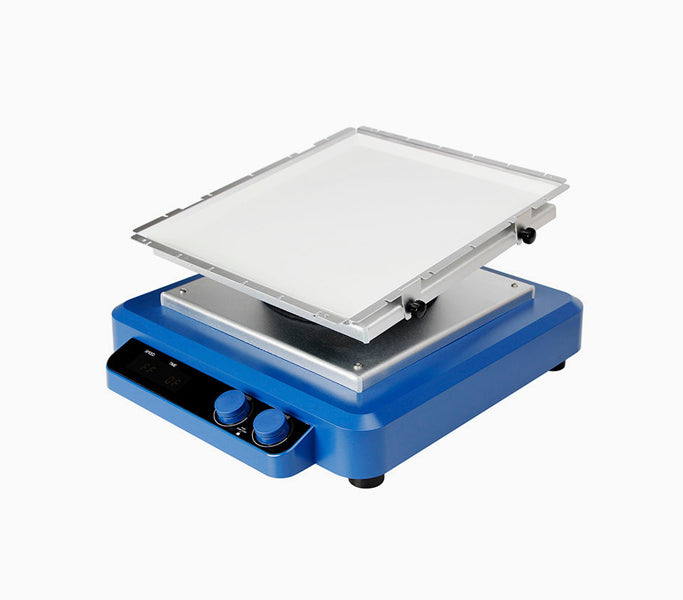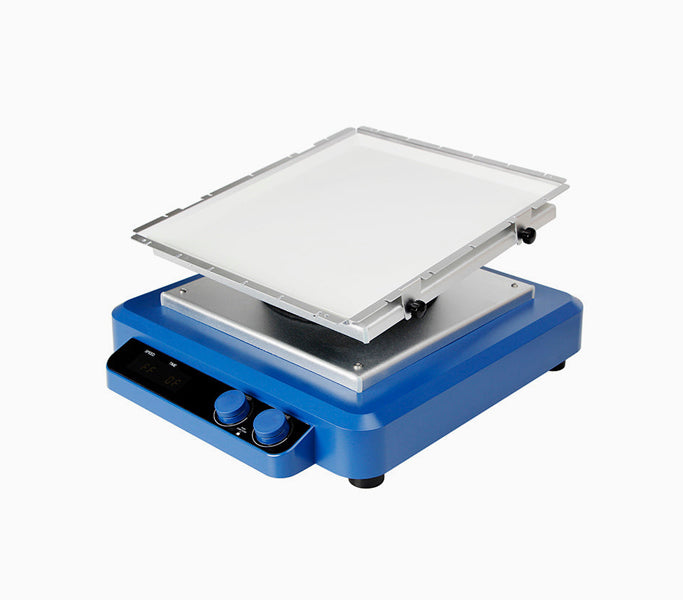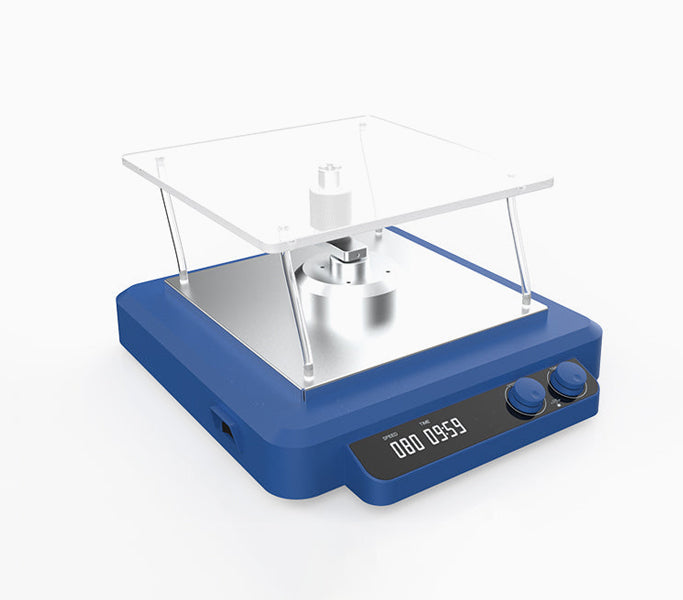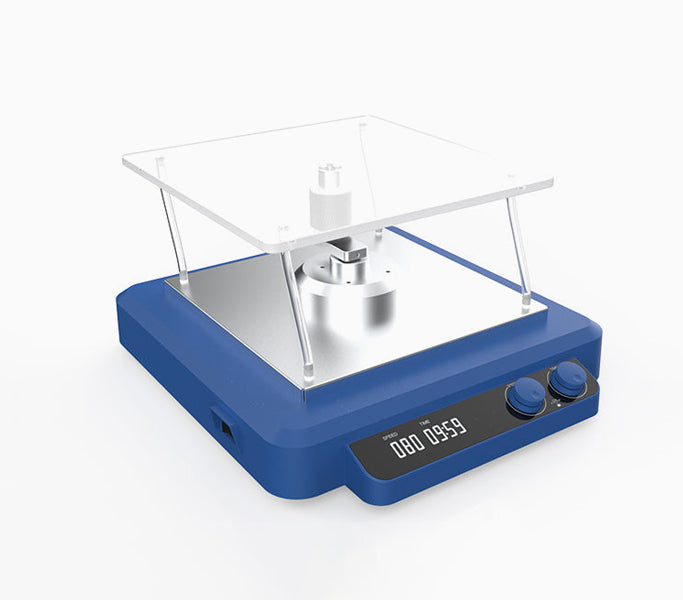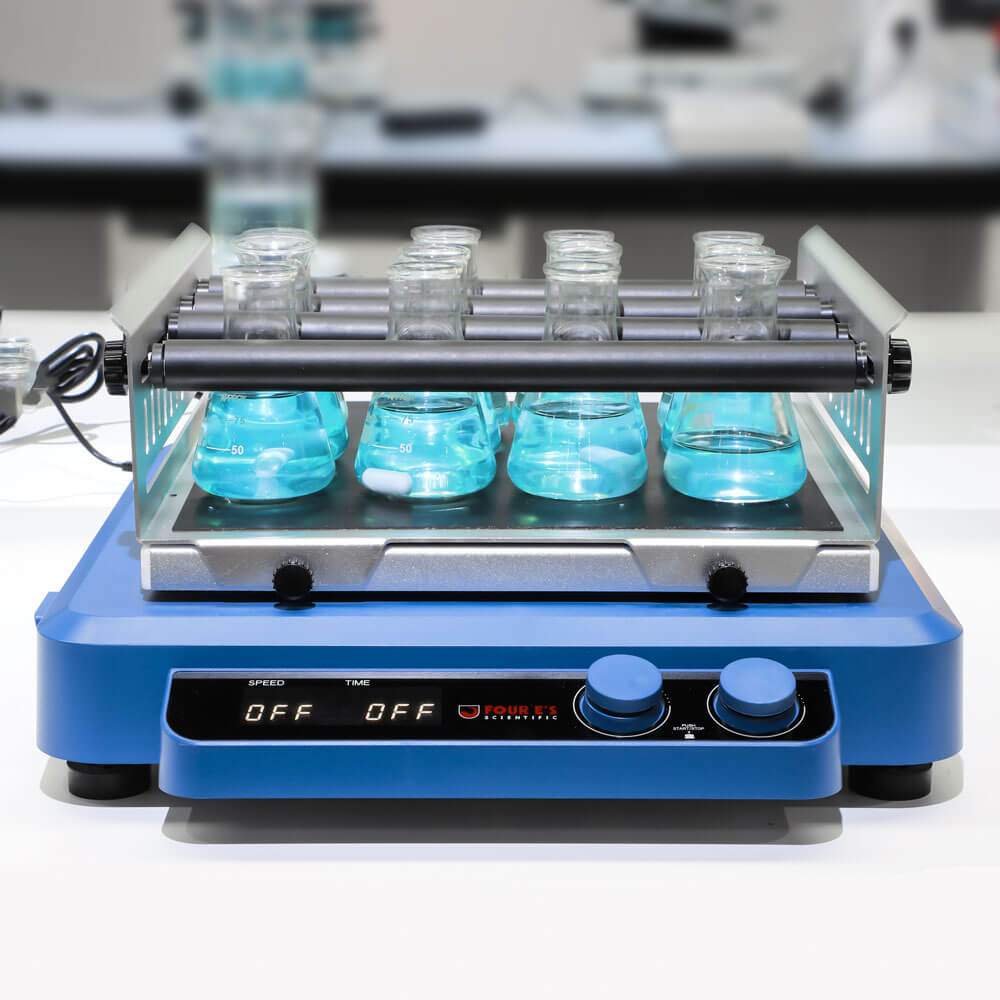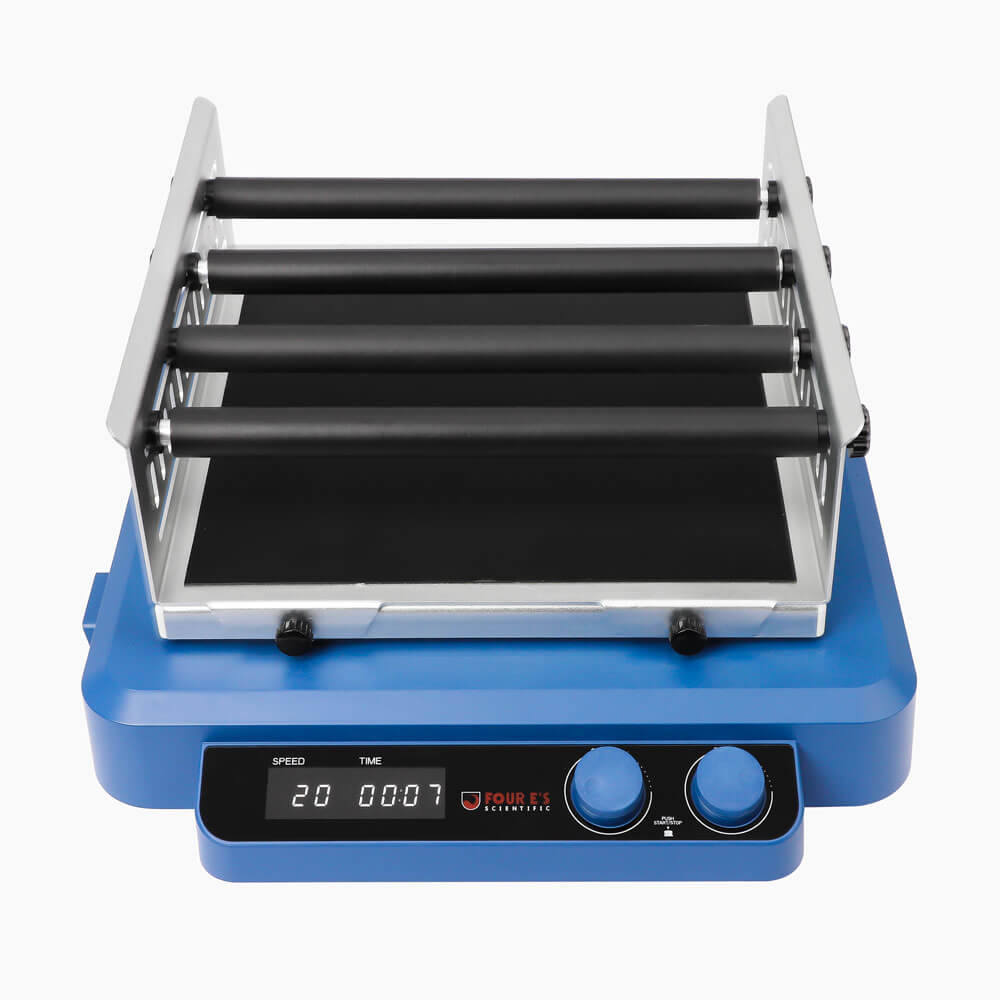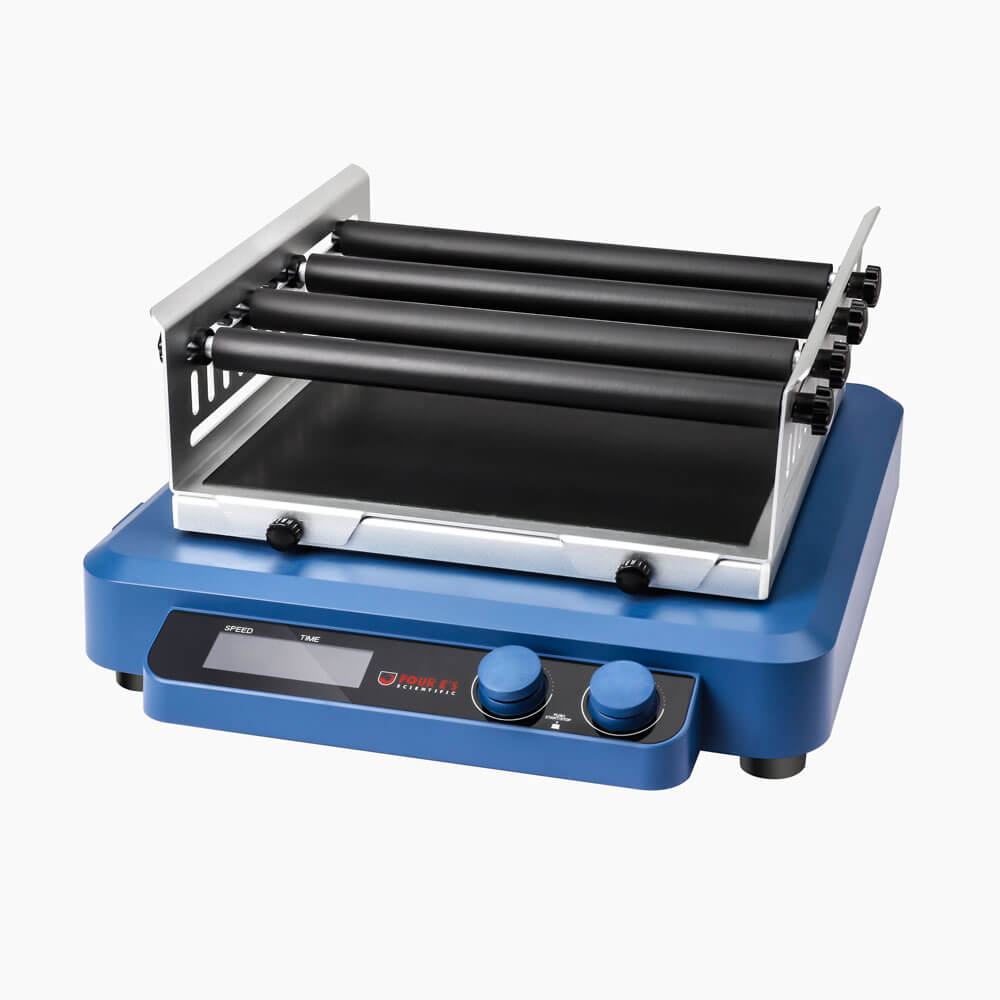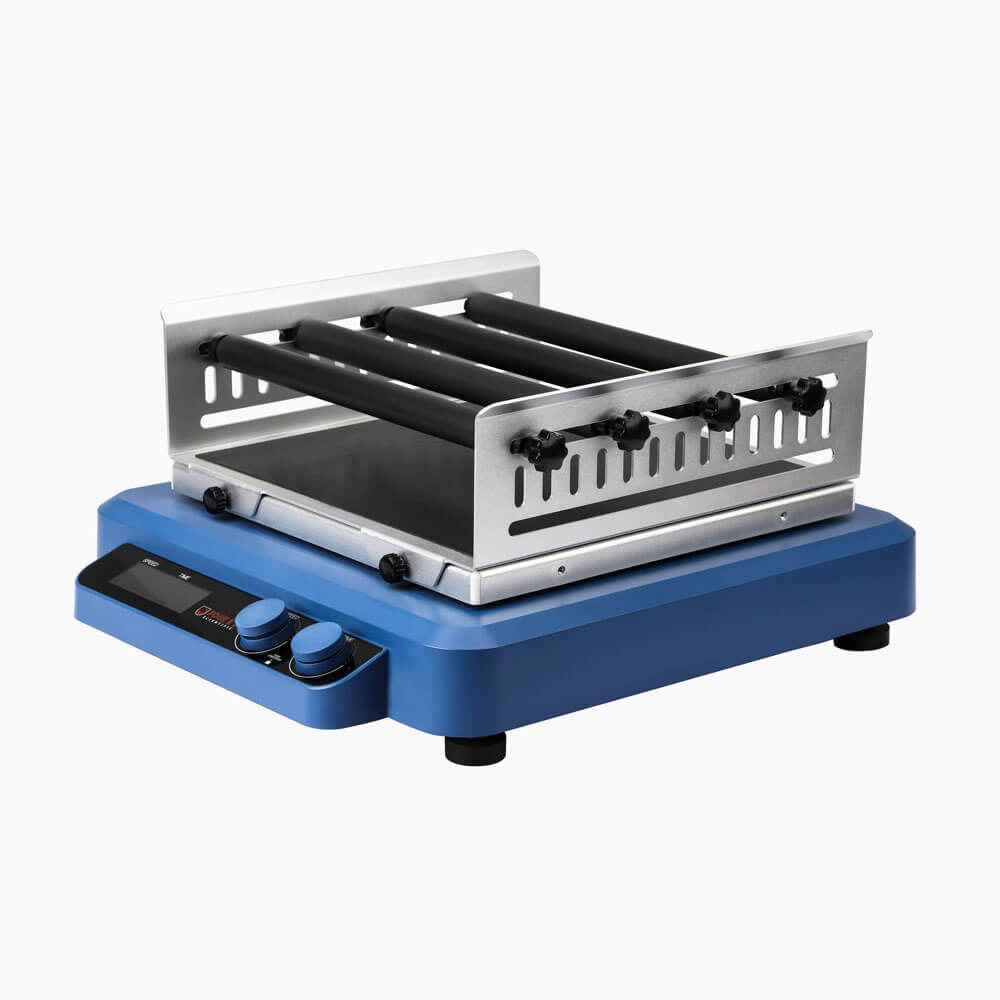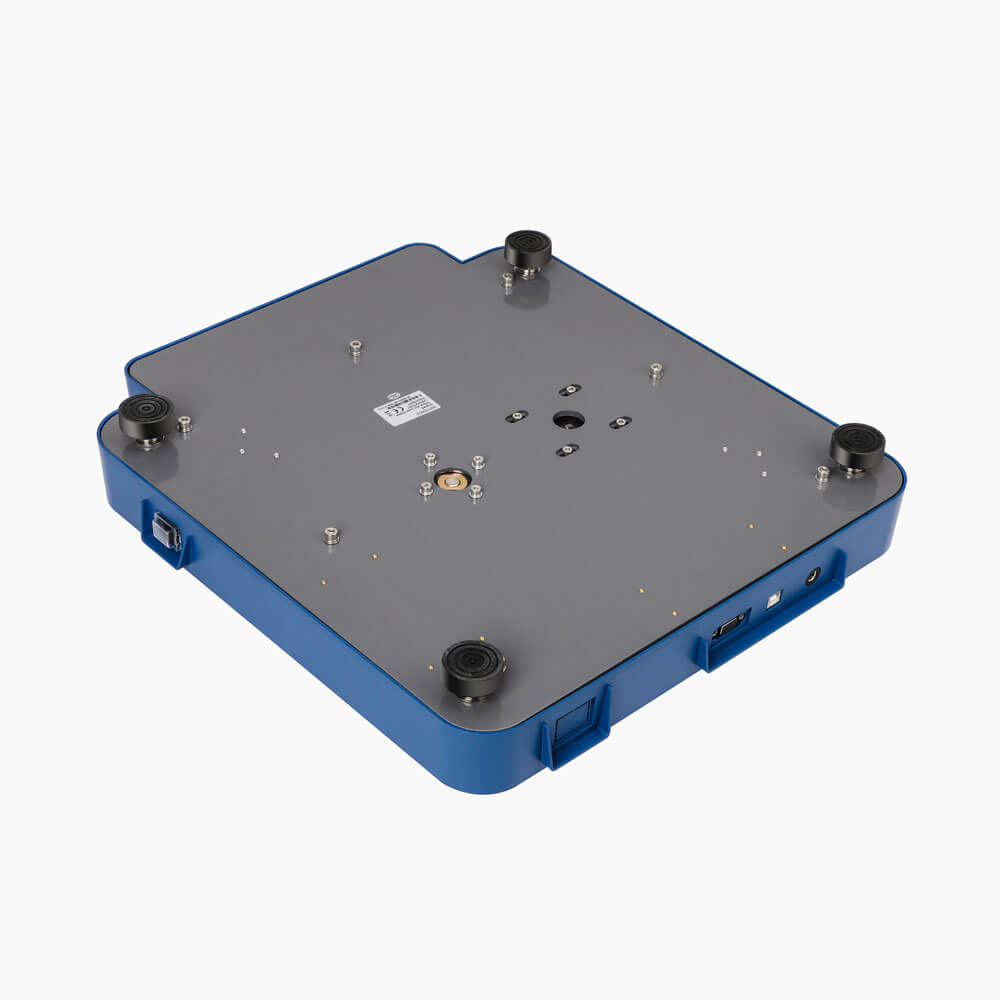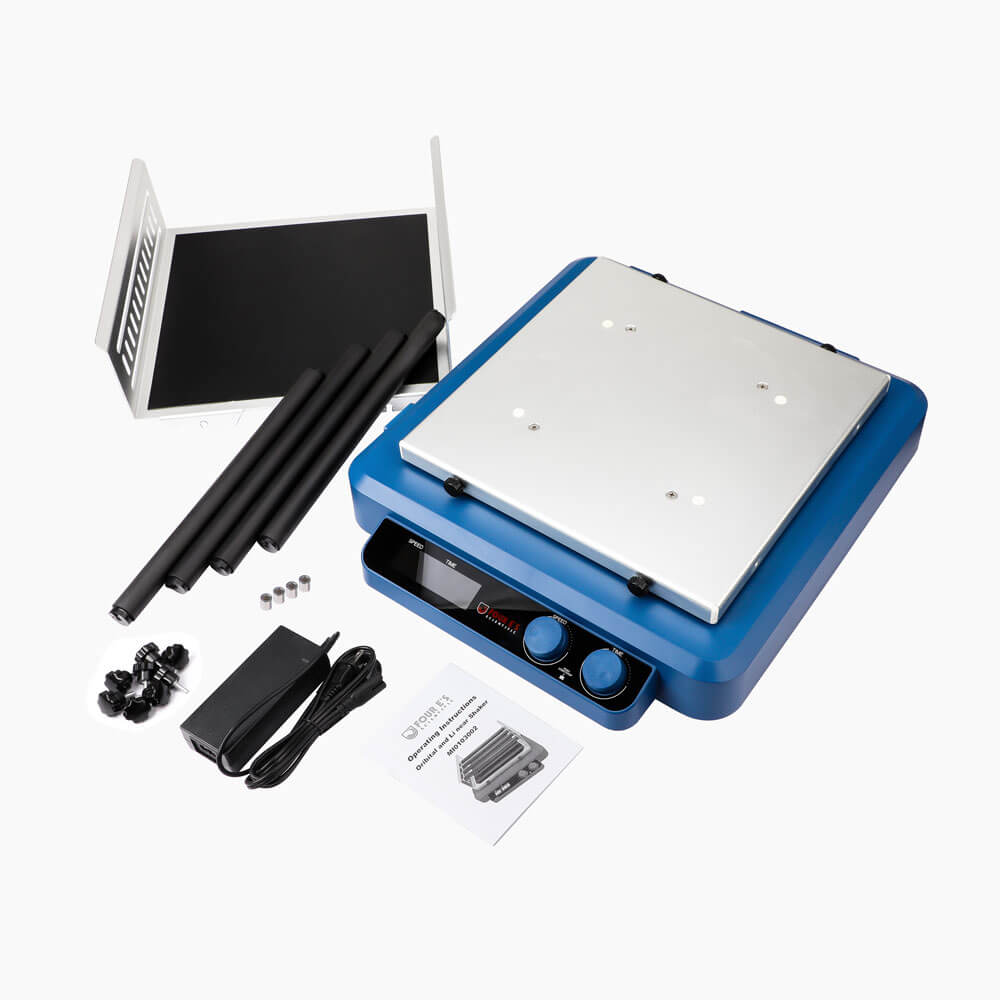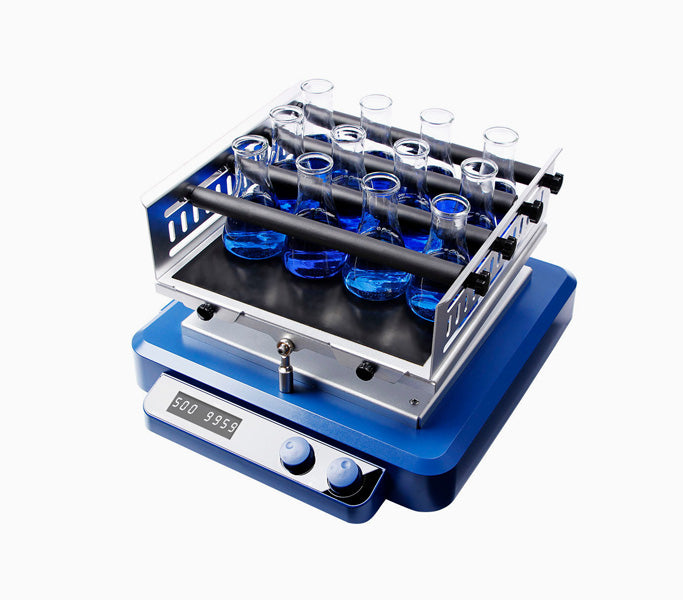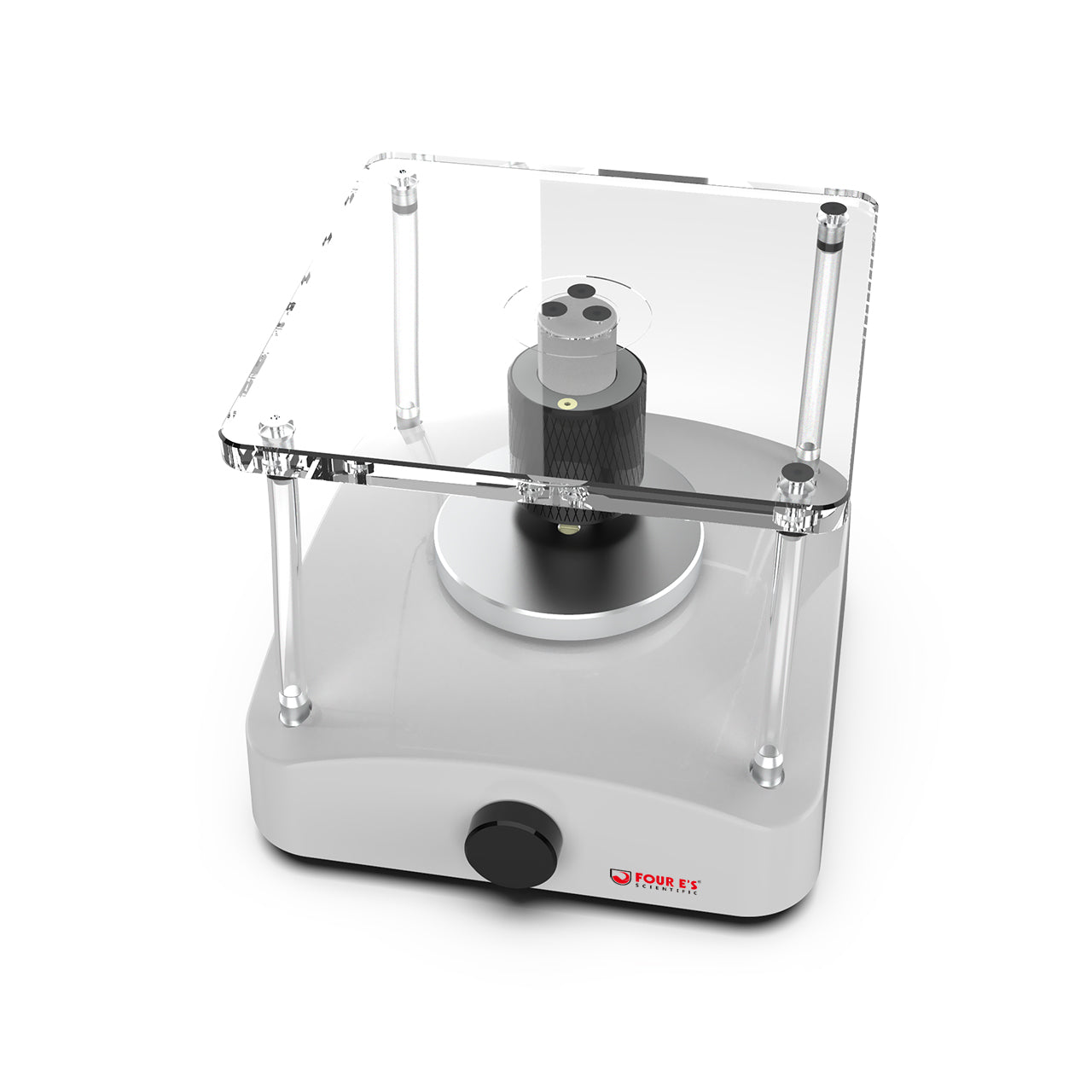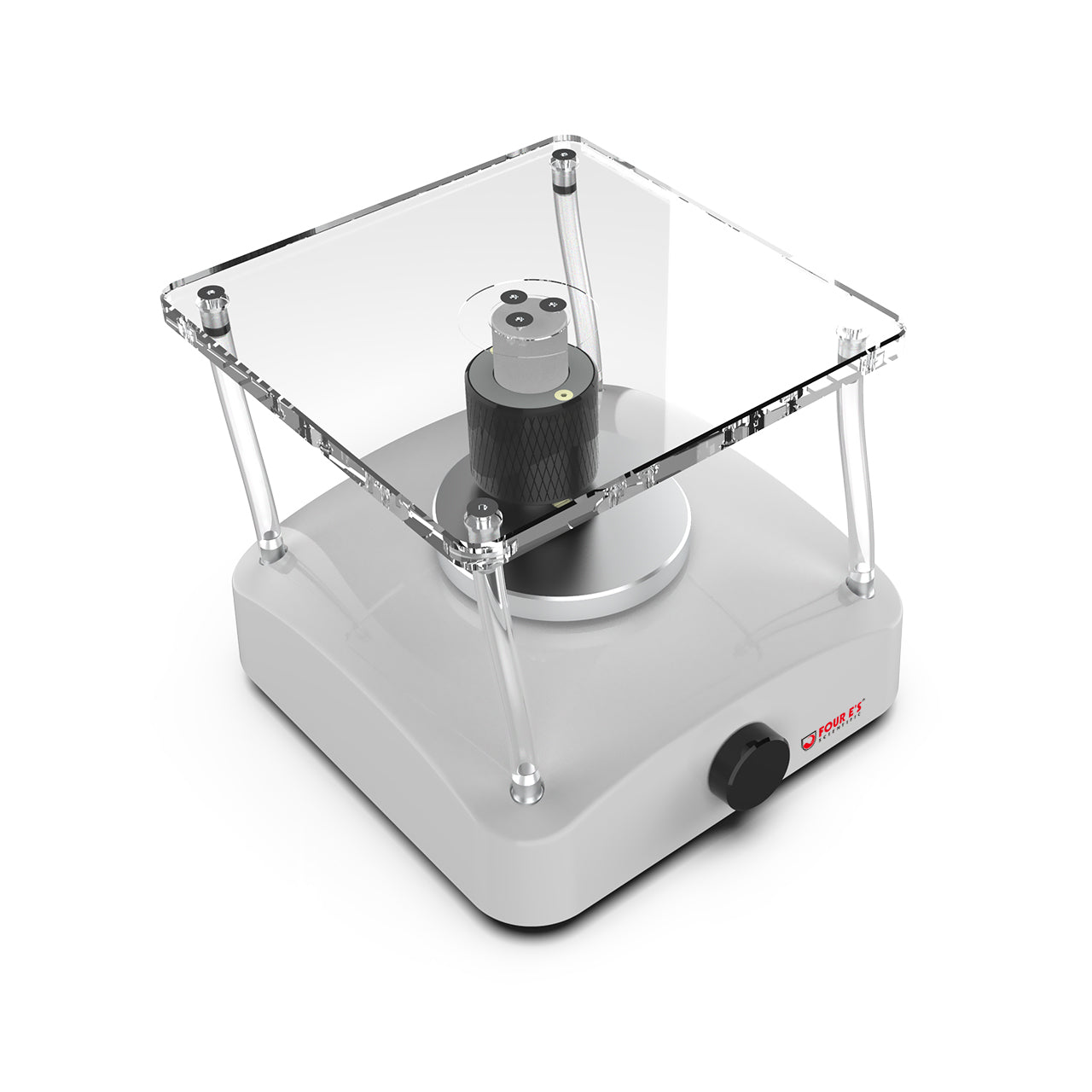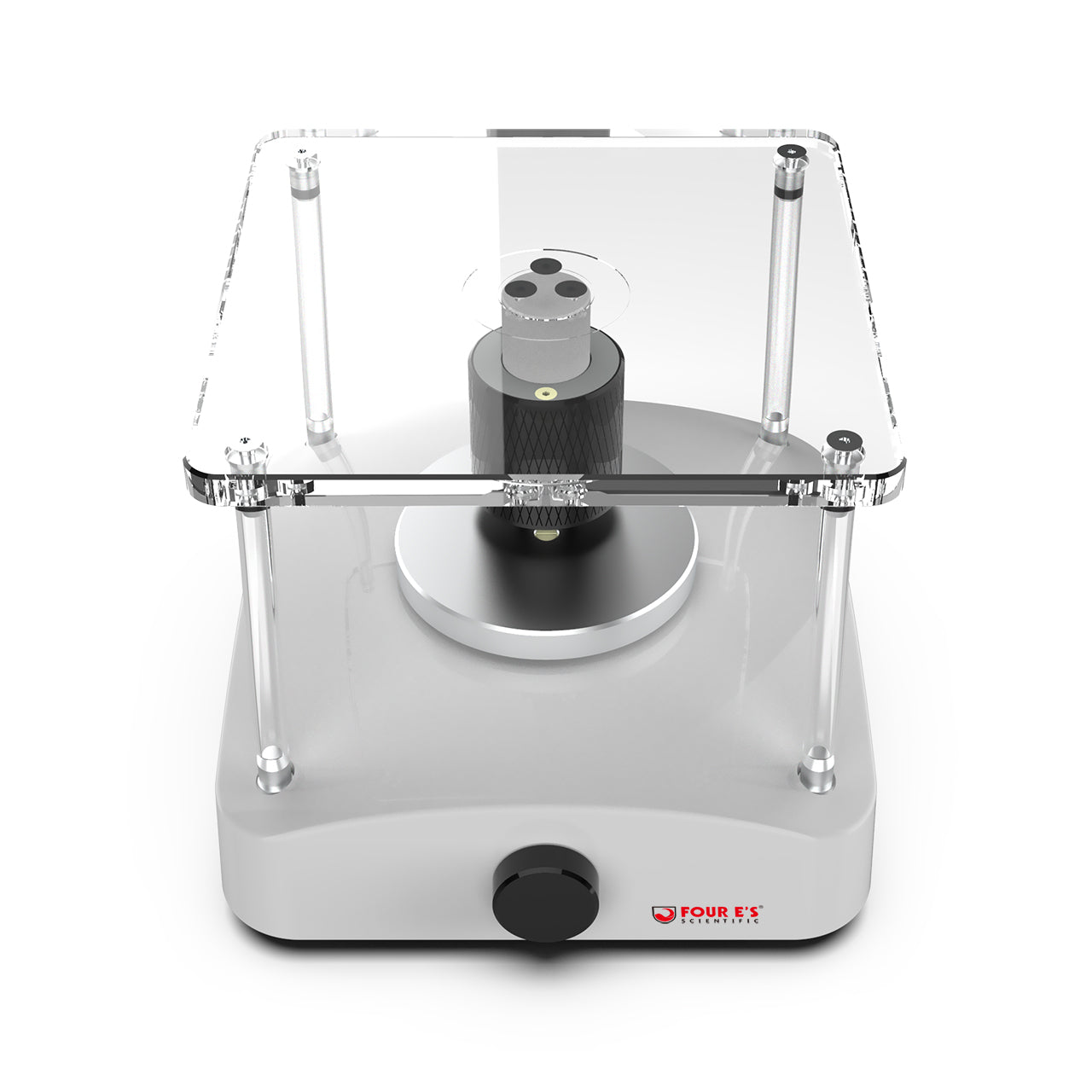 Versatile and Advanced Shakers and Rockers
Four E's mixers are used for general purpose mixing, bacterial culture, suspension, adherent cell culture, and blotting procedures. Whether you are working with shaker flasks, t-flasks, cell culture plates, or blotting dishes Four E's provides four types of laboratory mixers to best suit the process. Please contact our product specialist to determine what device is best for your protocol.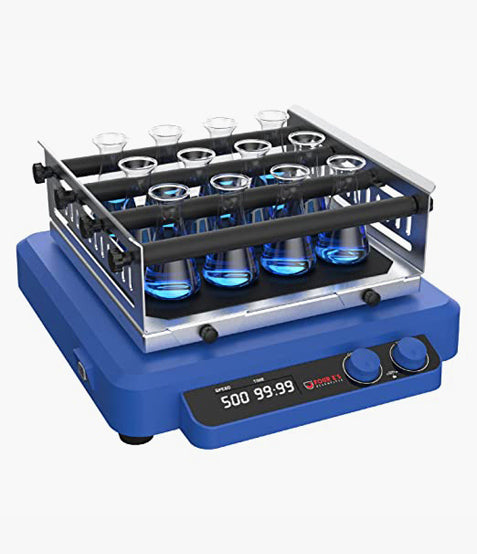 Advanced Digital
Controls
---
Robust Long-Life
Designs
---
For Most Laboratory Mixing Procedures
---
Complete Assortment of Accessories
Specifications

Features

Download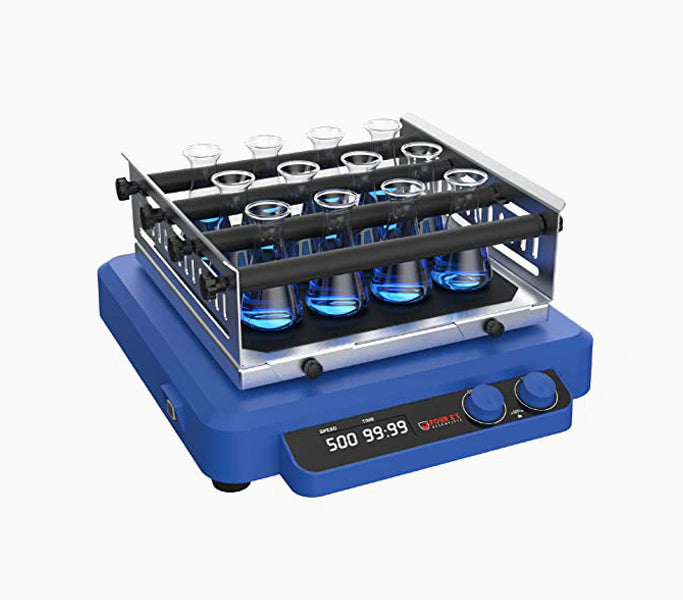 Orbital and Linear Shaker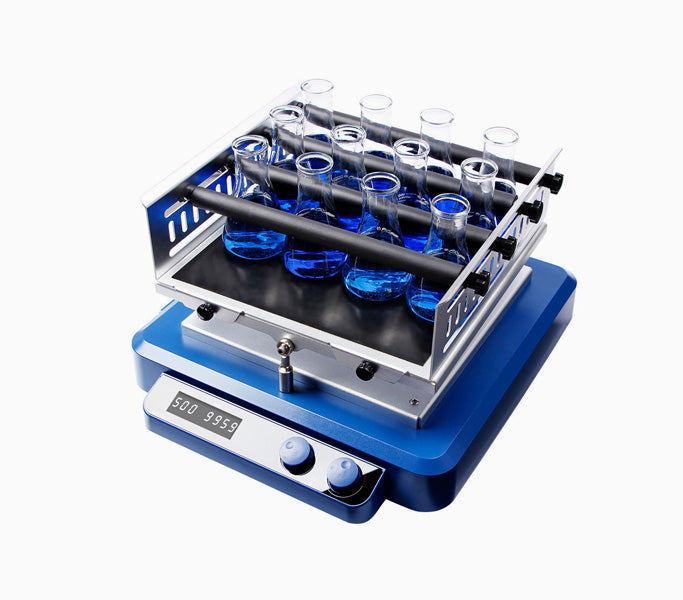 Digital Laboratory Rocker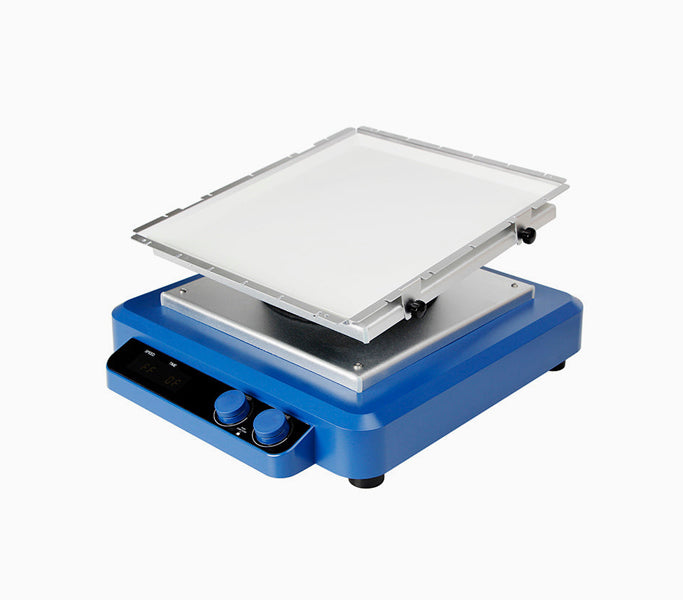 3 Dimensional Wave Nutating Mixer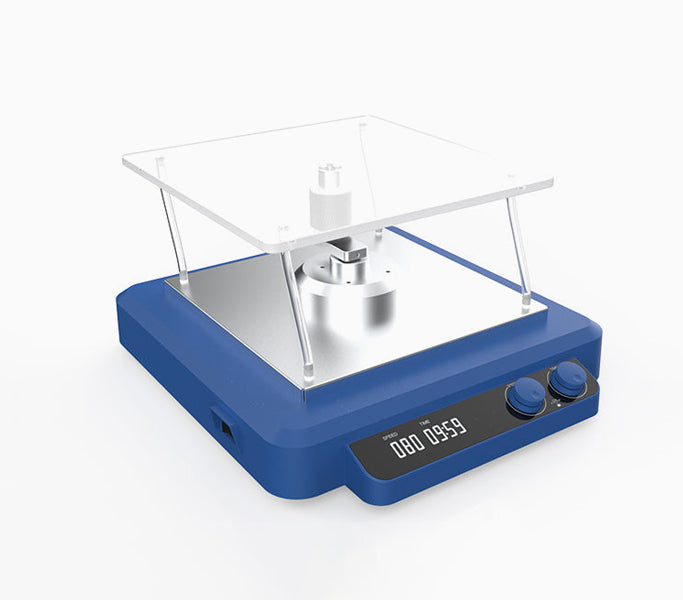 Flat or Angled Belly Type Shaker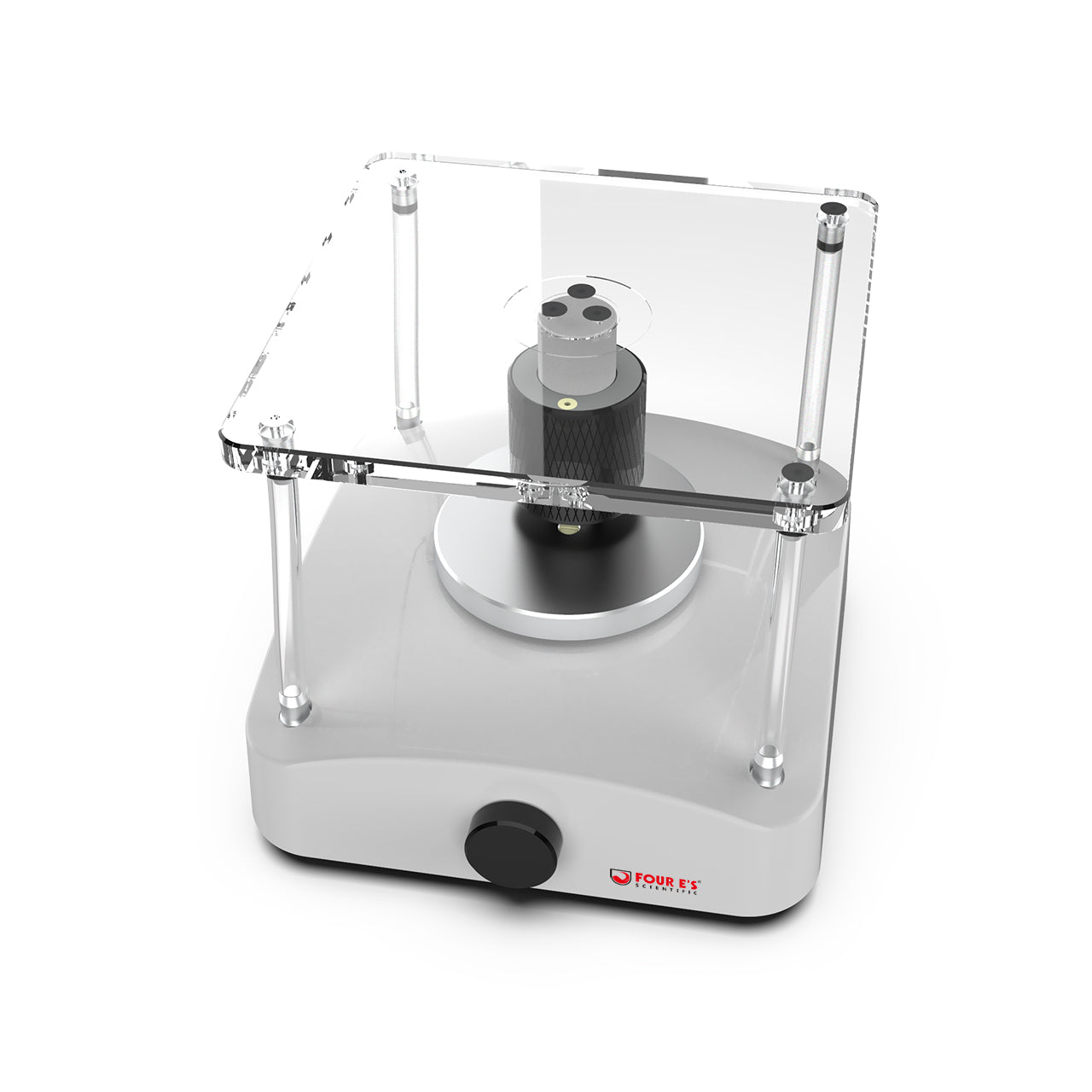 3D Rocker | Analog
| | | | | | |
| --- | --- | --- | --- | --- | --- |
| Model | SK150 | SK308 | SK208 | SK4 | RKR200101 |
| Type | Orbital and Linear Shaker | 2D Rocker | 3D Wave Nutating Mixer | Flat or Angled Belly Type Shaker | 3D Rocker | Analog |
| Motion | Circular or Side to Side Flat Motion Platform Shaker | Tilting 2Dimensional Rocking | 3 Dimensional Nutating Mixer ,Corner Tipping Method | Flat or Adjustable Angle Belly Type Mixing | 3-dimensional shaking |
| Typical Applications | Yeast and Algae Cultures Eukaryotic and Insect Cell Culture Blot Washing General Mixing | Cell Culture Bag Rocking Electrophoresis Gels Staining and Blot Washing | Gentle Low Foaming Agitation for blood samples chromatography media agglutination cell culture mixing | Staining and Destaining Gels immunoprecipitation northern southern or western blots Flat or 3D mixing for Cell Culture | Molecular Biology |
| Platform Size | 322 x 314mm | 322 x 280mm | 322 x 280mm | 322 x 280mm | 322 x 280mm |
| Speed Range | 20-500rpm | 10-70rpm | 10-70rpm | 10-70rpm | 0-100 |
| Time Range | 0-99hr 59min | 0-99hr 59min | 0-99hr 59min | 0-99hr 59min | 0-99hr 59min |
| Controls | Digital LED w/tempered glass | Digital LED w/tempered glass | Digital LED w/tempered glass | Digital LED w/tempered glass | Digital LED w/tempered glass |
| Tilt Angle | N/A | 9⁰ | 9⁰ | 0-8⁰ | 0-8° |
| Orbital Diameter | 10mm | NA | NA | 38mm | NA |
| Maximum Capacity | 7.5kg | 10kg | 5kg | 5kg | 2Kg |
| Unit Dimensions | 450 x 400 x 105mm | 450 x 400 x 105mm | 450 x 400 x 105mm | 450 x 400 x 105mm | 190 x 190 x 160 |
| Unit Weight | 11kg | 9.7kg | 12kg | 9kg | 1.9Kg / 4.18 lb |
| Included Platform | Universal Attachment with 4 Bars | Universal Attachment with 4 Bars | Universal Attachment with 4 Bars | Platform with Nonslip Mat | Platform with Nonslip Mat |
| Optional Platforms | Flask Attachment Options | UDish Type Platform with Nonslip Mat | Dish Type Platform with Nonslip Mat | Additional Shelf | Additional Shelf |
Features
- Advanced bright OELD control system with Tempered Glass Face and easy to use digital controls

- Precise speed control, no more guessing on time or speed settings for reproducible results

- Built to last with two-year all-inclusive warranty

- Solid, robust, heavy design with high-capacity platforms for high throughput

- Intelligent controls with overspeed and overload detection for years of maintenance free service

- Universal attachments are included with each shaker, so it is ready out of the box

- Wide choice of accessories and product specialist support for easy implementation
User_Manual_SK150_RKR2001…_Linear_Shaker_-_Digital
User_Manual_SK208_RKR2002…Nutating_Mixer_-_Digital
User_Manual_SK308_RKR2002…Rocking_Shaker_-_Digital
User_Manual_SK420_RKR2001…ly_Type_Shaker_-_Digital
A Good Shaker Design is Paramount
Engineering is in our culture and these laboratory shaker units are an excellent example. Each unit has a built in timer for timed laboratory procedures and advanced speed control for mixing reproducibility. The bright OLED display is housed under tempered glass for protection and visibility. Each unit has familiar dial controls for adjusting the speed and timer features. The real time speed is displayed on the screen to confirm correct operation. The setpoint is easy to change and these units have built in alarms and safeties for years of service.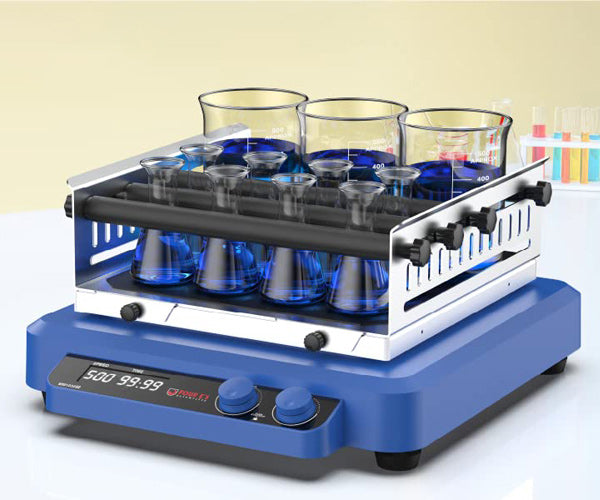 When it Comes to Laboratory Mixers, Choice is Good!
No lab is the same and protocols can change. Therefore, Four E's offers four types of motion in our shaker line. The Orbital and Linear Shaker can easily switch between two types of mixing motion. An orbital motion is great for standard Erlen Myer Flasks, shaker flask, or baffled shaker flask and bacterial cultures such as yeast or E. coli. The reciprocating motion of the linear shaking is excellent for staining, washing blots and general laboratory mixing. The 2D rocker is also good for staining and cell culture, especially with wave type single use cell culture bags. Our 3D Wave Nutating Mixer uses the familiar corner tipping method to agitate samples and cultures. The Belly Type shaker is adjustable and can operate in a flat orbital mixing motion or a 3D Wave Motion. Four E's Shaker line has your laboratory mixing needs covered.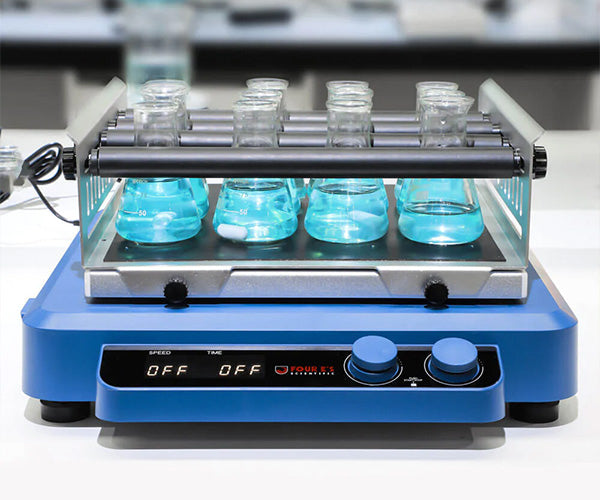 4E'S Vs Other Brands
Multiple Versions Available
Overload/Overspeed Alarms
Frequently Asked Questions
Everything you need to know about product and billing. Can't find the answer you are looking for? Please write your question to us at info@4Es-USA.com
Does the Unit Come with a Warranty?
Yes, all Four E's Laboratory Shakers, Rockers, and Rotators have a two-year warranty.
What unit is best for Western Blotting?
We find that the Orbital motion works well for Western Blotting and Hybridization but we have seen customers using 2D units for gels.
What unit should I use for bag type cell culture?
The 2D rocker is best for using a bag type culture to ensure proper gas exchange with the headspace.
Can the units be used in an Incubator?
Yes, the shakers can be using in a standard incubator.
How does the Universal Bar attachment work?
The universal bars are adjustable with thumbscrews on the side of the platform. This allows positioning flasks on the platform and trapping the neck of the flask with the bar. The bars can also be removed if you would like to place the samples directly on the platform. Dedicated flasks holders are available for 25ml, 50ml, 100ml, 250ml, and 500ml shaker flasks.
Nutating is a Latin word that means swaying. It is used to describe the motion of the platform as it tilts around a center point of a fixed height. This is great for general purpose low foaming mixing or gas exchange in cell cultures.
Can you repair a damaged unit?
If a unit is dropped or damaged we can repair the item in our New Jersey facility. Onsite repair may be available based on location.
Got a question? Let's talk.
PS: I am a human! :)
Support is online