Your Cart: 0 Items
Cart items expire in 1 hour, not reserved.
Pipette Stands, Racks for Precipette and Per4mance Pipettes
In Stock:
Regular price
Sale price
$39.00
Unit price
per
Sale
Contact Us
Product Information
Product code : LH030
Four E's Universal Pipette Stands are great for Four E's Pipettes and Pipettes from other manufacturers.  These compact racks position the pipettes so that they are easy to identify and reach.  These affordable yet sleek stands will bring better organization to your liquid handling devices.  The racks have six positions and are offered in two colors, white and black and red.  The racks are easy to assemble and are very sturdy unlike may flimsy plastic pipette racks. Contact a product specialist if you have any questions regarding our racks or pipettes.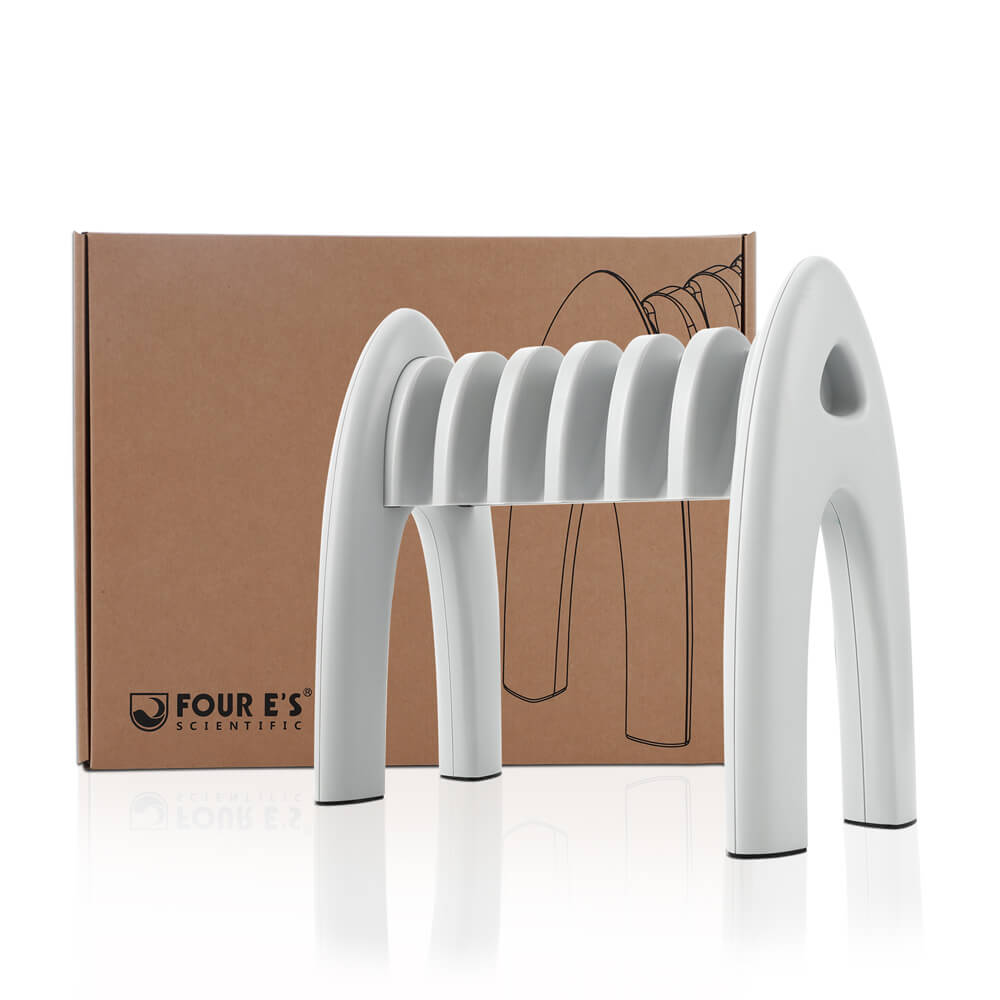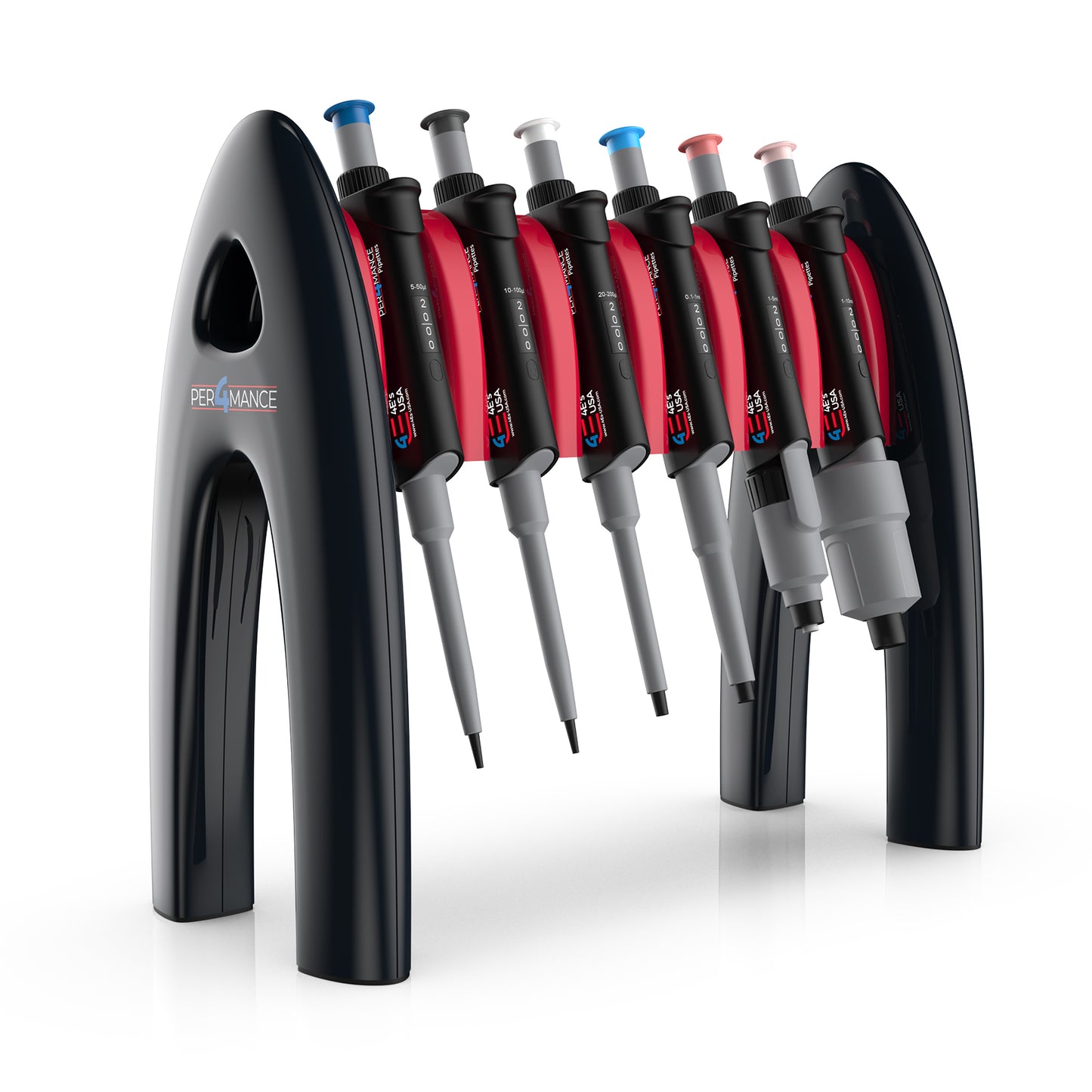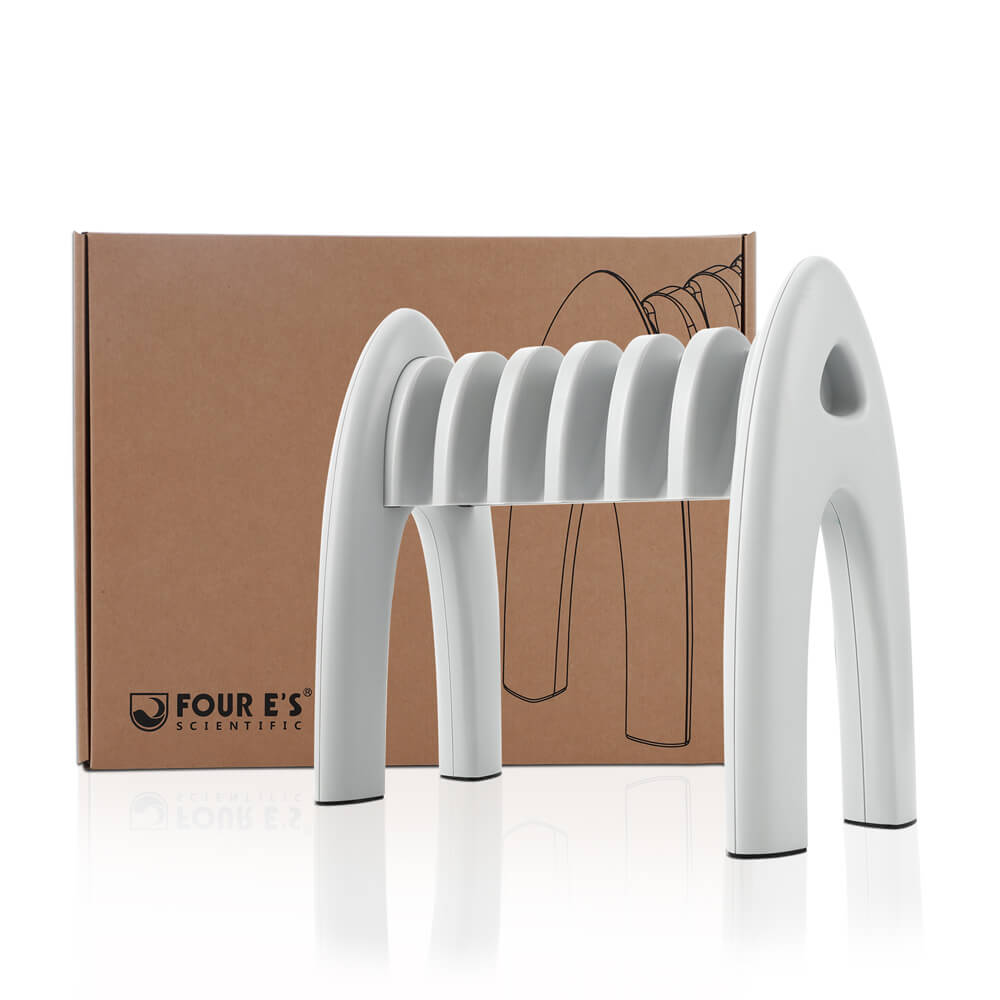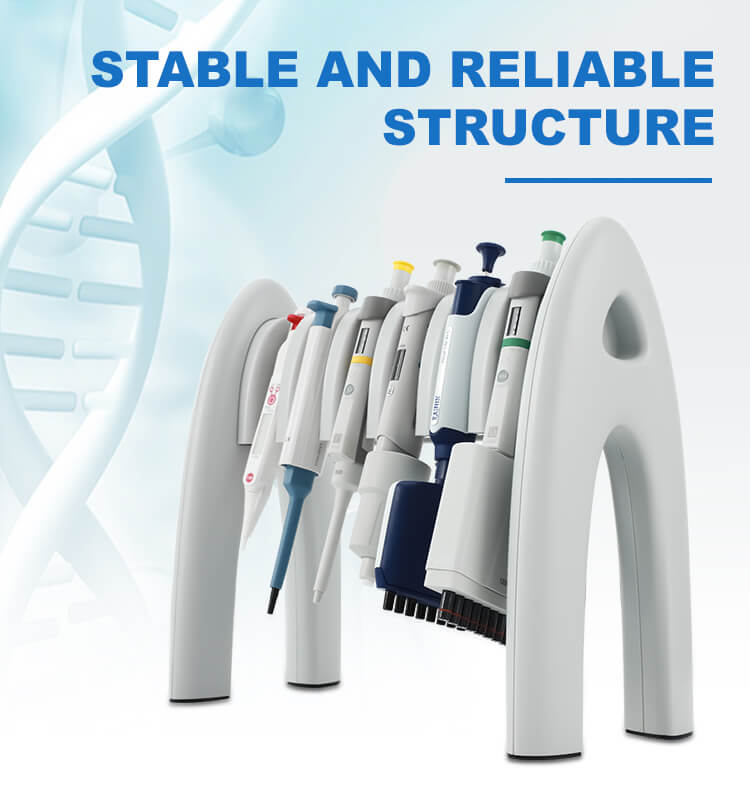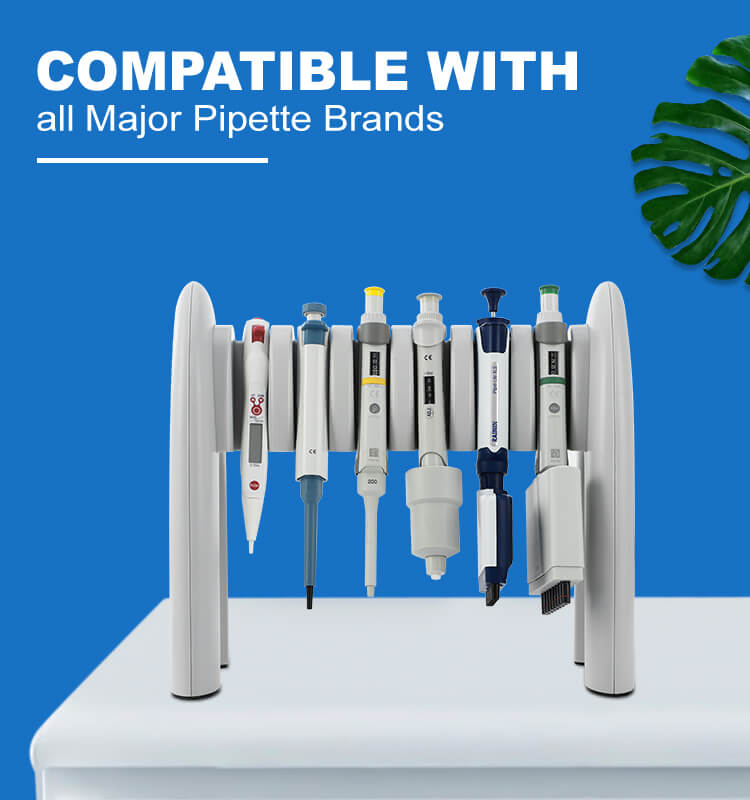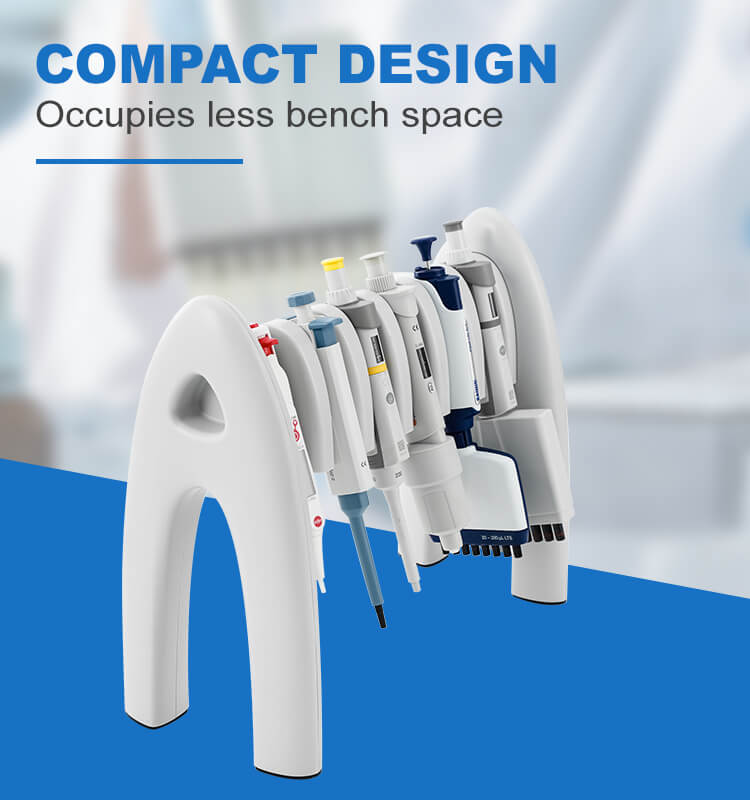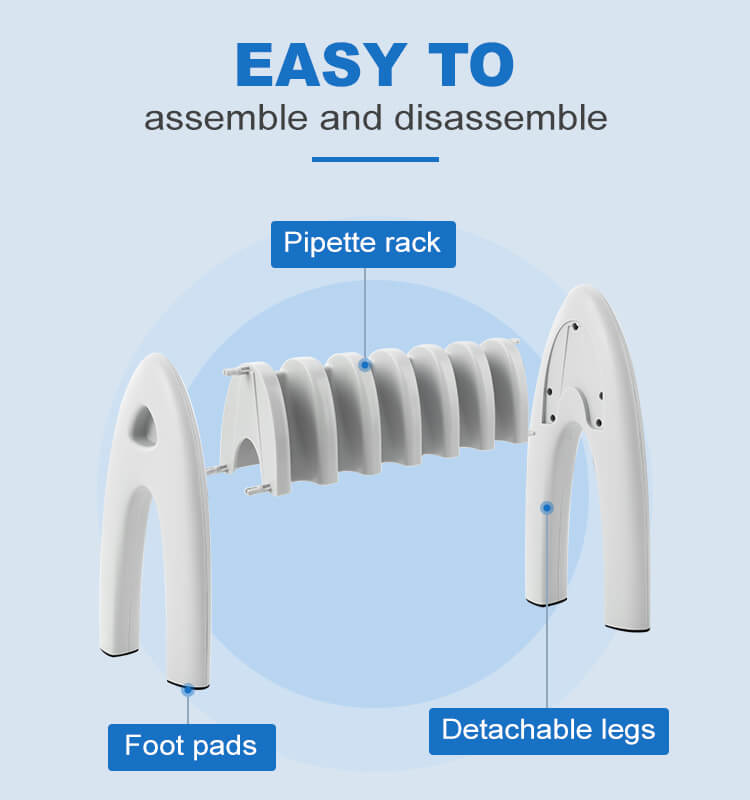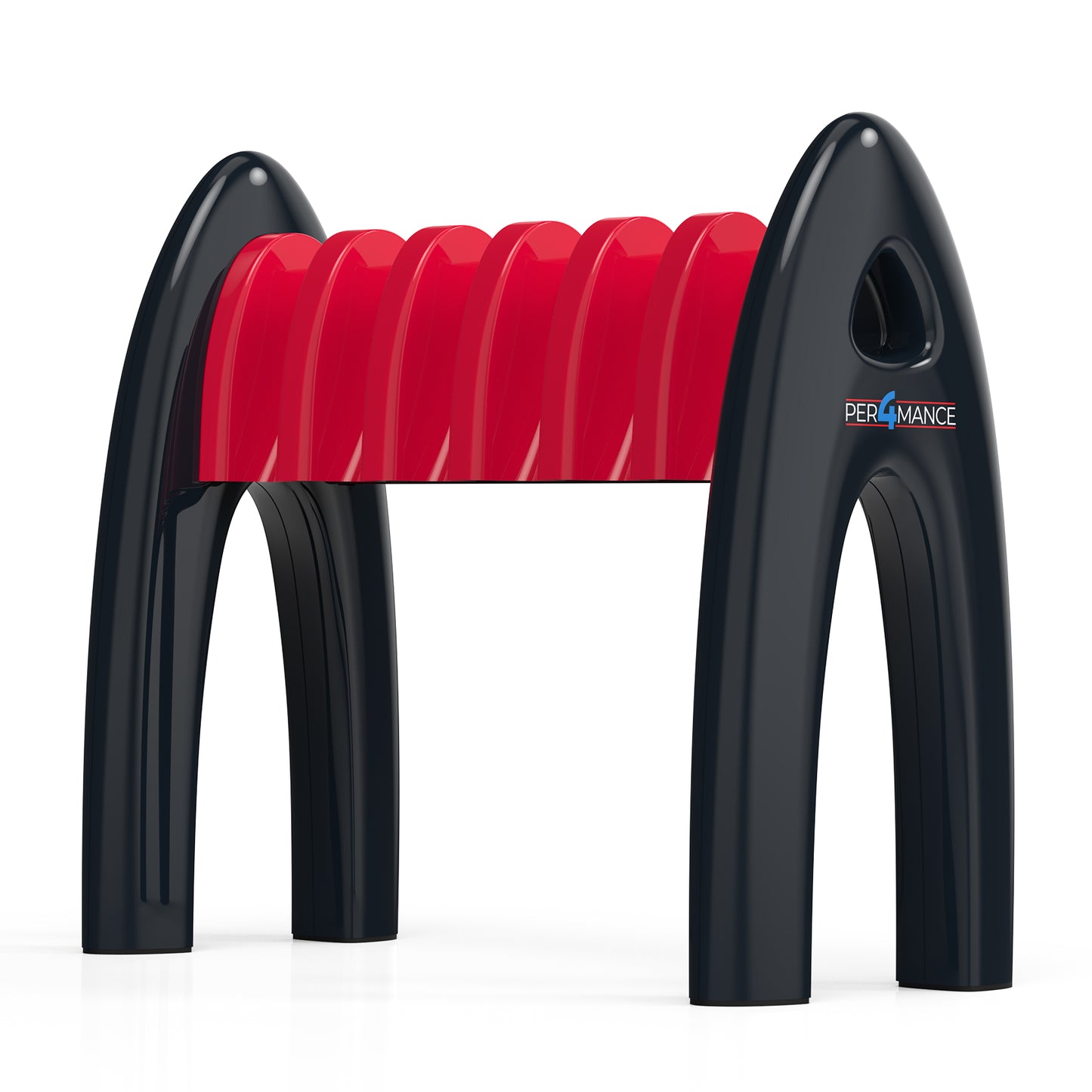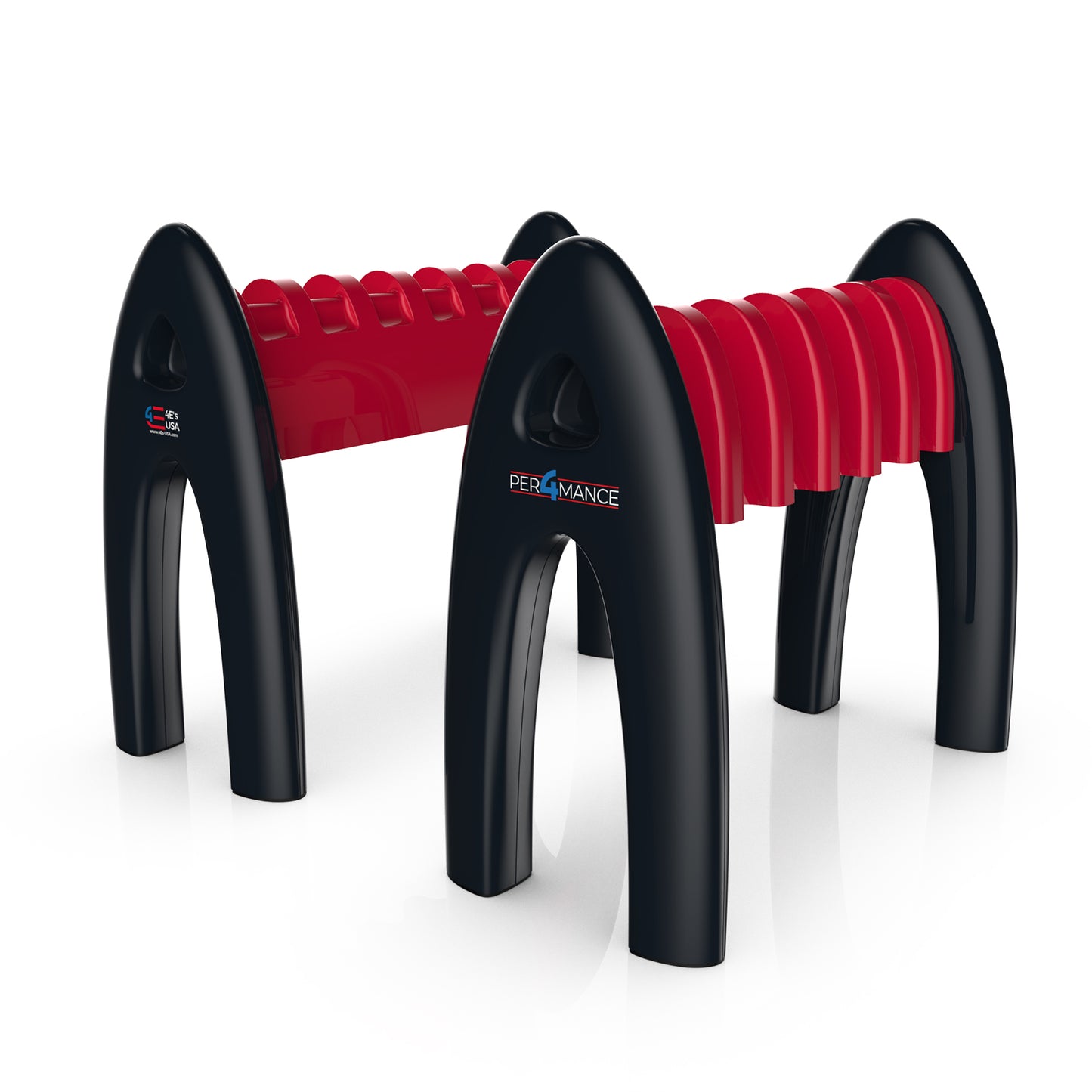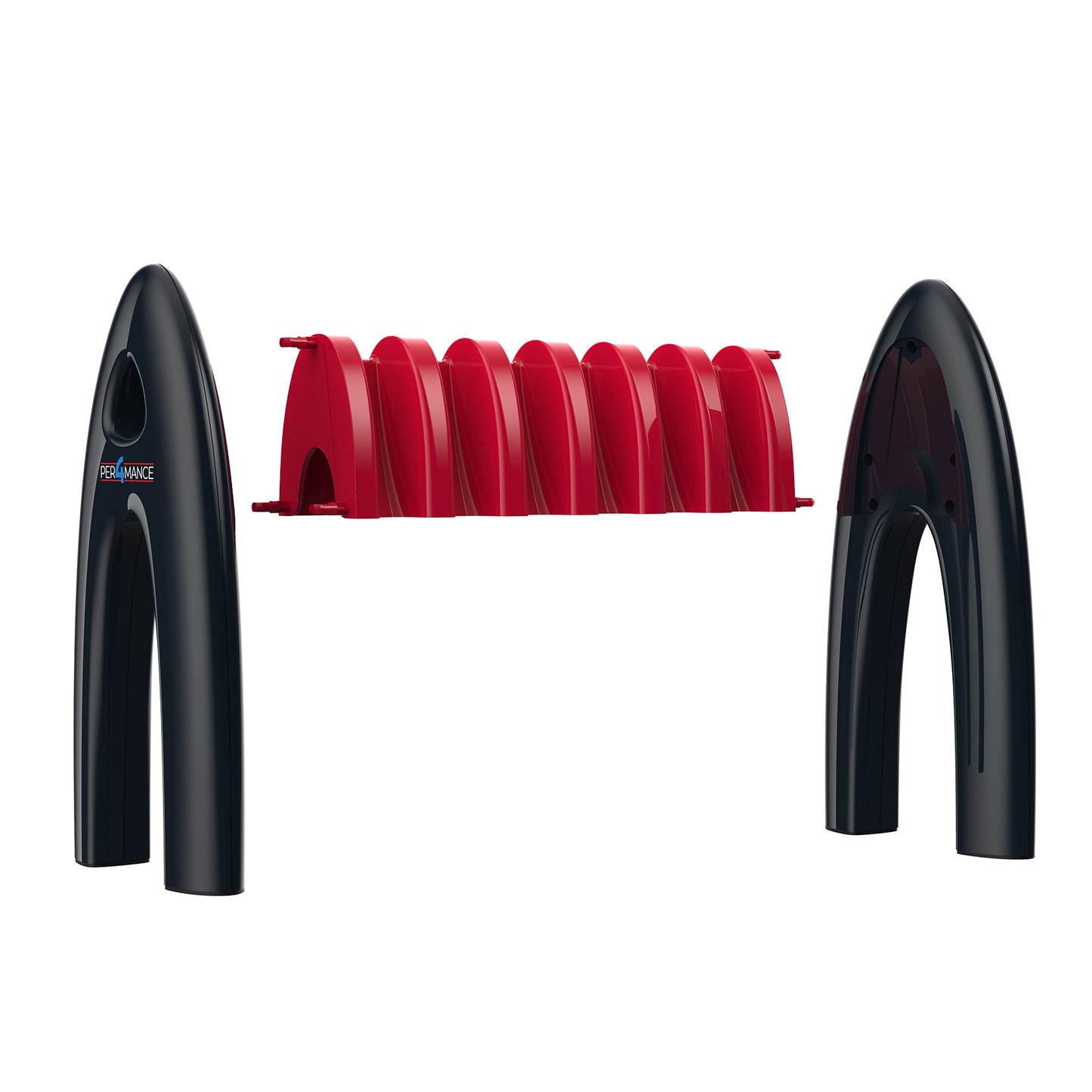 An Organized Lab is a Happy Lab
The Four E's Pipette Stand is meticulously engineered to meet the rigorous demands of modern research facilities. With its sleek design and robust construction, it offers a secure and convenient storage solution for pipettes of various sizes. This versatile stand accommodates single-channel, multi-channel, and electronic pipettes, making it a must-have accessory for every laboratory setting.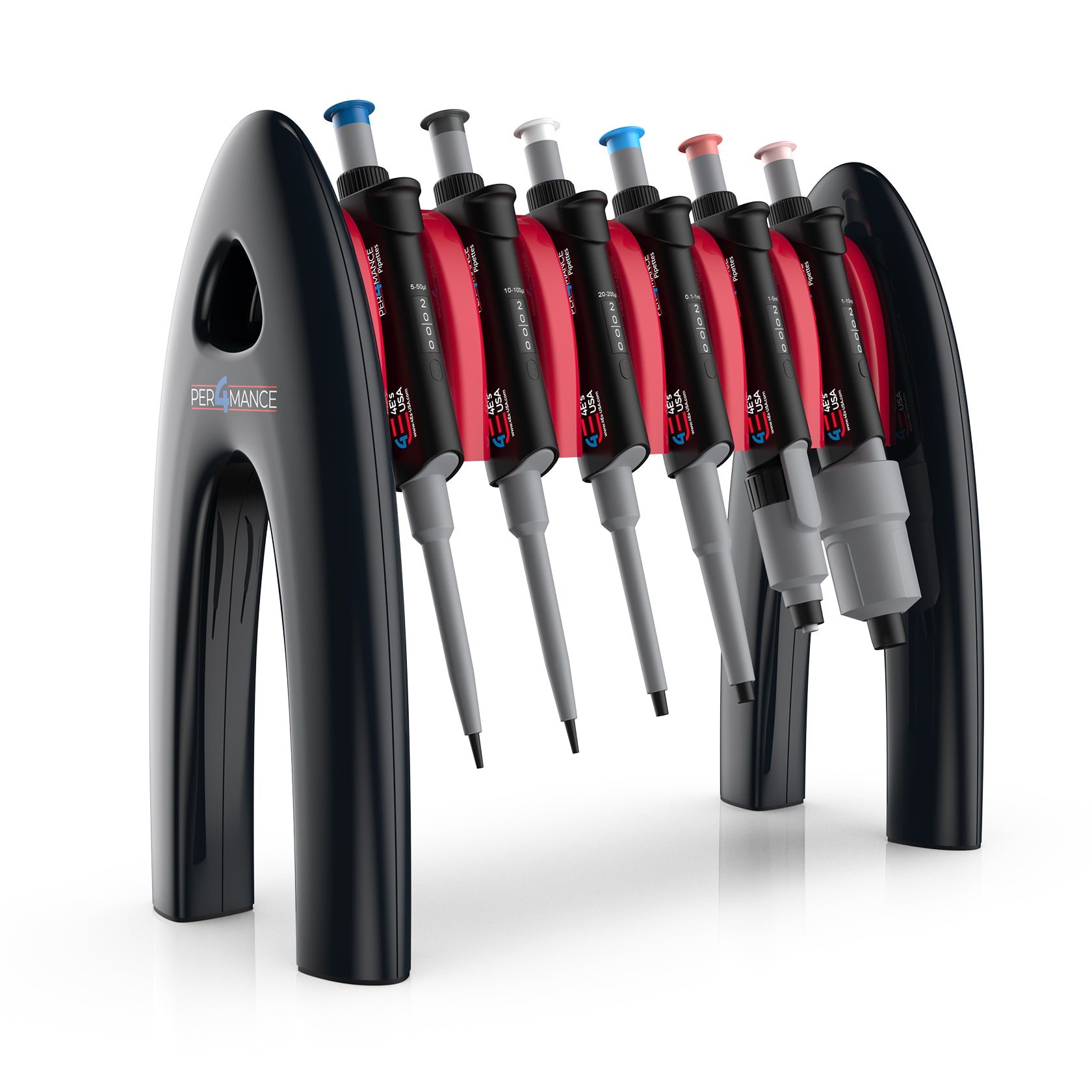 Specifications

Features

Downloads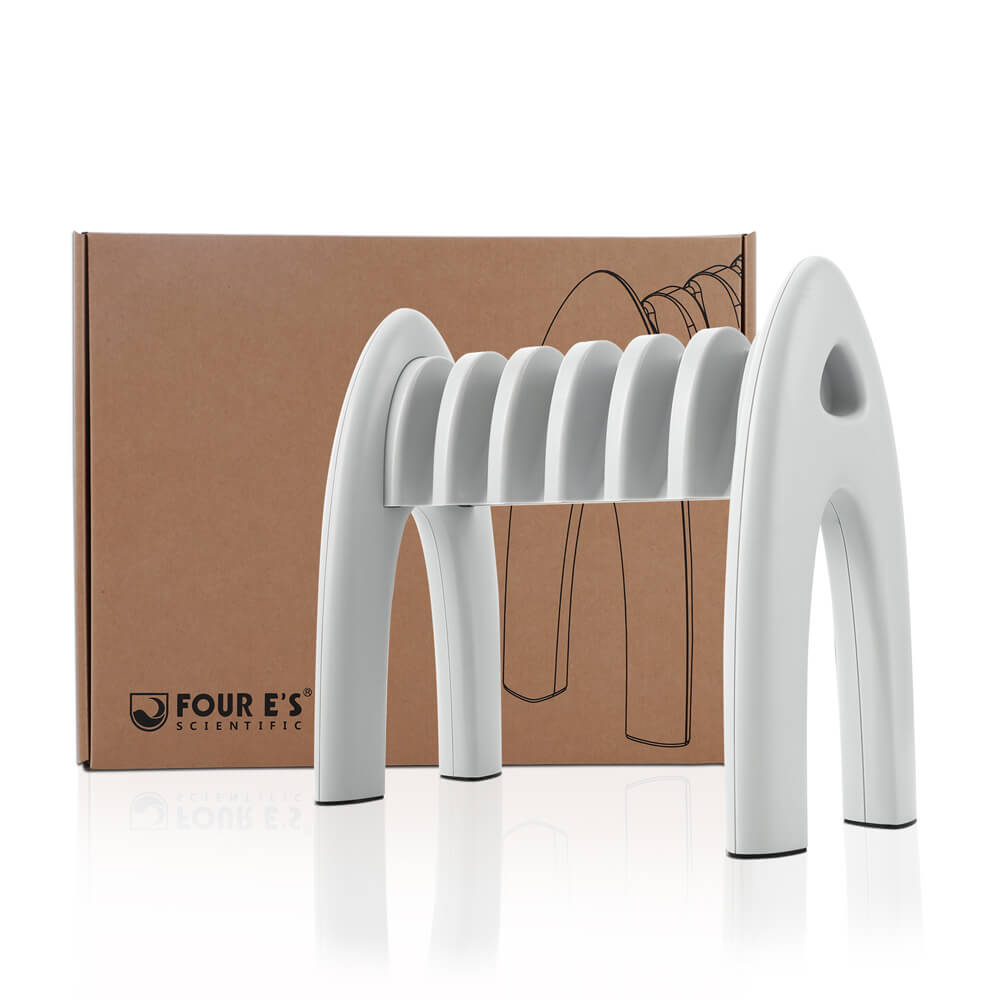 White Pipette Rack for Precipette Pipettes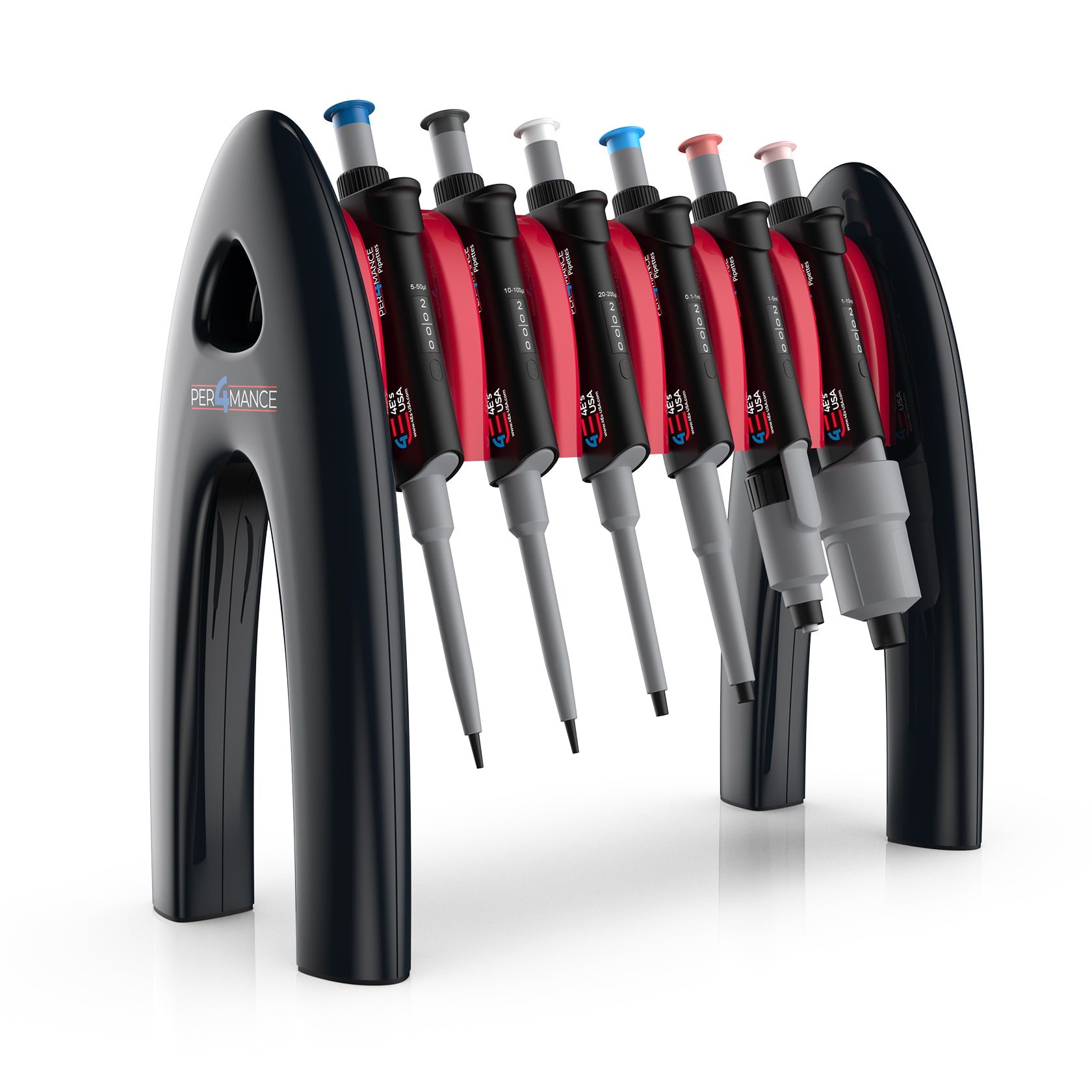 Black Pipette Rack for Per4mance Pipettes
| | | |
| --- | --- | --- |
| Model Number | LLH030 | PPT300101 |
| Color | White | Black and Red |
| Positions | 6 | 6 |
| Material | Durable ABS | Durable ABS |
| Compatible with Other Manufacturers | Yes | Yes |
| Types | Single Channel and Multi-Channel | Single Channel and Multi-Channel |
Features
● Temperature setting up to 100°C

● Easy to read LED display

● Interchangeable blocks for multiple tube types

● Compact design with Actual and Set Temp display

● Can store up to 5 temperature control programs

● Low voltage operation, can be powered with a car charger
Vortex Mixer Datasheet VMX
Ready to Organize
4E's designs and builds pipettes and pipette accessories. The pipette rack is the perfect addition to any research or clinical laboratory. The universal design allows for storage of most pipette models. Available in white or red and assembles in seconds.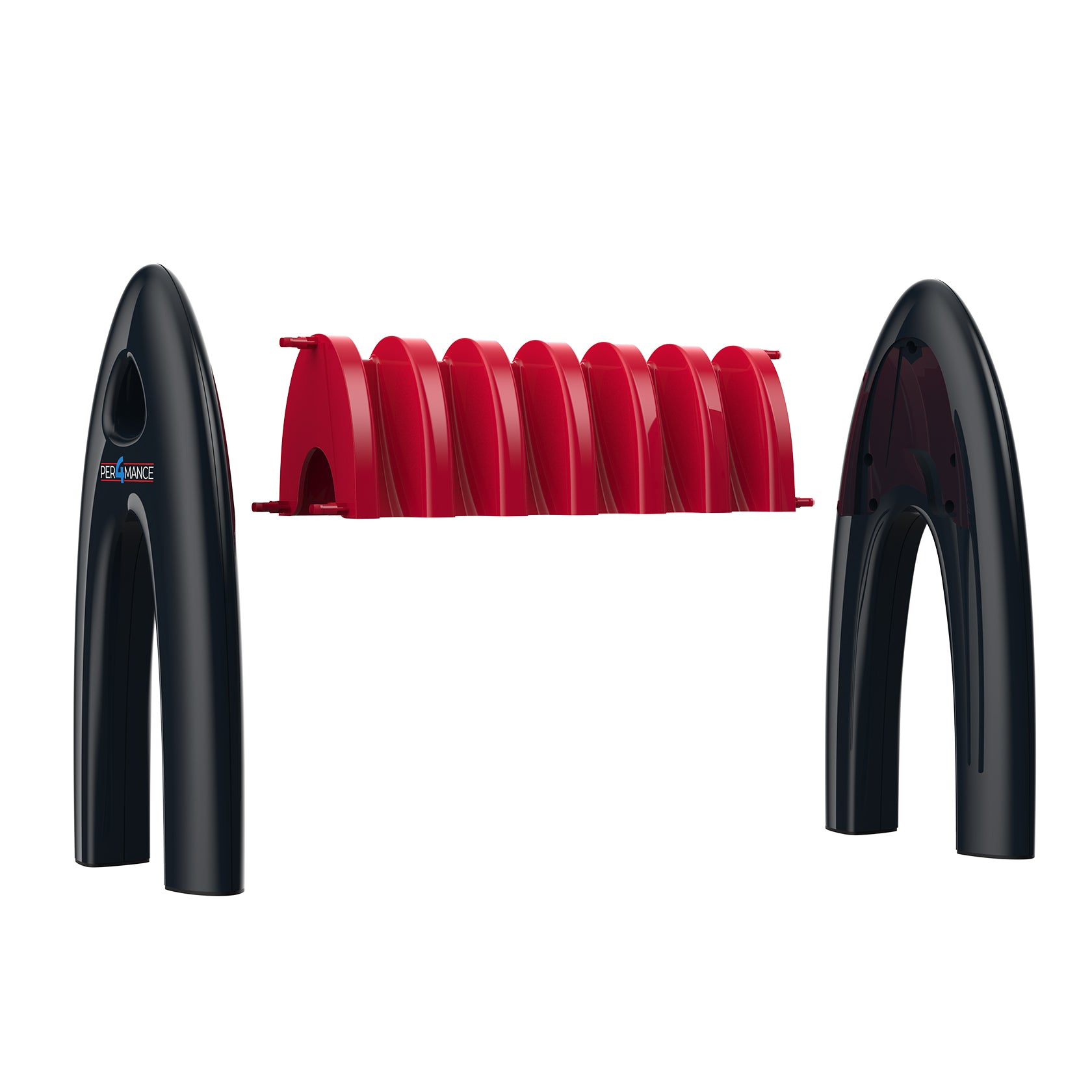 Universal Design
The 4E's versatile pipette rack is designed to accommodate pipettes from various manufacturers and sizes with ease. Whether you use pipettes of different brands or require storage for a range of volumes, this rack is your ideal solution. Crafted from durable, chemical-resistant materials, this rack not only provides safe storage but also adds efficiency to your lab workspace. Streamline your pipette organization and keep your valuable liquid handling tools readily accessible with this adaptable and user-friendly pipette rack, built to meet the diverse needs of today's scientific community.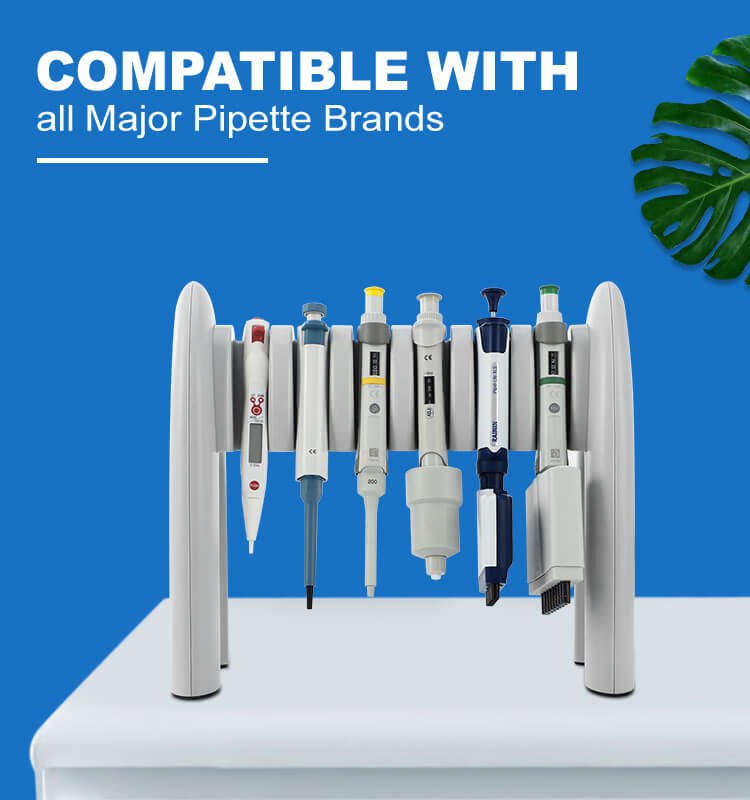 4E'S Vs Other Brands
Fast Acceleration and Deceleration Time
Frequently Asked Questions
Everything you need to know about product and billing. Can't find the answer you are looking for? Please write your question to us at info@4Es-USA.com
How long does it take to mix a sample with this vortex mixer?
The strong spin-up ability of this vortex mixer allows for a full 50mL liquid to be mixed in containers within 3 seconds.
How long is the warranty for this vortex mixer?
The Variable Speed Vortex Mixer comes with a one-year warranty from us against defects in materials and workmanship.
What safety features does this vortex mixer have?
The Variable Speed Vortex Mixer has several safety features, including a sturdy aluminum housing, rubber vacuum suction feet for stability, LED display for easy use, timer function to prevent over-mixing, and a brushless DC motor with perfect dynamic balance to ensure stable and safe operation.
Does the mixer come with any accessories or attachments?
Yes, the mixer comes with the standard cup attachment but there are many accessories available for purchase to increase the capabilities of the unit.
Is the mixer easy to clean?
Yes, the mixer is easy to clean due to its simple and sturdy design. Simply wipe it down with a damp cloth or tissue.
Got a question? Let's talk.
PS: I am a human! :)
Support is online