Your Cart: 0 Items
Cart items expire in 1 hour, not reserved.
15mL/50mL Centrifuge Tube
In Stock:
Regular price
Sale price
$10.56
Unit price
per
Sale
Contact Us
Product Information
Product code : SPCT15
When it comes to your laboratory work, precision and reliability are paramount. That's why we are thrilled to present our Conical Bottom Centrifuge Tubes in both 15mL and 50mL capacities. These tubes are designed to meet the demands of modern research and ensure your experiments run smoothly every time. These Sterile, Graduated, Non-pyrogenic, DNase/RNase Free tubes sold in bags of 25 pieces or cases of 500 pieces.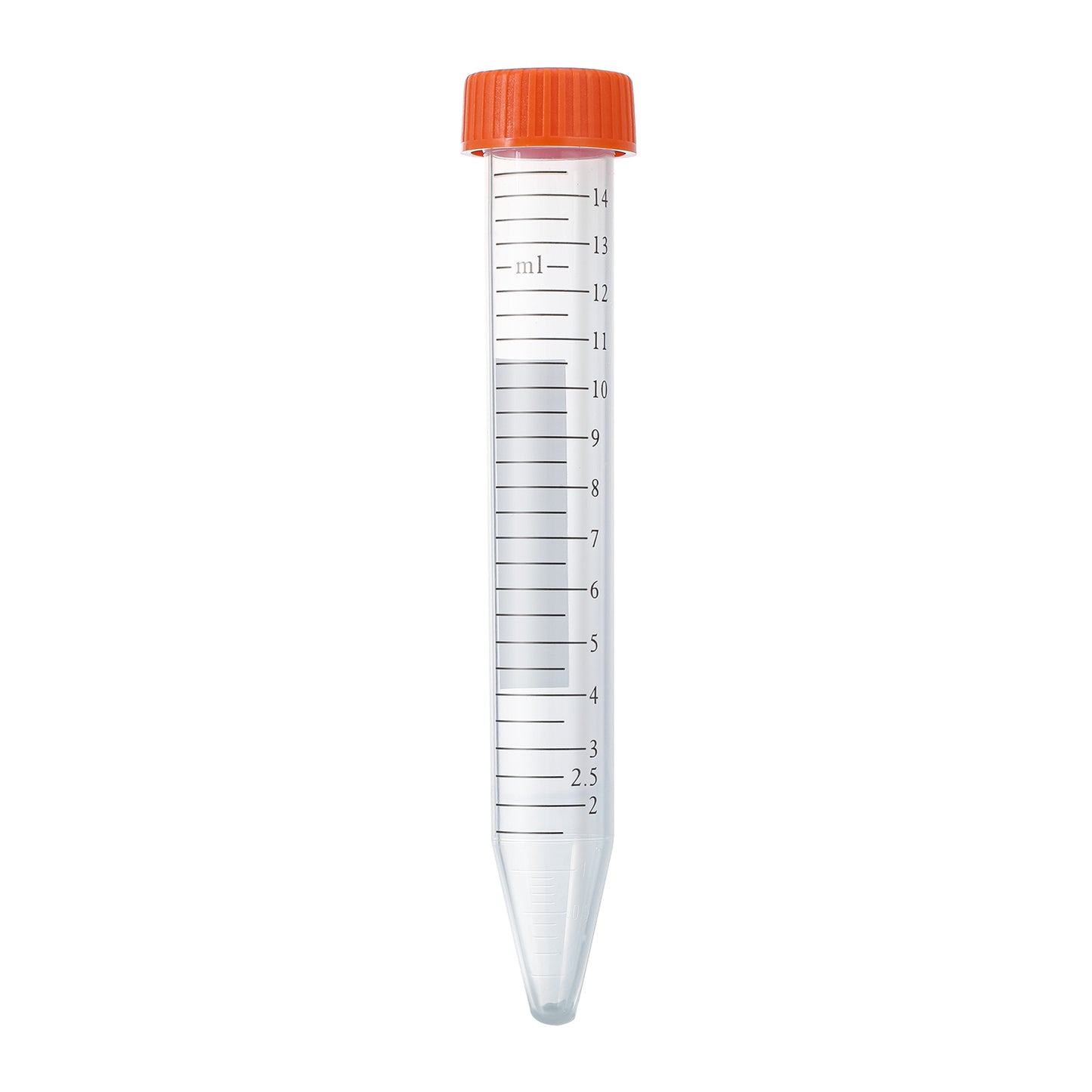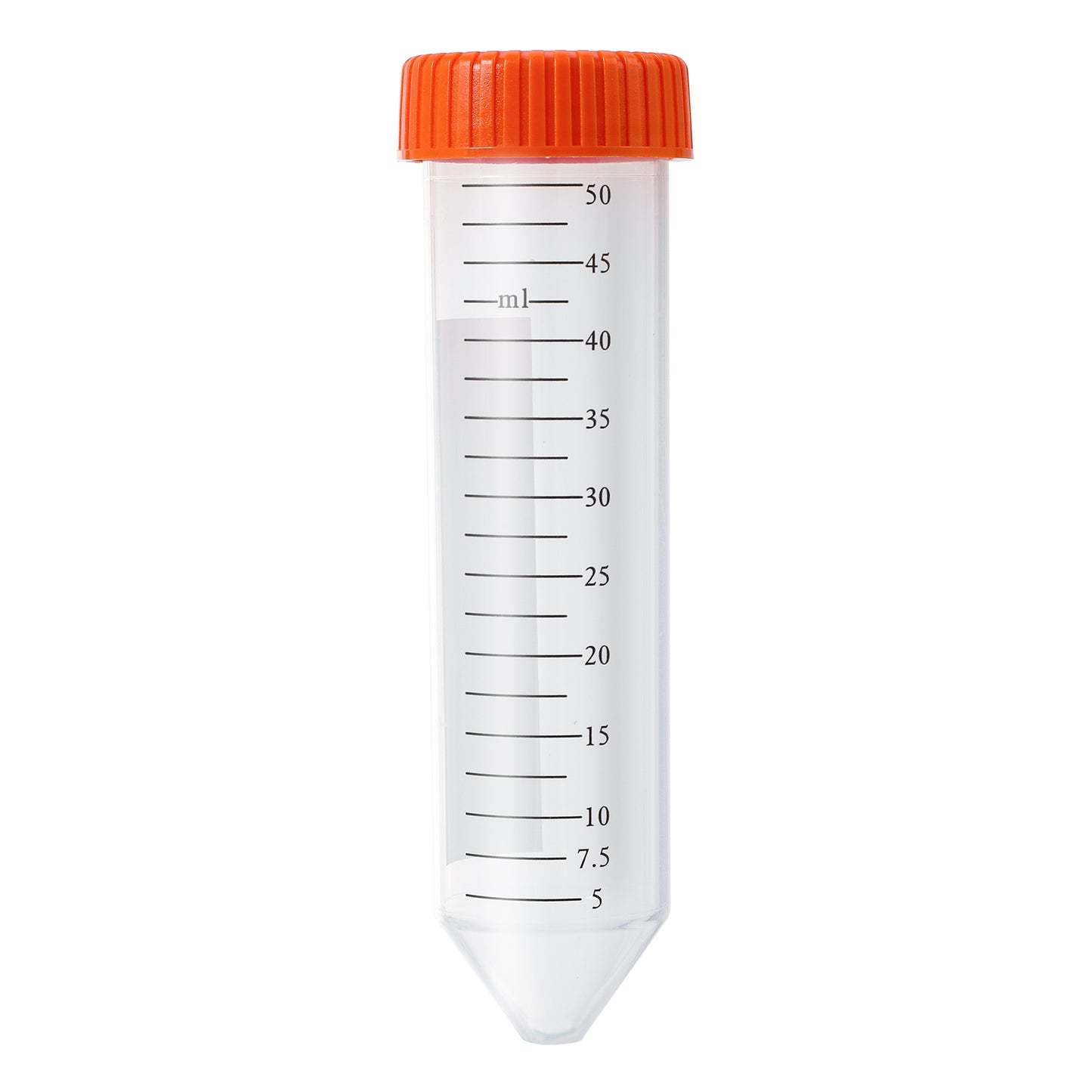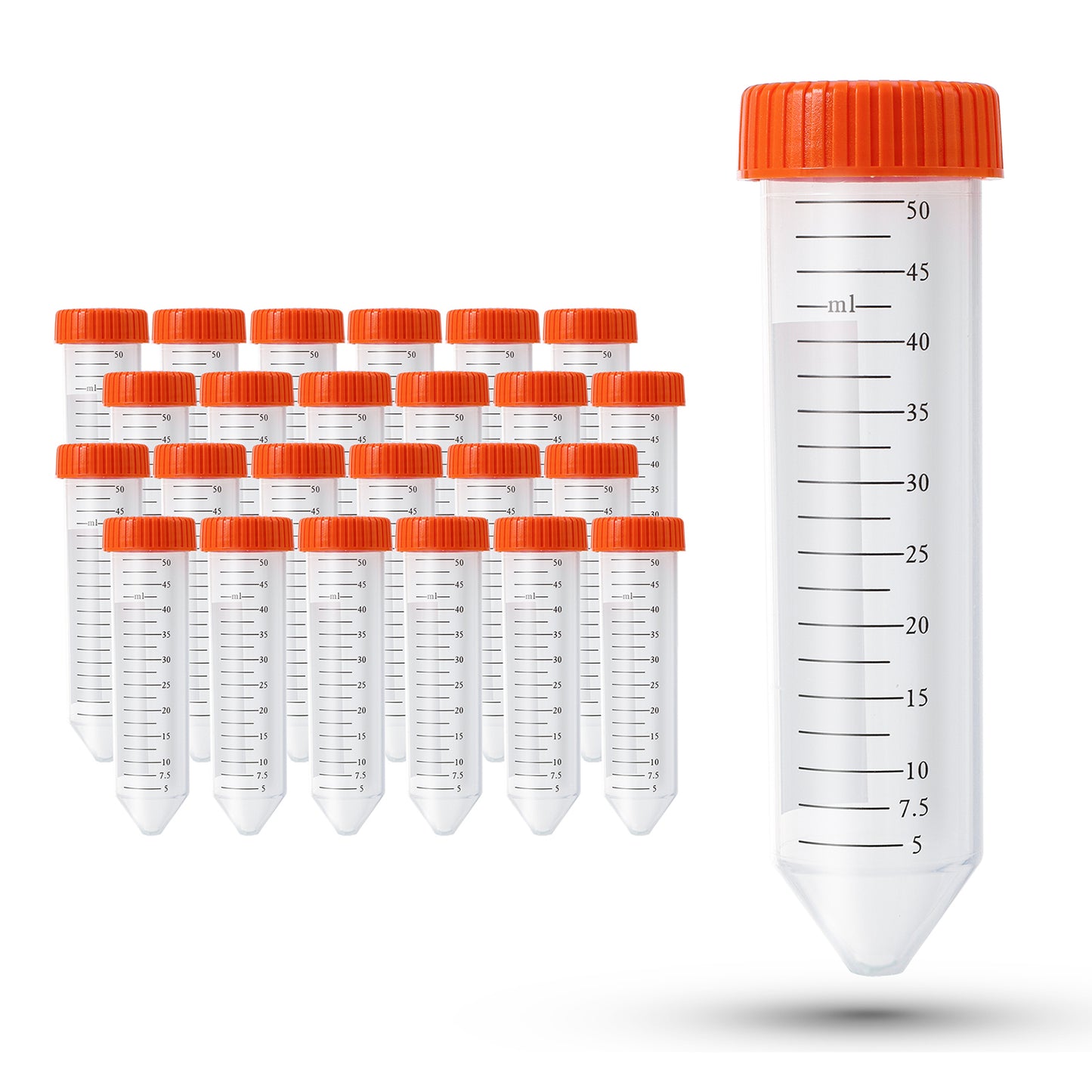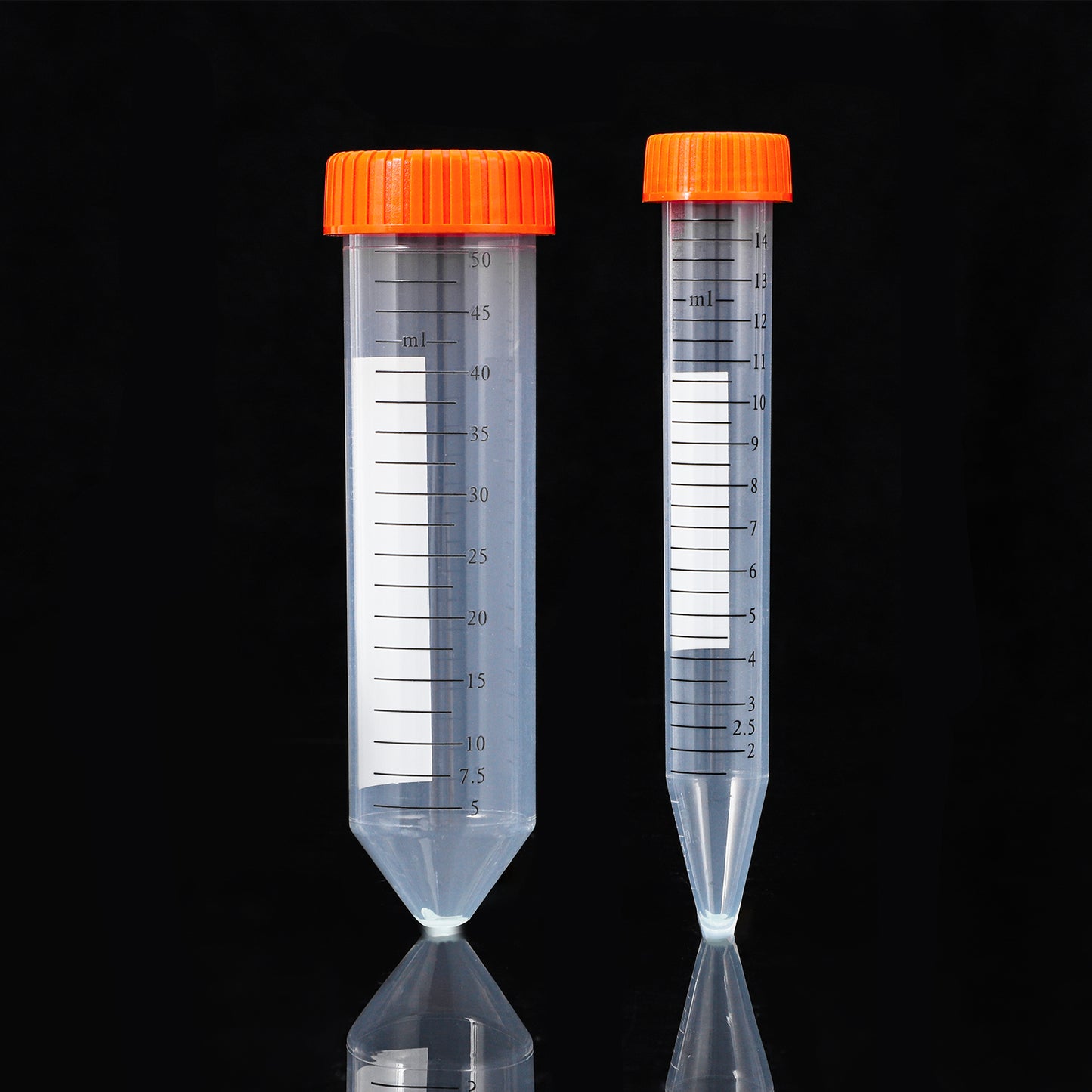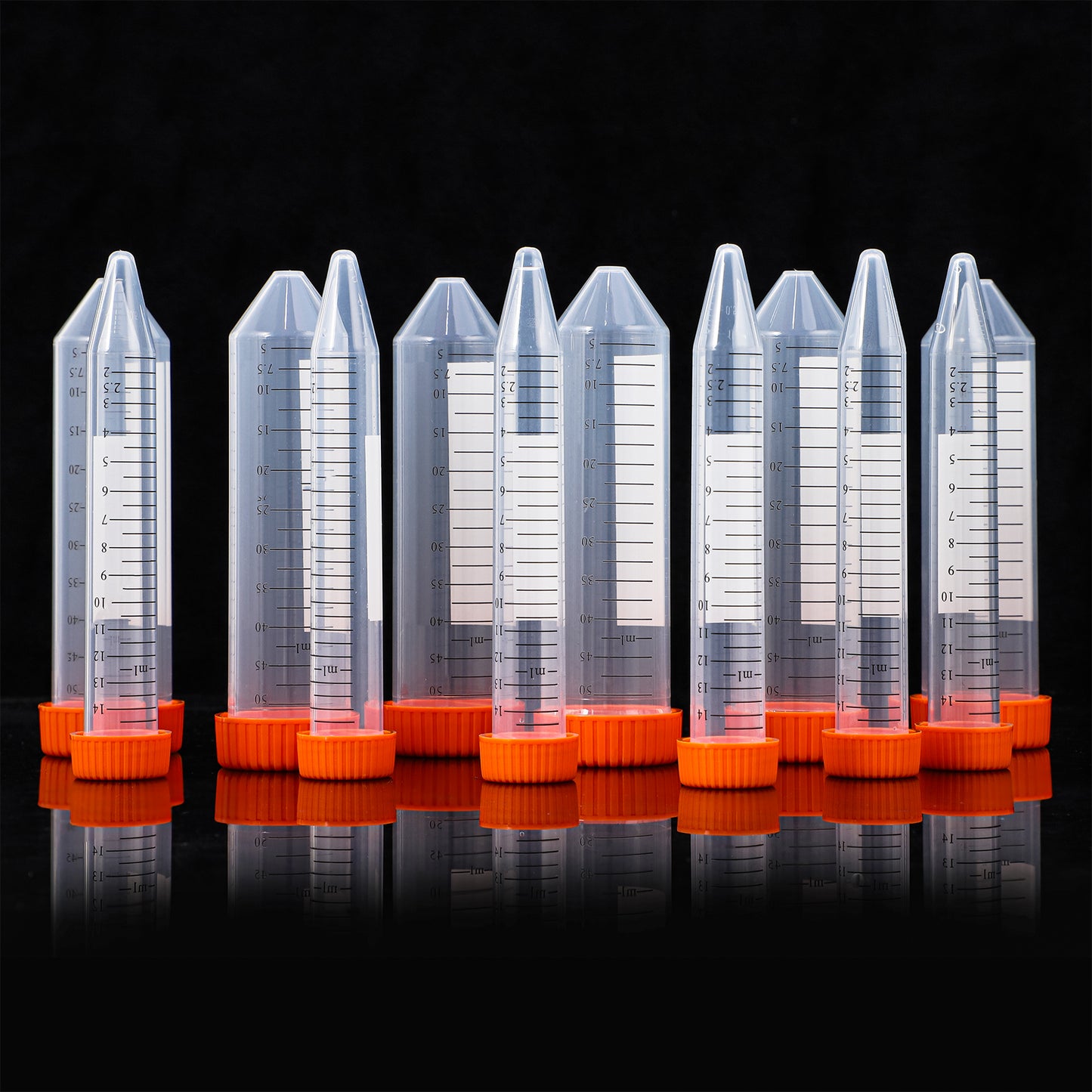 Four E's is More than Just Lab Equipment
4E's USA is a trusted supplier of lab consumables and lab equipment, catering to the diverse needs of scientific research and laboratory facilities. With a commitment to quality, we offer a comprehensive range of products to support your experiments and research endeavors. Our extensive catalog includes laboratory consumables such as centrifuge tubes, pipette tips, and glassware, as well as advanced lab equipment like centrifuges, incubators, and analytical instruments. We take pride in providing reliable, high-quality solutions to enhance the efficiency and precision of your lab work. Choose 4E's USA for all your lab consumable and equipment needs and experience excellence in your scientific pursuits.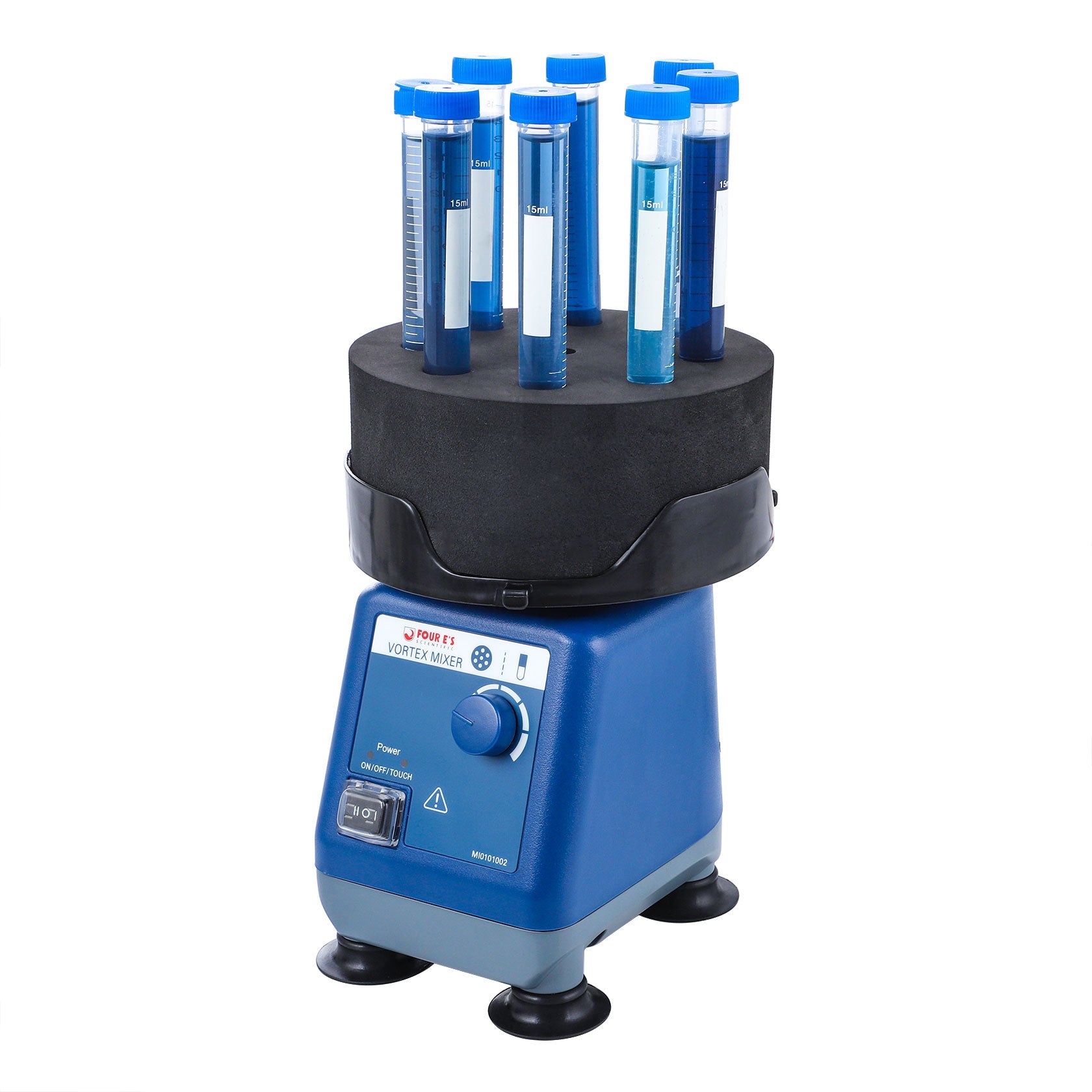 High Grade Plastics
---
Supplied in Bulk or Bag
---
Graduated
---
RNAse/DNAse Free
Specifications

Features

Downloads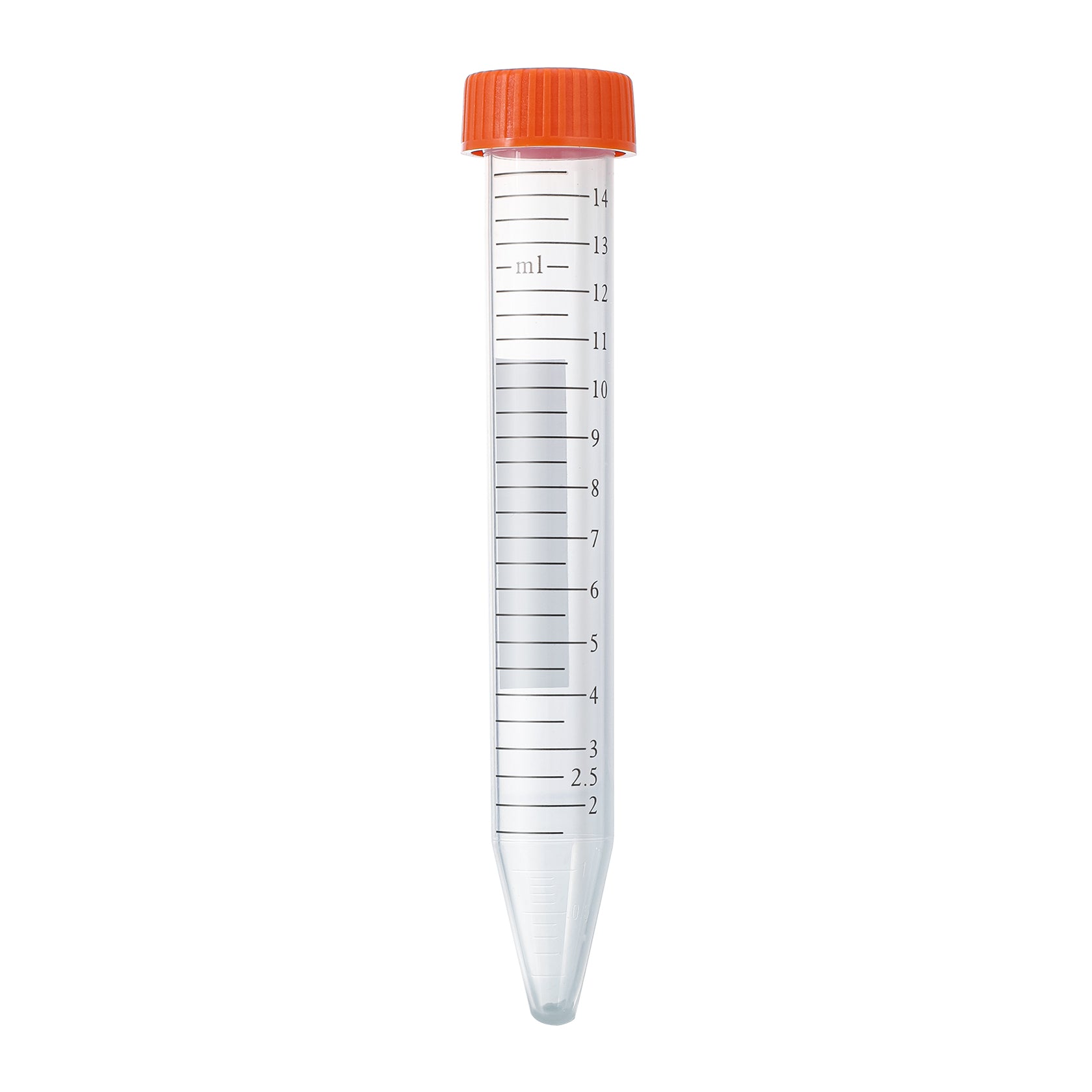 15mL Conical Bottom Centrifuge Tubes (Bag of 25pcs)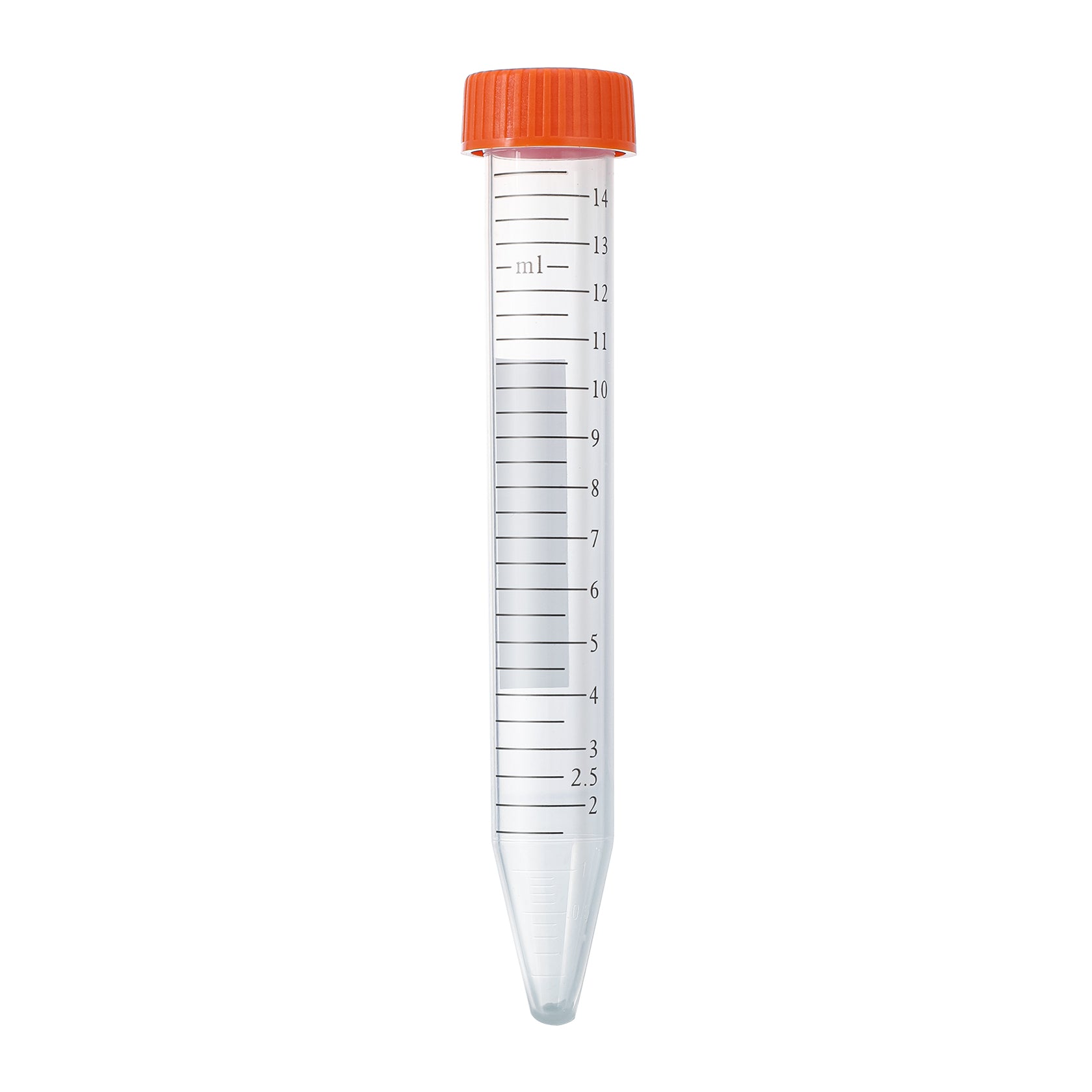 15mL Conical Bottom Centrifuge Tubes (Case of 500pcs)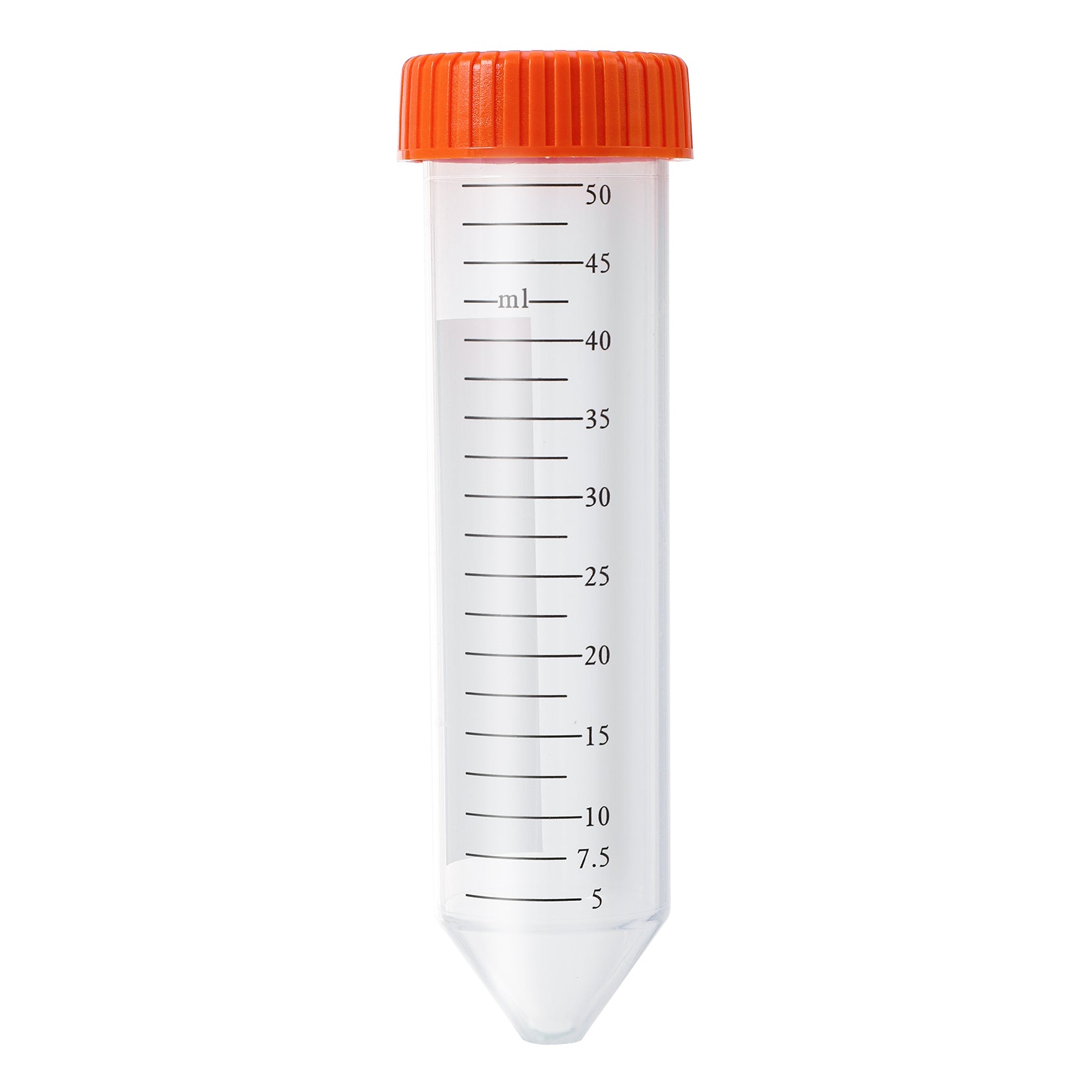 50mL Conical Bottom Centrifuge Tubes (Bag of 25pcs)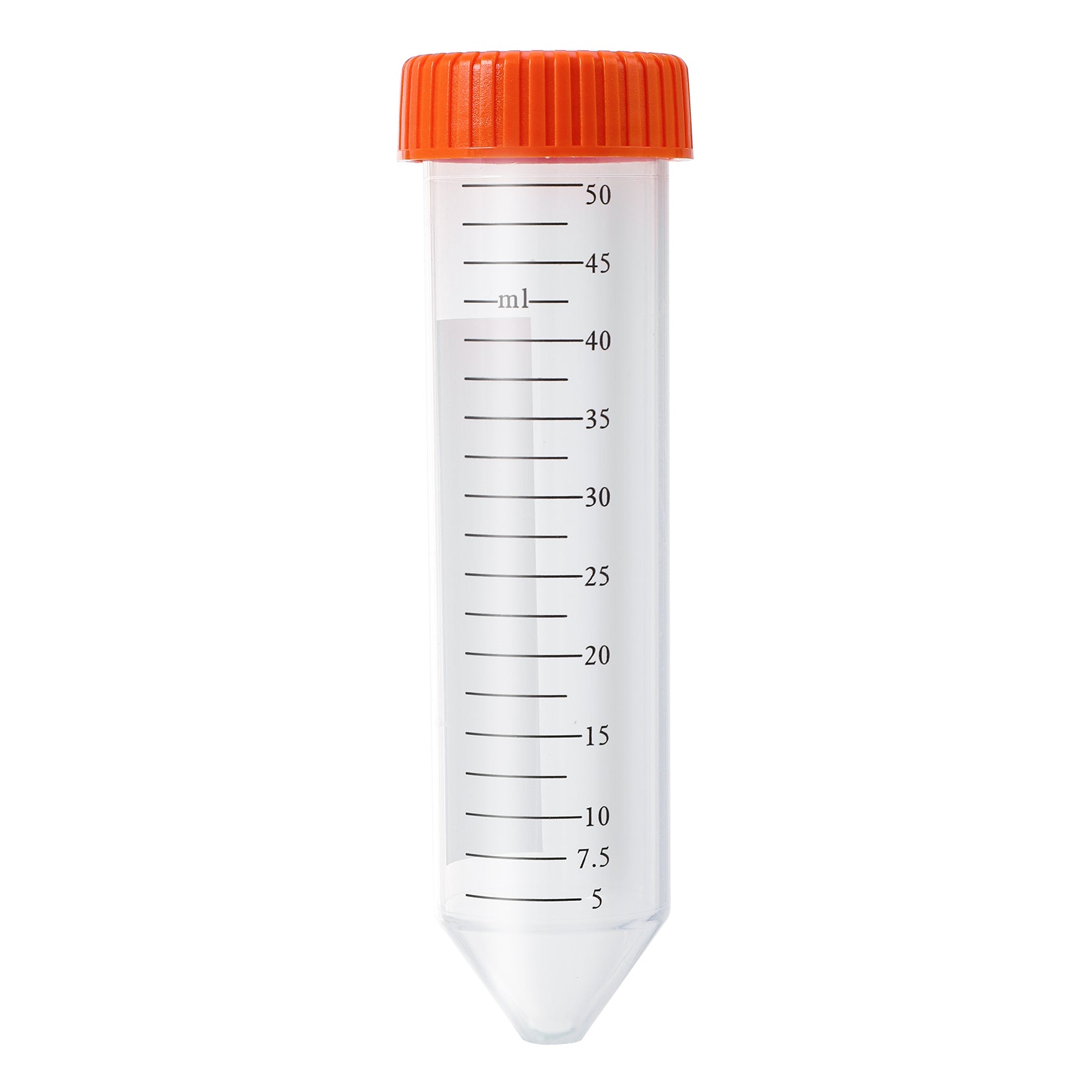 50mL Conical Bottom Centrifuge Tubes (Case of 500pcs)
| | | |
| --- | --- | --- |
| Model Number | SPCT15 | SPCT50 |
| Volume | 15mL | 50mL |
| Graduated | Yes(1mL) | Yes(2.5mL) |
| Temperature Tolerance | -80°C to 120°C | -80°C to 120°C |
| Closure | Screw Cap | Screw Cap |
| Autoclavable | Yes | Yes |
| RNase/DNase Free | Yes | Yes |
| Non-pyrogenic | Yes | Yes |
| Max RCF | 12000xg | 12000xg |
Features
● Rugged Construction: Our conical centrifuge tubes are meticulously crafted with a robust build, ensuring exceptional durability and unwavering performance.

● Purity Assurance: These tubes are non-pyrogenic and meticulously screened for DNase/RNase contaminants, providing a sterile and pristine environment for your invaluable samples.

● Interchangeable blocks for multiple tube types

● Extreme Temperature Tolerance: Withstanding temperatures from -80°C to 120°C, 4E's USA tubes excel in challenging thermal conditions, delivering consistent results across diverse experiments.

● Precise Volume Readings: Equipped with clearly marked graduations in bold black, these tubes offer effortless and precise volume measurements.

● Autoclave-Ready: Our tubes maintain their structural integrity even after multiple autoclave sterilization cycles, saving you time while ensuring dependable outcomes.
So Happy Together
Four E's Vortex Mixers and Centrifuge Tubes are the perfect combination for streamlined and efficient laboratory workflows. Our Vortex Mixers are designed to thoroughly mix the contents of centrifuge tubes with ease, ensuring homogeneity in your samples. Whether you're working with biological samples, chemicals, or liquids of varying viscosities, the Vortex Mixer's powerful vortexing action guarantees thorough mixing. Meanwhile, our Centrifuge Tubes, with their durable construction and precise graduations, securely contain your samples during mixing and can then be seamlessly transferred to the centrifuge for separation or clarification. This synergy between our Vortex Mixers and Centrifuge Tubes simplifies your laboratory processes, saving you time and ensuring consistent, high-quality results in your research and experiments. With Four E's, you can trust in the harmonious collaboration of these essential lab tools to enhance your scientific endeavors.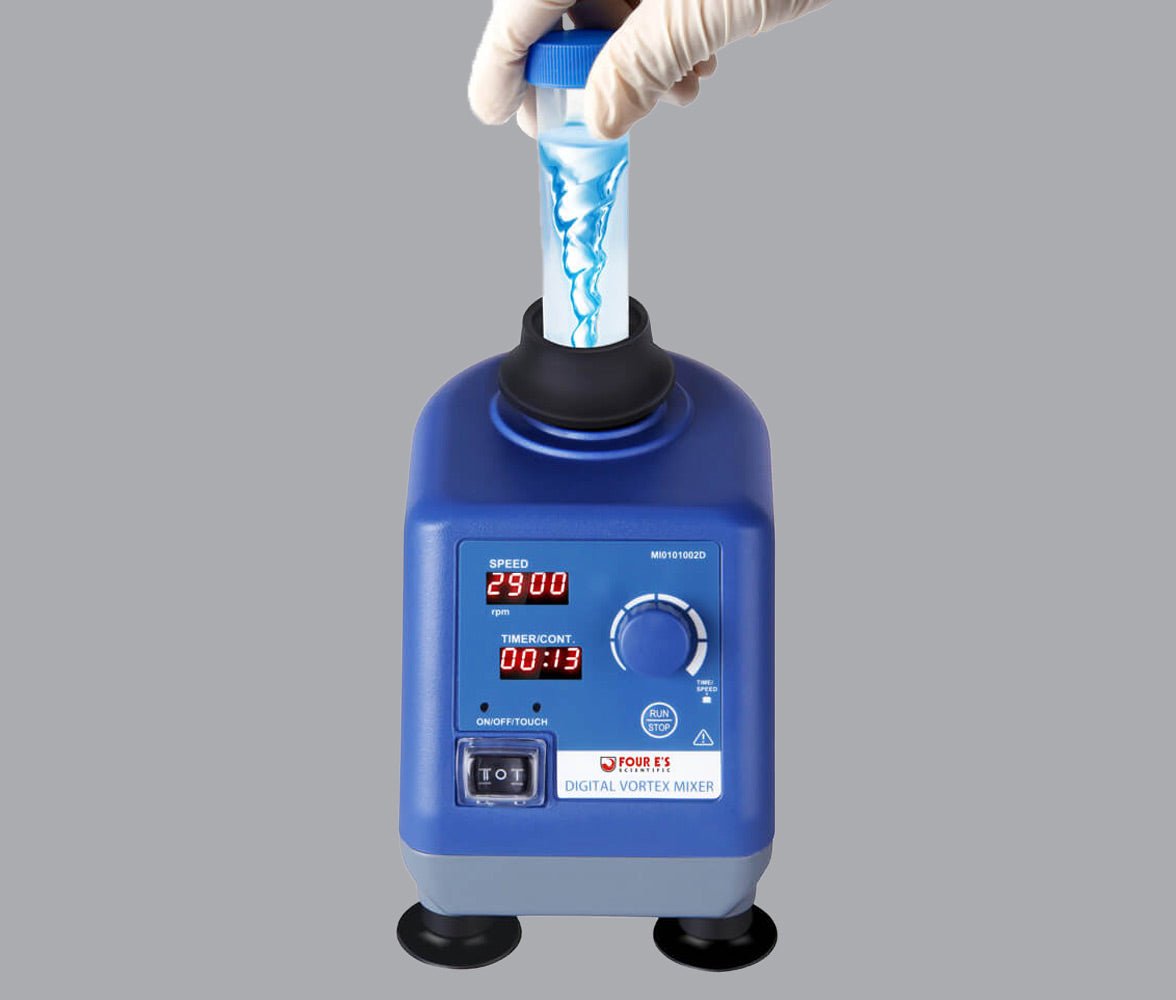 4E'S Vs Other Brands
Available in Small Quantities
Fast Acceleration and Deceleration Time
Frequently Asked Questions
Everything you need to know about product and billing. Can't find the answer you are looking for? Please write your question to us at info@4Es-USA.com
How long does it take to mix a sample with this vortex mixer?
The strong spin-up ability of this vortex mixer allows for a full 50mL liquid to be mixed in containers within 3 seconds.
Can you offer Bulk Pricing?
Yes, we can offer better pricing for larger quantities.
Are these items typically in stock?
These are high moving items, but we try to keep them in stock at all times. If you need us to keep them in stock let us know and we can work with you to make sure we have safety stock.
Do you have mixer attachments for the 15mL and the 50mL centrifuge tubes?
Yes, we have many mixer attachments, please call, email or chat with a product specialist.
Can we have these centrifuge tubes private labeled?
Yes, many of the items we sell can be private labeled. You can put your logo or your customer's logo on the item. Private label items do have longer lead times and are subject to high minimum order quantities.
Got a question? Let's talk.
PS: I am a human! :)
Support is online