Your Cart: 0 Items
Cart items expire in 1 hour, not reserved.
Mr. Lite: the Ultra-Light Electronic Pipette
In Stock:
Regular price
Sale price
$1,364.00
Unit price
per
Sale
Contact Us
Product Information
Product code : EPP200101
The Mr. Lite is the next generation of electronic pipettes featuring compensation for the hand warming effect that occurs during pipetting.  This electronic pipette series is recommended when dispensing volume accuracy is extremely important.  The pipette is light enough to use a "pen grip" during use and features a high precision actuator that compensates for temperature changes during operation.  These pipettes are ideal for real-time PCR or any process that could be impacted by inaccurate pipetting.  These pipettes also have single and multiple dispensing modes for ultimate flexibility.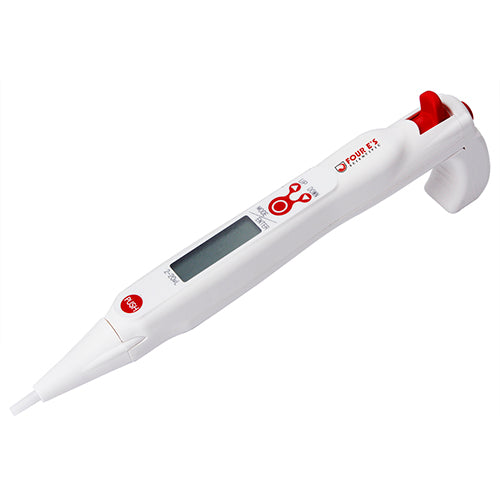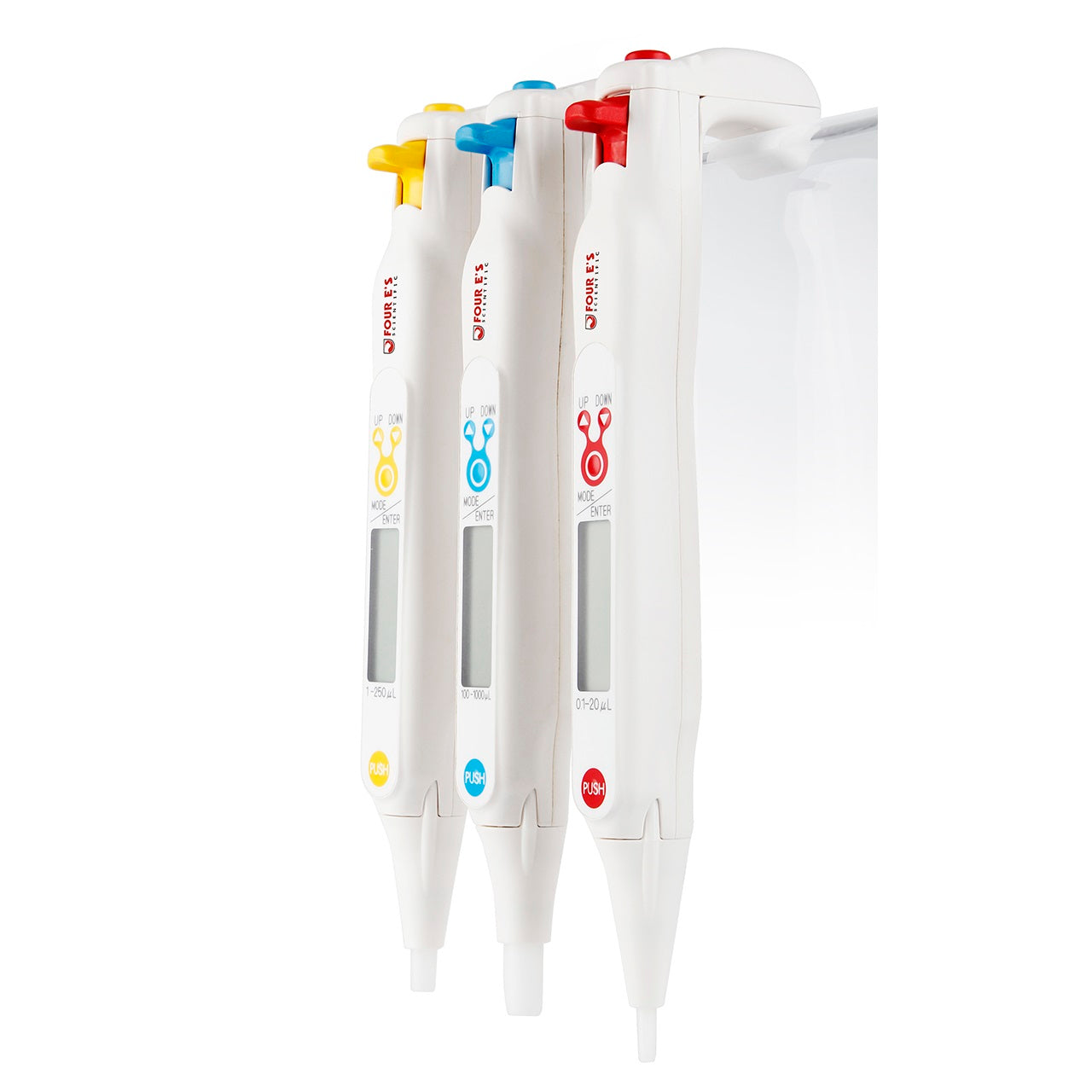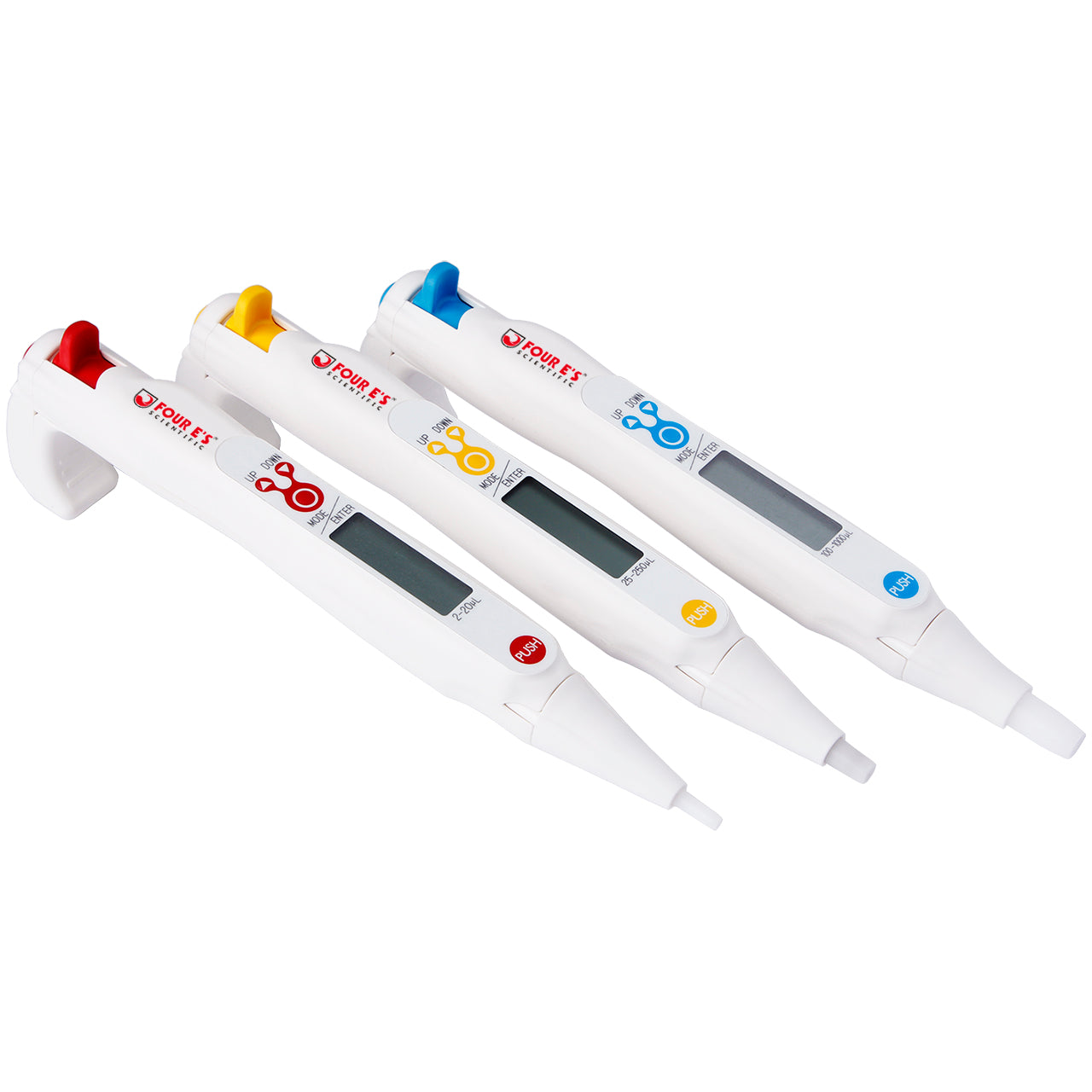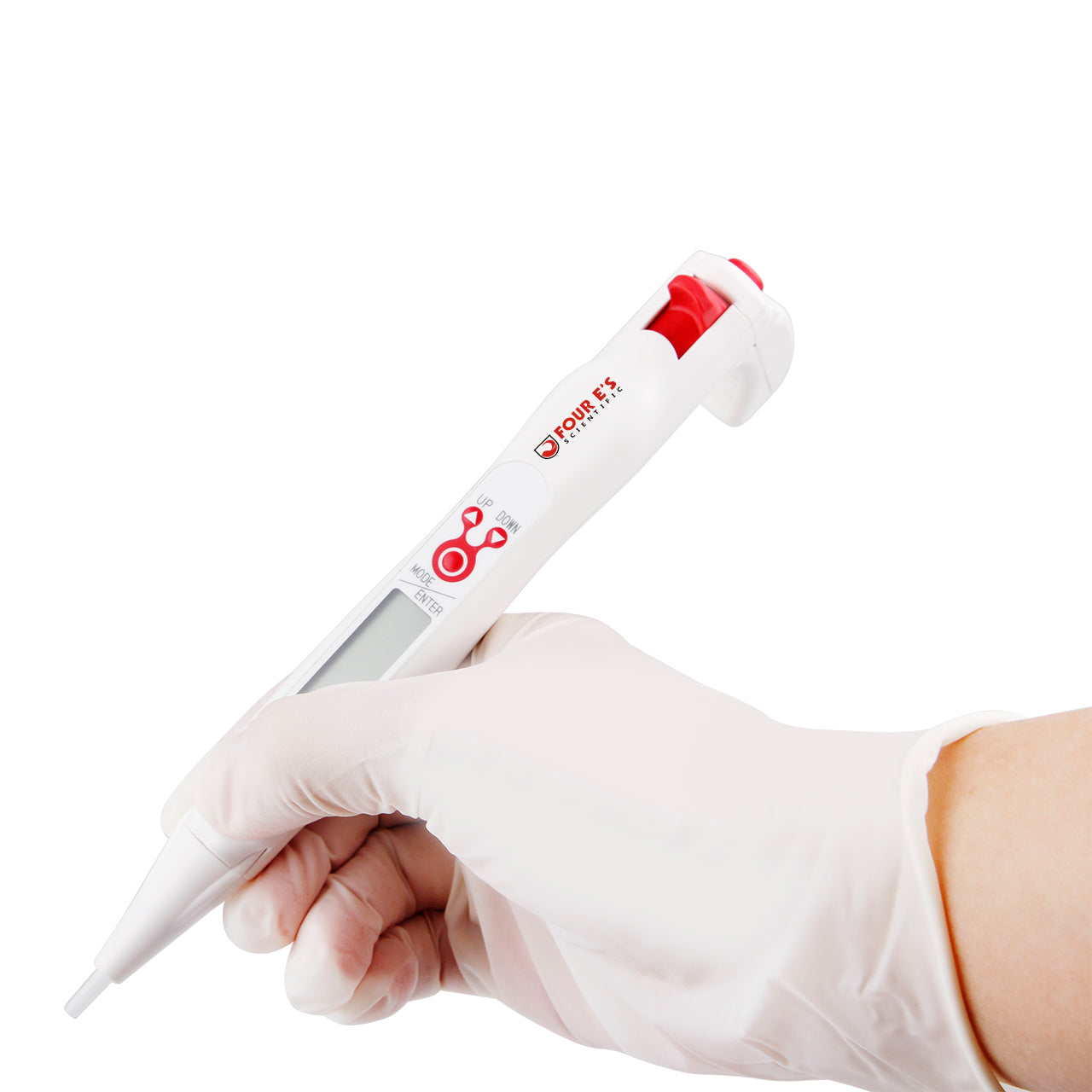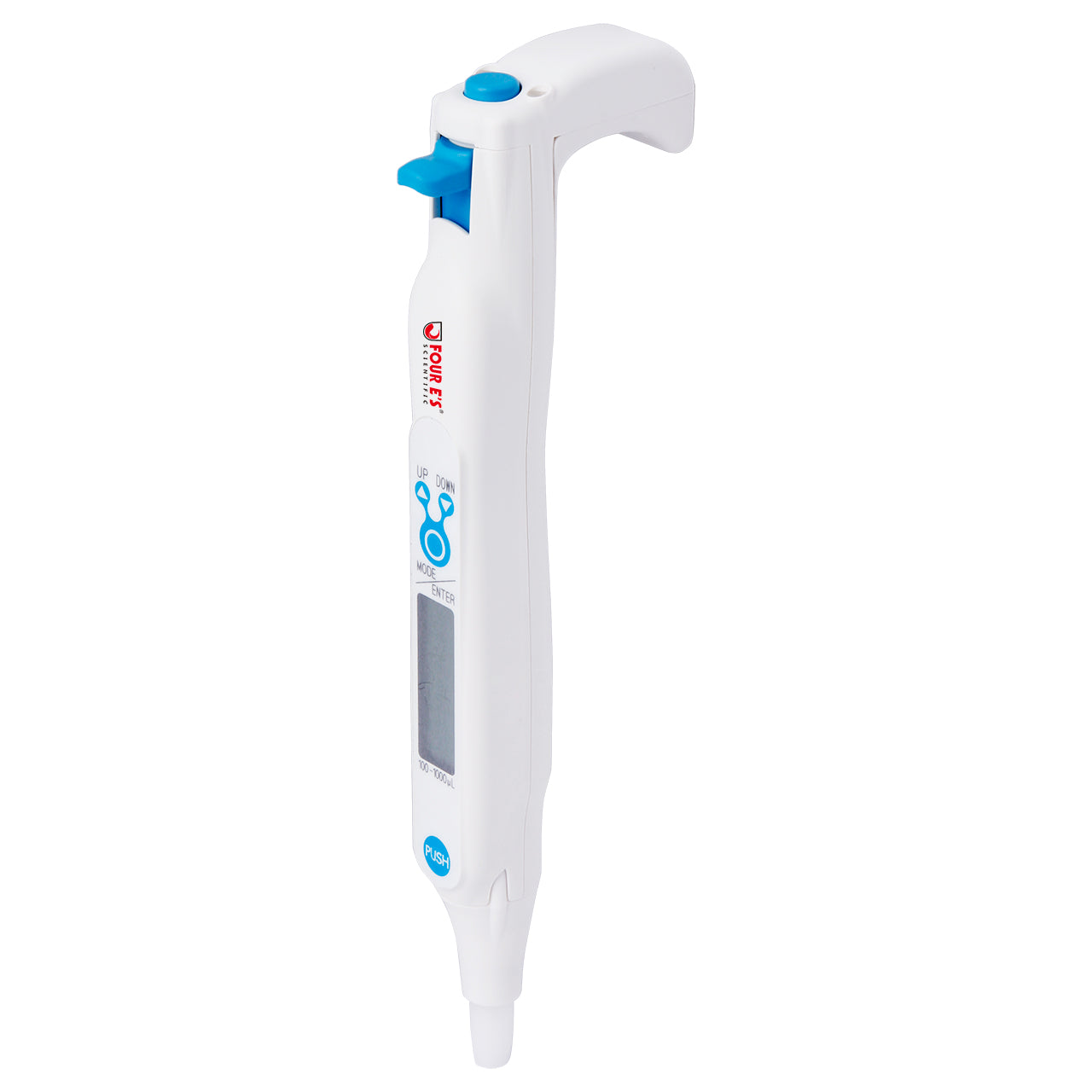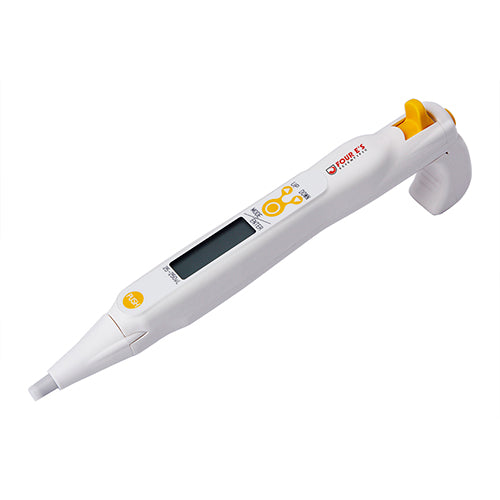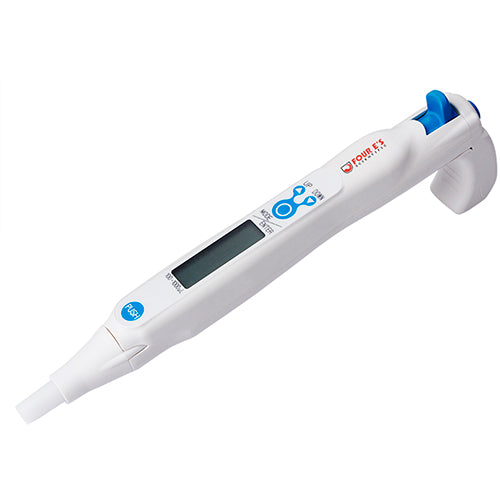 Compensates for the "Hand Warming" Effect
The Mr.Lite Pipette was designed to be one of the most accurate pipetting devices available. Processes such as Real-time PCR require precision pipetting. This is accomplished by utilizing a precision actuator and compensating for temperature changes. Pipettes rapidly increase in temperature during operation. This changes the dispensing volume. The Mr. Lite Pipette automatically compensates for these changes. Your research is important, make sure your pipette can deliver.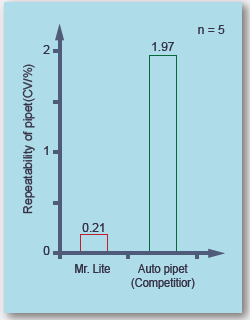 Multiple Dispensing Modes
---
Bright, Easily Readable, Modern Display
---
Compensates for Temperature
---
Precision Actuator
Specifications

Features

Downloads

Video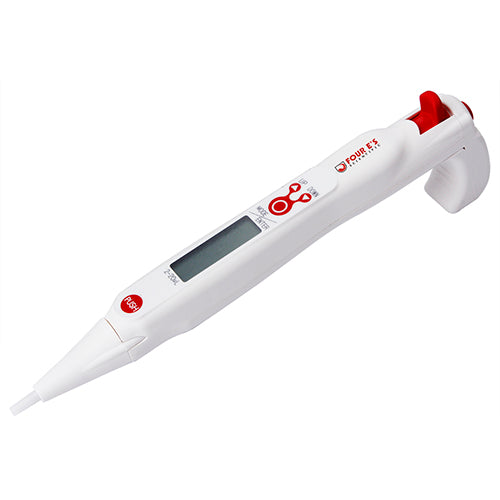 2-20uL Advanced Electronic Pipette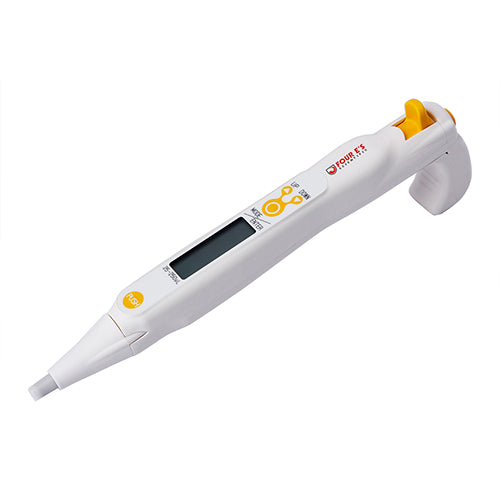 25-250uL Advanced Electronic Pipette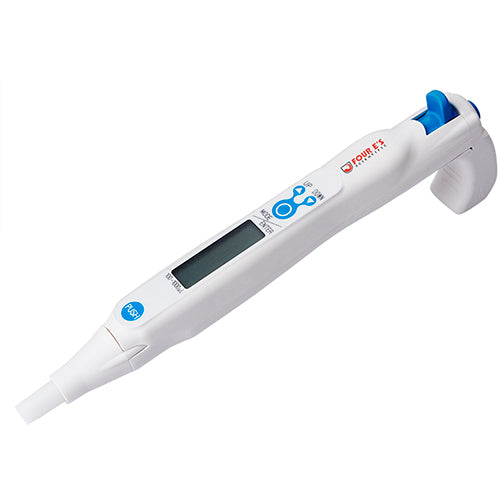 100-1000uL Advanced Electronic Pipette
| | | | |
| --- | --- | --- | --- |
| Dispensing Range | 2-20uL | 25-250uL | 100-1000uL |
| Part Number | EPP200101 | EPP200102 | EPP200103 |
| Repeatability (CV) | 20uL≤ 0.4% & 2uL≤2.0% | 250uL≤0.15% & 25uL≤0.7% | 1000uL≤0.15% & 100uL≤0.5% |
| Tip Compatibility | 20uL | 250uL | 1000uL |
| Weight | 75 grams | 75 grams | 75 grams |
| Speed Levels | 5 | 5 | 5 |
| Battery Type | AAA Powered (Ni-MH) battery | AAA Powered (Ni-MH) battery | AAA Powered (Ni-MH) battery |
Features
Ultralight and Ergonomic Design

Light Enough to Use a "Pen Grip"

Compensates for the "Hand Warming" Effect for Ultimate Accuracy

High Precision Accuracy for Optimal Performance

Single and Multiple Dispensing modes

Perfect for high precision dispensing applications such as real-time PCR
Mr Lite Pipette Datasheet
The Pipette is Mightier than the Sword
When a Pipette uses the best components and design it allows you to do amazing things. The Mr. Lite is so Lite that it can be held with a "Pen Grip". This allows for excellent controllability when dispensing small volumes repeatedly. Perfect for loading real-time PCR plates without worrying about the performance of your experiment.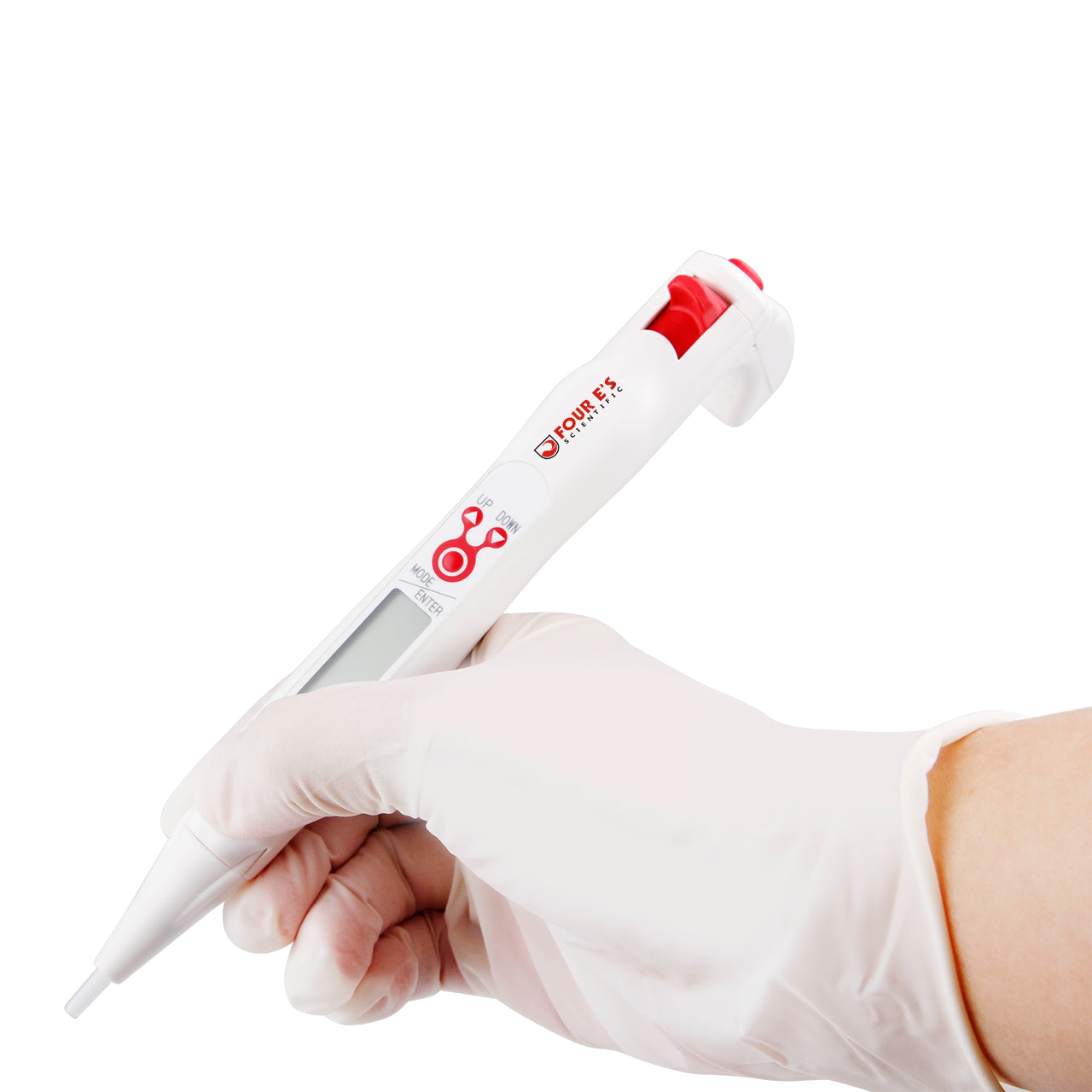 These Pipettes Don't Just Hang Around
These pipettes are designed to be the go to pipette when you need accurate results. With multiple dispensing modes and easy controls the Mr. Lite Pipettes are gaining popularity around the world.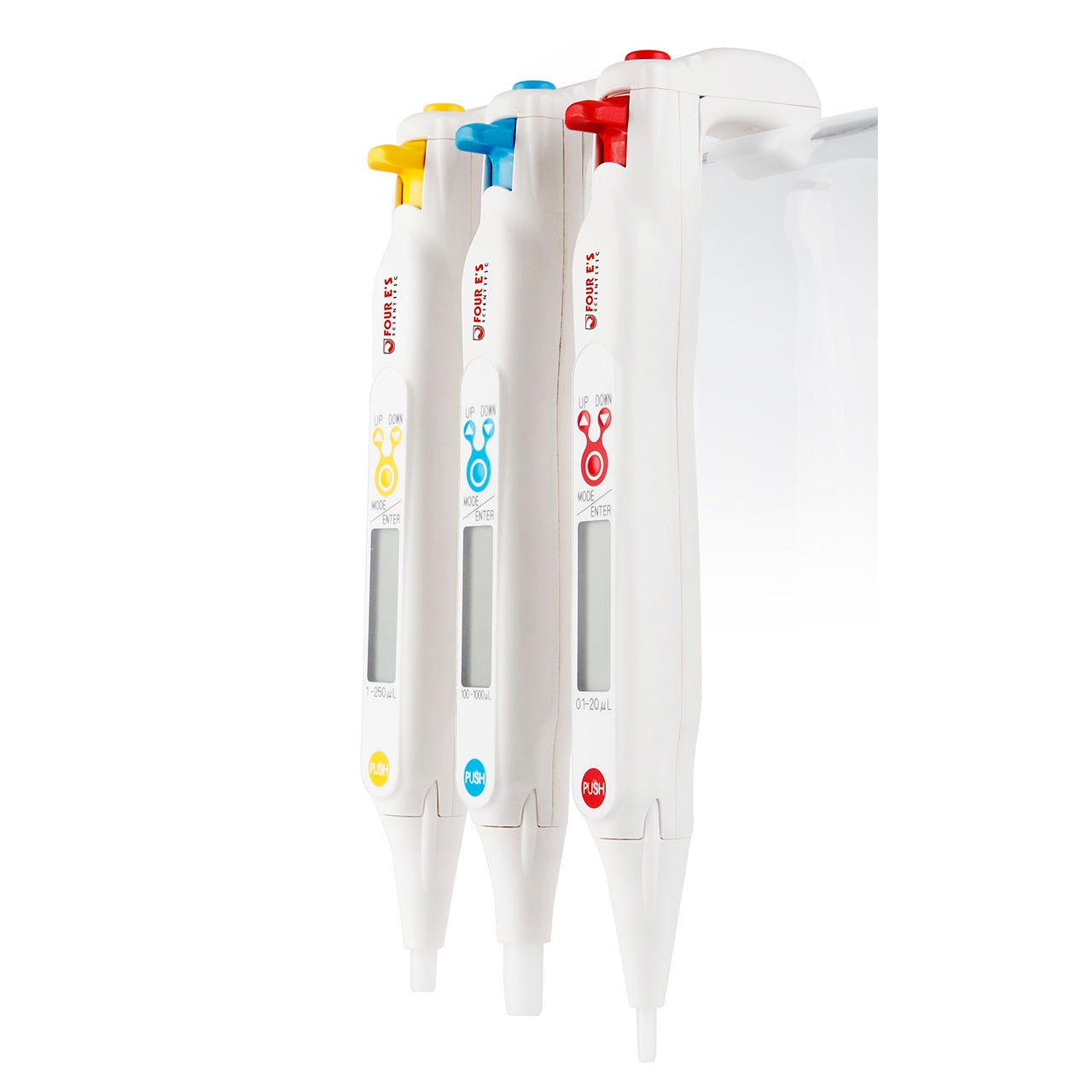 Frequently Asked Questions
Everything you need to know about product and billing. Can't find the answer you are looking for? Please write your question to us at info@4Es-USA.com
Is there a warranty on the unit?
There is a two-year warranty on the Mr. Lite Pipettes.
What is the Hand Warming Effect?
With repetitive pipetting the heat from your hand is transferred to the pipette. This heat changes the properties of the liquid and the device. This impacts the accuracy of the pipette.
Got a question? Let's talk.
PS: I am a human! :)
Support is online